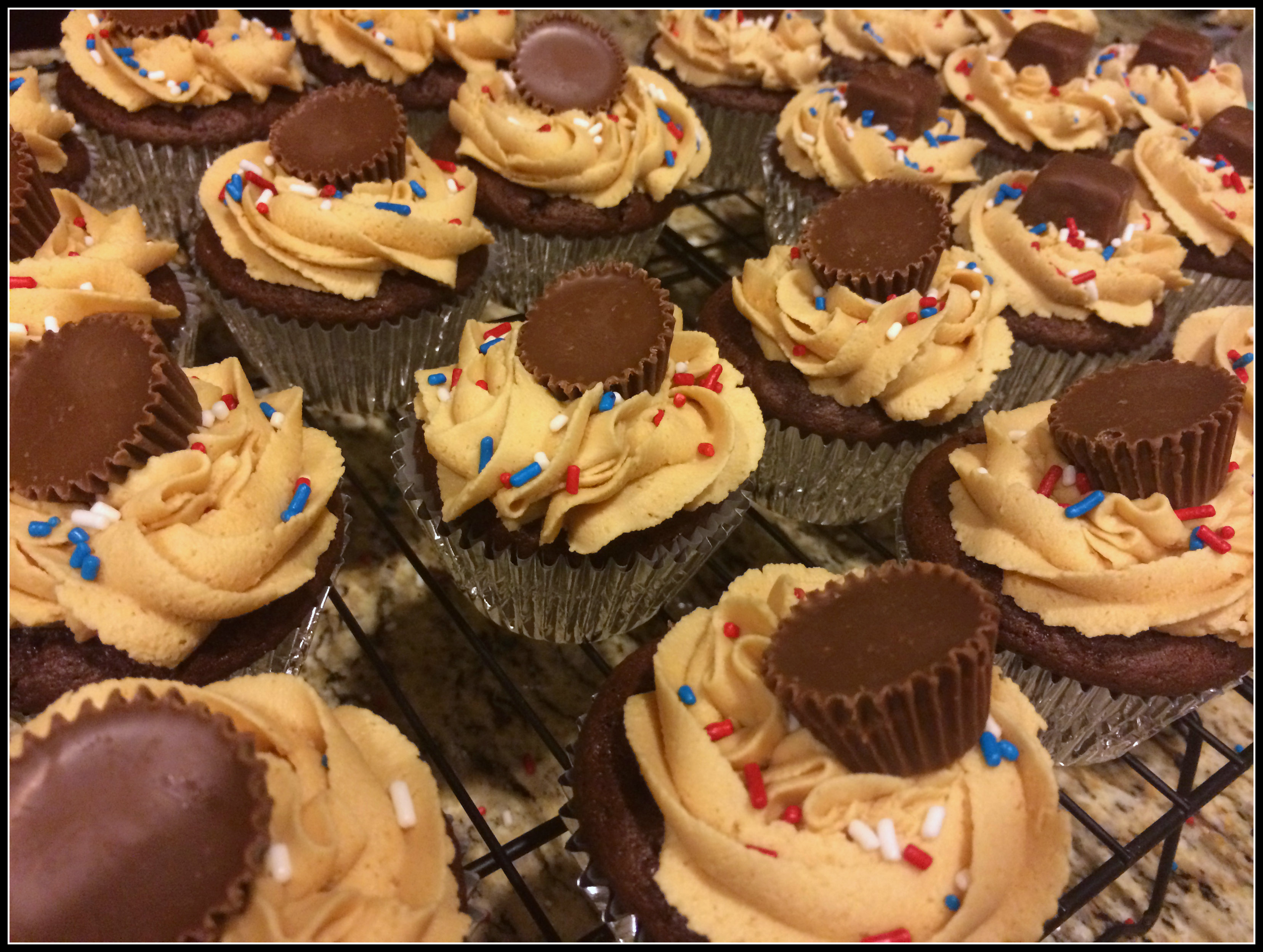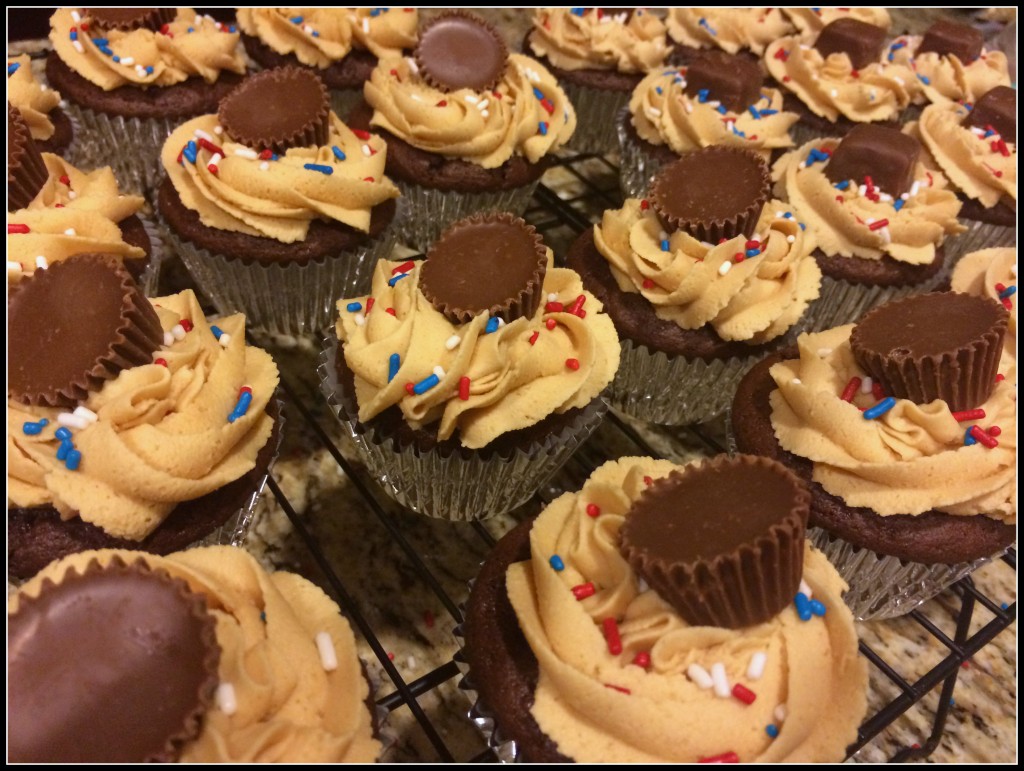 Somehow I never made peanut butter frosting.  I avoided it because I saw bad reviews about it separating or being greasy.  After quality time with Google, I figured out a solution.  The trick with peanut butter frosting is that it is actually peanut butter buttercream, a thoroughly whipped combination with spreadable consistency that holds piped on shape and sets up firmly.  It also maintains a delicious "peanut buttery" taste.  I think we found the best frosting ever!
Peanut Butter Frosting
Frosts 24 cupcakes or 1 layered cake
Ingredients:
1 C butter, softened
1 C creamy peanut butter
pinch salt
1/4 C milk
6 C powdered sugar
Directions:
Bake and cake or cupcakes.  I made chocolate Surprise Cupcakes with Reeses Peanut Butter Cup minis and mini Snickers Bars.
Cool cupakes completely before frosting.
Using a stand mixer, whip together butter and creamy peanut butter.  Turn the mixer on high for 1 minute.  Scrap sides as needed.
Add pinch of salt and milk.  Run mixer on medium for 1 minute.  All ingredients will combine.  Scrape sides as needed.
Add powdered sugar slowly (or you'll get a blizzard).  Frosting should be thick enough you can roll it into a ball in your hand.  Too thin?  Add more powdered sugar.  Too thick?  Add milk sparingly.
Pipe onto cupcakes.  Keep refrigerated until serving.
Recipe adapted from "Perfect Peanut Butter Buttercream" by Javacupcake.com, February 27 2013