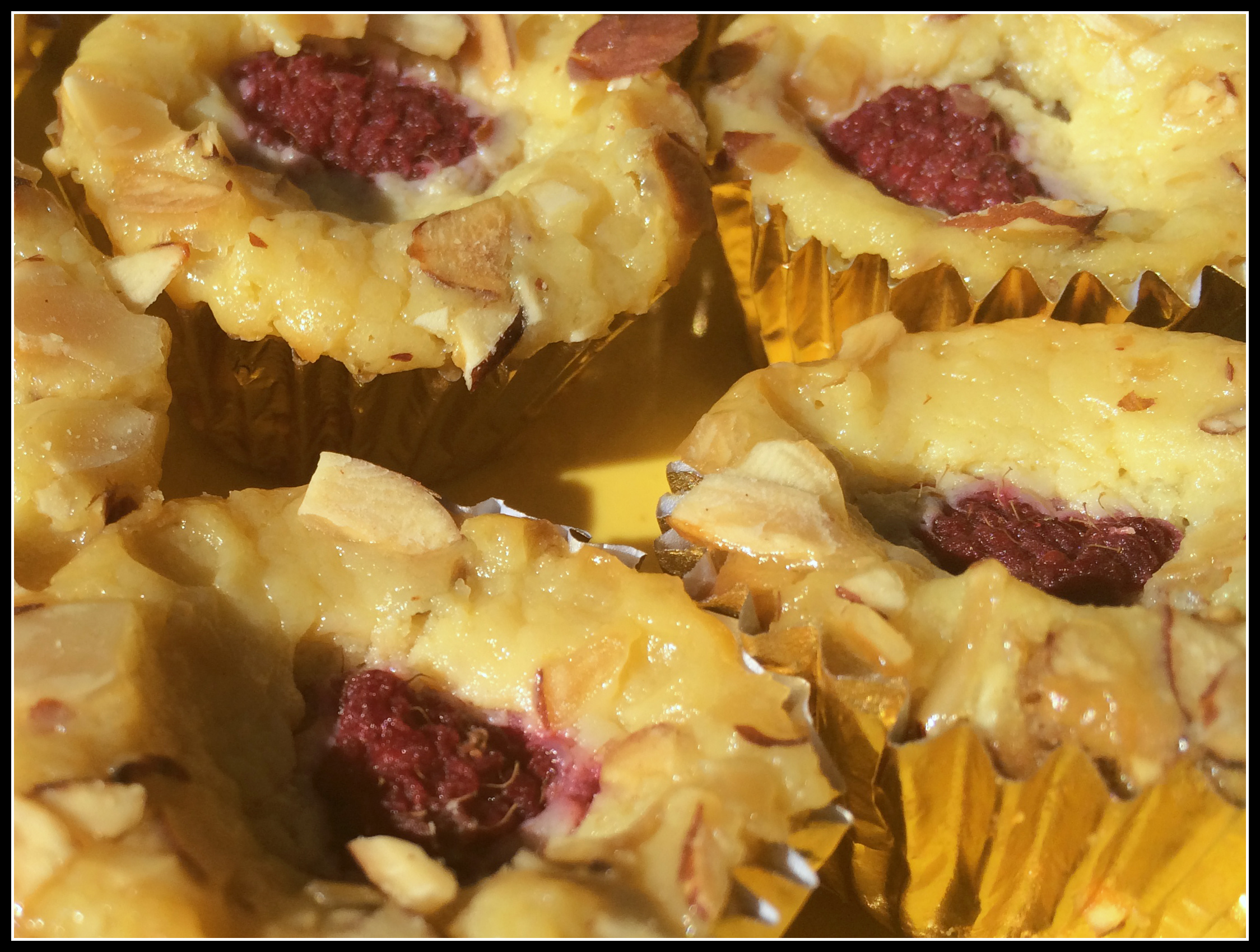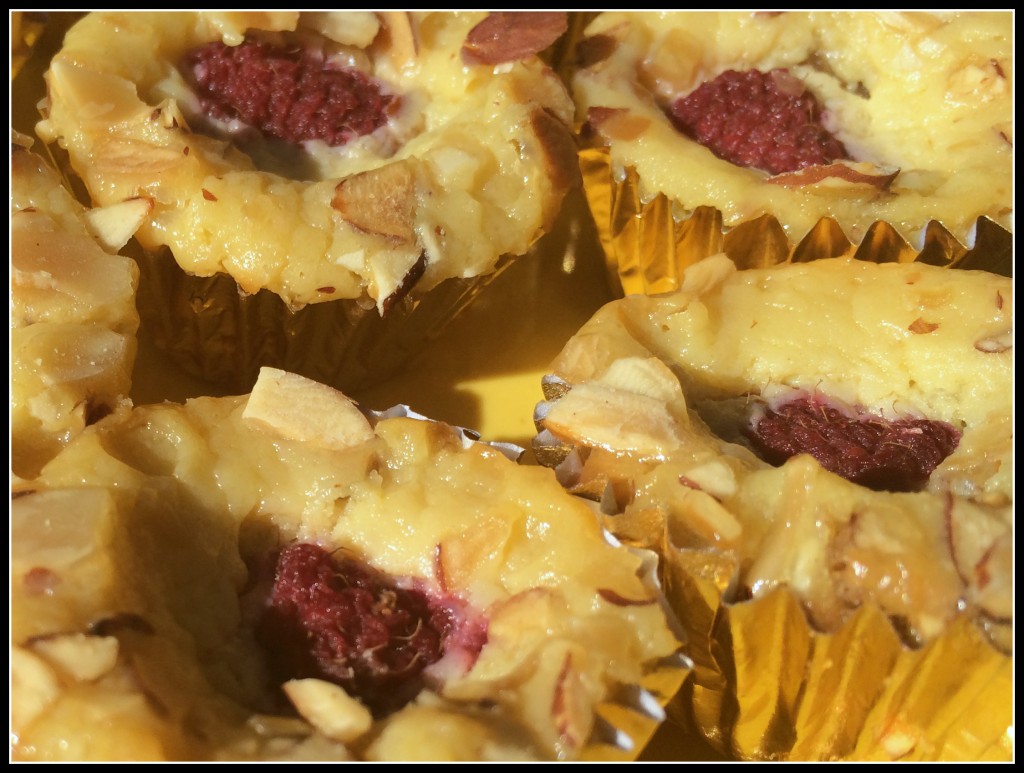 Did I mention we picked 14 lbs of raspberries at local Philbrook Farms?  Between that going peach crazy at the grocery store, we have more fruit than we can handle.  The solution?  Bake!
Peach Melba Bites taste like summer.  Although traditional peach melba consists of sugar-poached peaches and raspberry sauce on vanilla ice cream, these sweet and creamy bites provide a portable combination of flavors.
PS.  If you end up with too many peaches I recommend Honey Peach Pie.  It's delicious!
Peach Melba Bites
Makes 48 mini cupcake sized servings
Ingredients:
1 1/2 C graham cracker crumbs (1 1/2 sleeves)
1/2 t salt
1/4 C sugar
3/4 C butter, melted (1 1/2 sticks)
2 large ripe peaches, peeled and pitted
1 t lemon juice
1 can (14.5 oz) sweetened condensed milk
1 t vanilla
2 egg yolks
1/2 C sliced almonds
48 fresh, whole raspberries
Directions:
Heat oven to 350.  Line mini muffin pans with liners.  I recommend buying 4 mini muffin pans, it's far less frustrating than waiting (and waiting and waiting) if you use only one or two.
Combine graham cracker crumbs with sugar and salt.  Add in melted butter, mix to combine.
Press graham cracker crust mixture in 1 t amounts into mini muffin tins.  Use clean fingers to gently press it down inside, slightly higher on the edges than in the center.  There is exactly enough crumbs for all 48 mini muffin wells.
Bake for 5 minutes in oven to help crust set.  Remove.
Use food processor to puree peaches with lemon juice.  Add in sweetened condensed milk, egg yolks and vanilla.
Place 1 T peach mixture into each mini muffin well.  It should come close to the top of each tin without overflowing.  Again, there is exactly enough.
Top with sliced almonds and a fresh raspberry.
Bake for 20 minutes.  Bites will puff slightly and start to show light golden brown on the edges.  The raspberries will cook and sink down a little in the center.
Allow to cool.  If you eat these when they are warm the crust will fall apart.  Keep in refrigerator.
If desired, serve topped with fresh whipped cream.
Adapted from "Peach Melba Bars," by ohsweetbasil.com, published August 30 2013