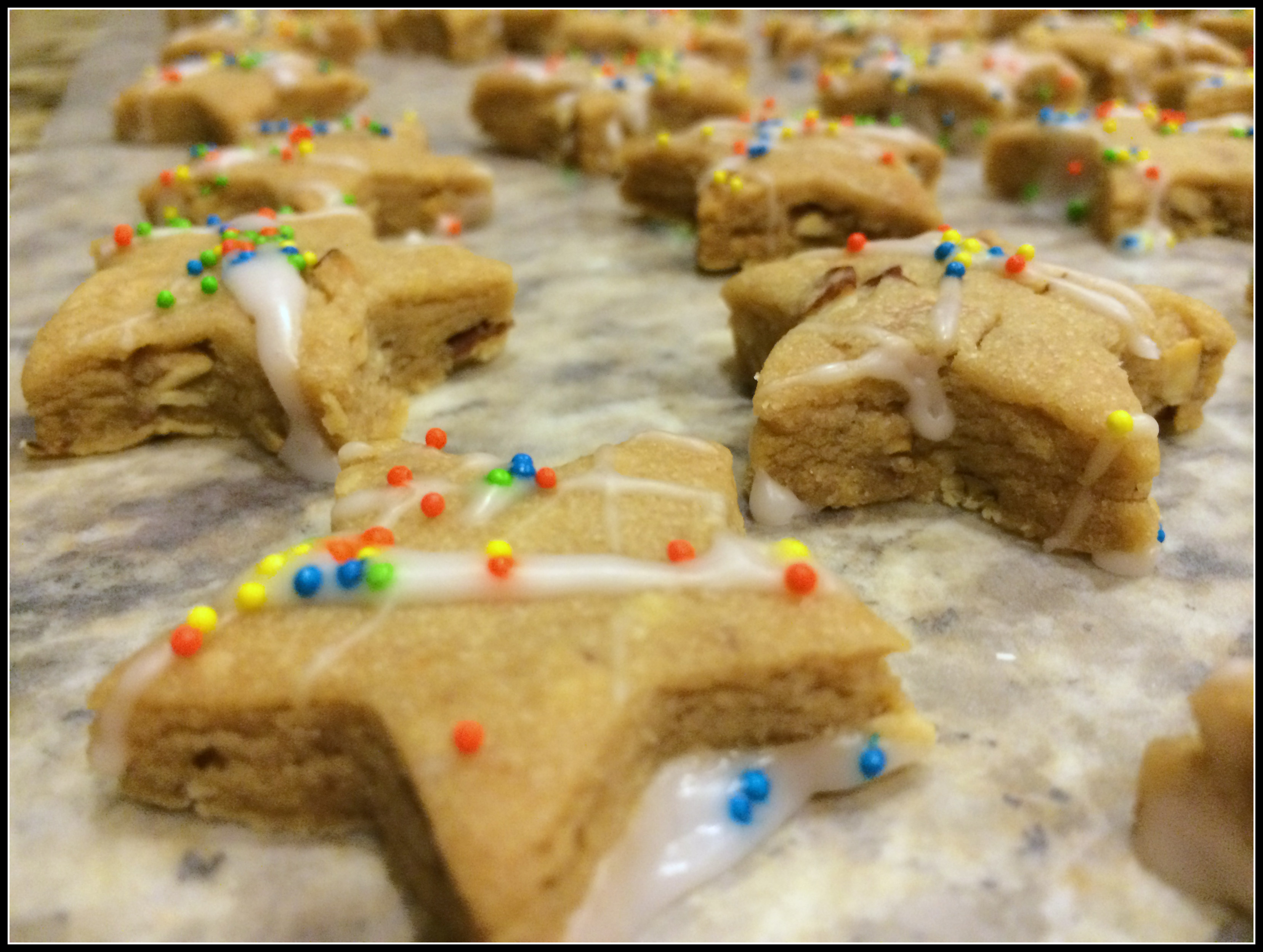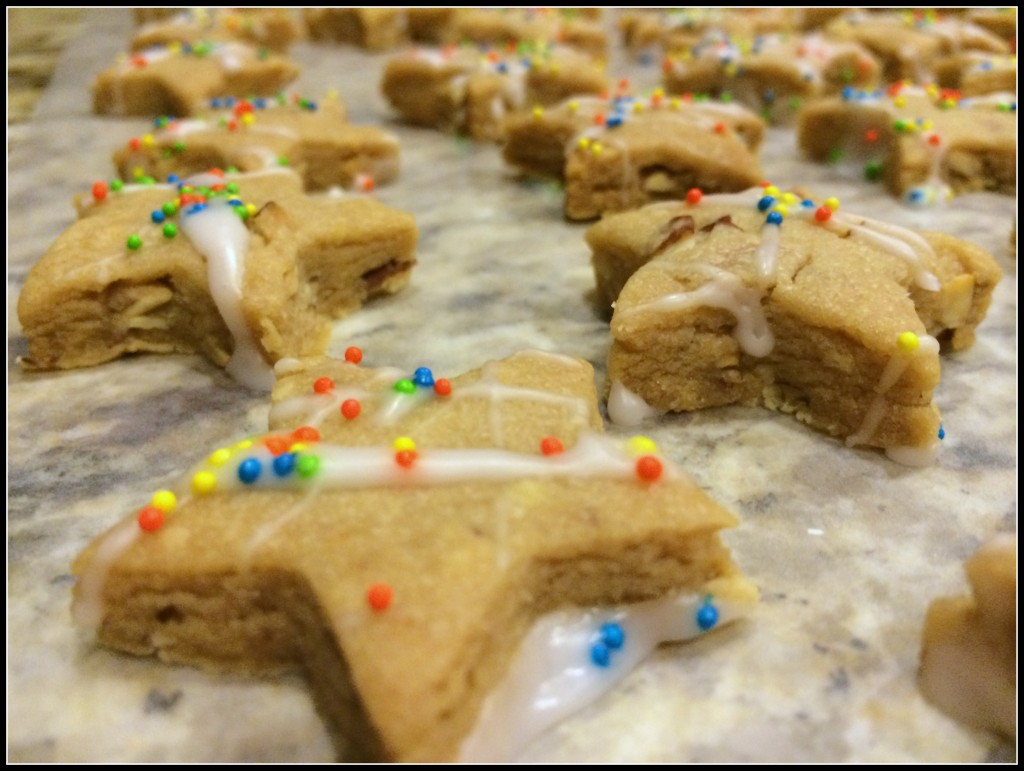 I'm hooked on gold stars.  It's the curse of a perpetual overachiever.  From alphabetizing the spice rack to color-coding the sock drawer, some of us just really like things a certain way.  It's not you, it's us.  Honestly.
Gold star cookies are perfect for the overachiever in your life.  They are delicious, teeny cookies made of butterscotch shortbread and almonds.  Gold stars are the perfect present for the perfect "perfect" person in your life.
Gold Stars
Makes 5 dozen cookies
Ingredients:
Gold Star Cookies
1 C butter, softened
1/2 C dark brown sugar
1/4 C white sugar
2 1/4 C flour
1 t salt
1/2 C sliced, toasted almonds
1 t butterscotch extract  (Butterscotch extract can be found in grocery stores.  I found mine at the Savory Spice Shop in Portland.  No butterscotch?  No problem.  Switch in real vanilla, maple, coconut or almond for delicious results)
Butterscotch Glaze
2 1/2 C powdered sugar
2 T light corn syrup
2 T milk
1 t butterscotch extract
Pinch salt
Sprinkles
Directions:
Heat oven to 300.  Line baking sheet with parchment paper.
Combine butter and sugars in stand mixer.  Add salt and butterscotch extract.  Add flour, scraping sides.  Add almonds.
Dough should be crumbly (it's shortbread!) but able to stick together.
If it appears dry, add milk at 1t amounts until it just comes together.
Roll dough on floured surface until 1/4 inch thick.  Cut into star shapes.  My dough didn't roll like "regular" cookie dough.  This is because shortbread has a different composition.  I had good luck pressing it together with my hand, cutting out the shape and lifting it from the counter with a thin spatula.  Play around, you'll find what works for you.
Re roll extra dough, continue cutting until all dough is used up.
Bake 20-25 minutes until lightly golden.
When cool, make glaze by combining all ingredients.
Drizzle over cookies and add sprinkles.
These cookies dry completely.  They make a great gift!
Recipe adapted from "Butterscotch Shortbread," Betty Crocker's New Cookbook 1963, page 84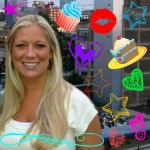 I'm a self-taught Betty Crocker. Food should be pretty, delicious and have sprinkles. Professionally I'm a clinical social worker. Follow me on Facebook and Pinterest- Sugar and Spice Baking Blog- for great recipes, amazing restaurants and culinary adventures.