Brown Sugar Oatmeal Cookies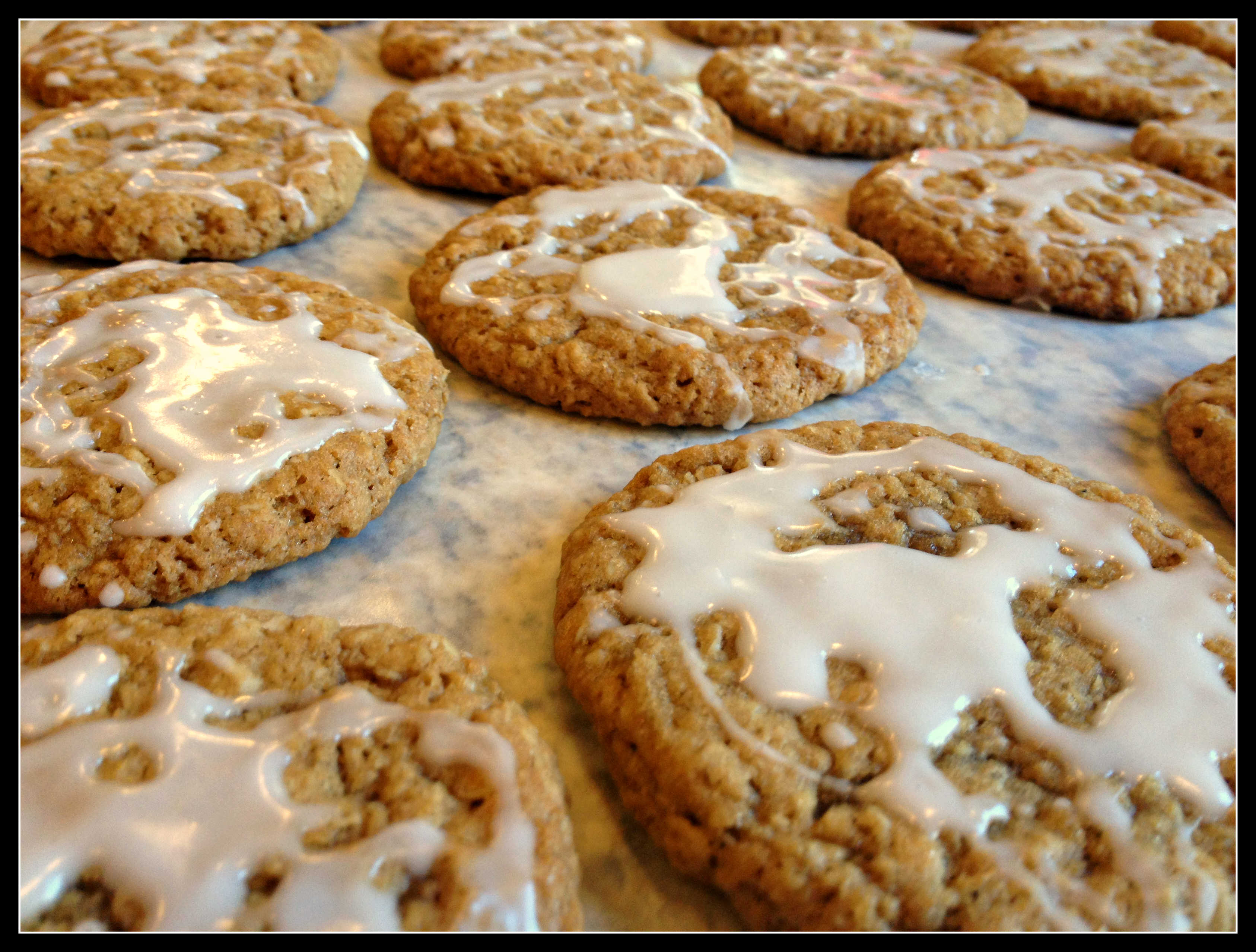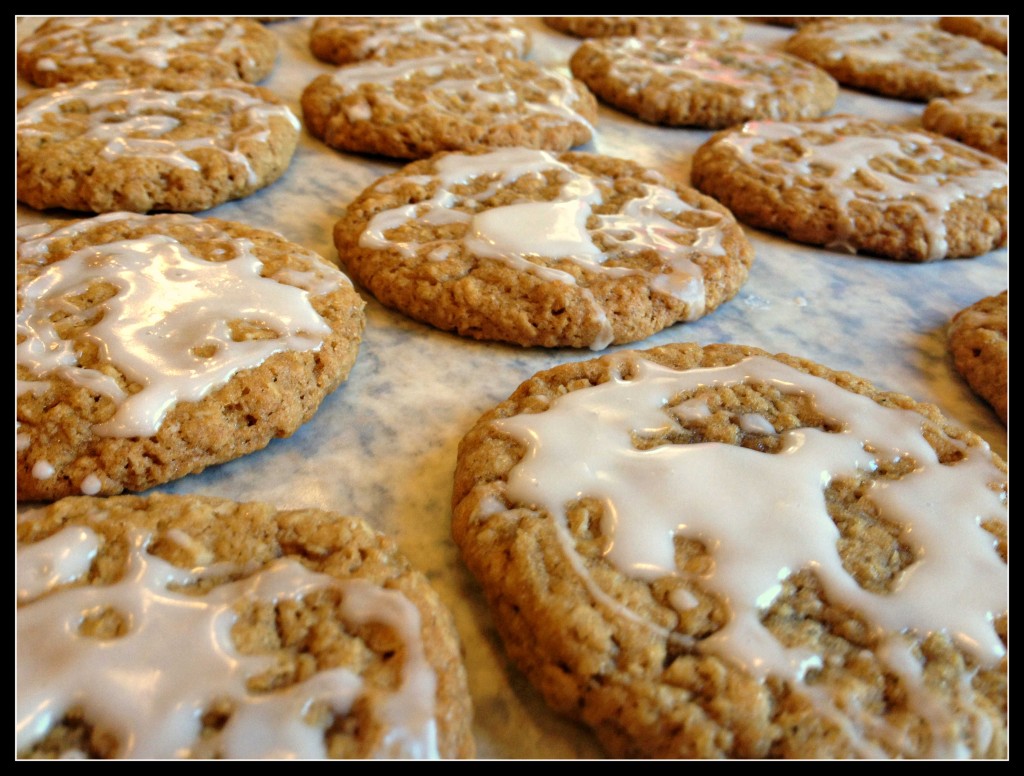 I don't watch many cooking shows because usually one of two things happens:  1.  I'd never actually eat the food they are making or 2.  The dish has so many ingredients and steps I get frustrated and give up (watch the Martha Stewart Bakes episode on croissants for this experience… yikes!)
The exception is the Pioneer Woman.  Ree Drummond is fantastic although addicted to butter.  Her recipes always turn out (except for mint brownie bites… they were a mess).  Recently she made Brown Sugar Oatmeal Cookies which I modified slightly and glazed.  They are now my "go-to" oatmeal cookie.  If you haven't already, consider signing up for Ree's emails!
Brown Sugar Oatmeal Cookies
Makes 30 cookies
Modified from "Brown Sugar Oatmeal Cookies," Ree Drummond, August 28 2013 blog post
Ingredients:
Cookies:
2 sticks (1 C) soft butter
2 C dark brown sugar  (Yes buy DARK brown vs light brown.  It's better)
1 T vanilla extract
2 eggs
1-1/2 C flour
1 t salt
1 t baking soda
3 C oats (I used instant because it is what we had in the cupboard)
Optional:  1 C chopped pecans or 2 C chocolate chips or 2 C raisins or 1 C chopped sugared ginger or whatever add ins you like
Simple Glaze:
 1 1/2 C powdered sugar
3 T milk
1/2 t vanilla extract
Directions:
Heat oven to 350.  Line cookie sheets with parchment paper.
In the bowl of an electric mixer beat butter and brown sugar until fluffy.  Add vanilla and eggs 1 at a time.  Scrape bowl, be sure all is combined.
Slowly add flour, salt, and baking soda.  Make sure is mixed well scraping as needed.  Add oats.  Mixture will be very thick.  Warning:  you may blow out a hand mixer if you are using one.   I melted down 3 before my family took pity and bought me a Kitchen-Aid.  Add any add ins.
Put dough in refrigerator for about an hour.  Line baking sheets with parchment paper.
Roll cold dough into balls about 1 1/2 inches across.  Place on cookie sheet giving 2-3 inches on each side.  I put 9 per sheet on mine.
Bake for 12-13 minutes until darkening on edges.  Set aside to cool.
While cookies are cooling, mix glaze.  Add vanilla to powdered sugar.  Slowly add milk 1 tablespoon at a time mixing with whisk.  Use a more or less milk depending on how thick you want the glaze.  Drizzle over cookies.  Glaze will harden in about an hour.  For bonus points, add sprinkles to the glaze before it dries.
Do you have a favorite cooking show or recipe website?  We'd LOVE to know about it!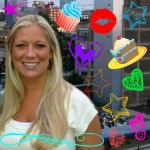 I'm a self-taught Betty Crocker. Food should be pretty, delicious and have sprinkles. Professionally I'm a clinical social worker. Follow me on Facebook and Pinterest- Sugar and Spice Baking Blog- for great recipes, amazing restaurants and culinary adventures.