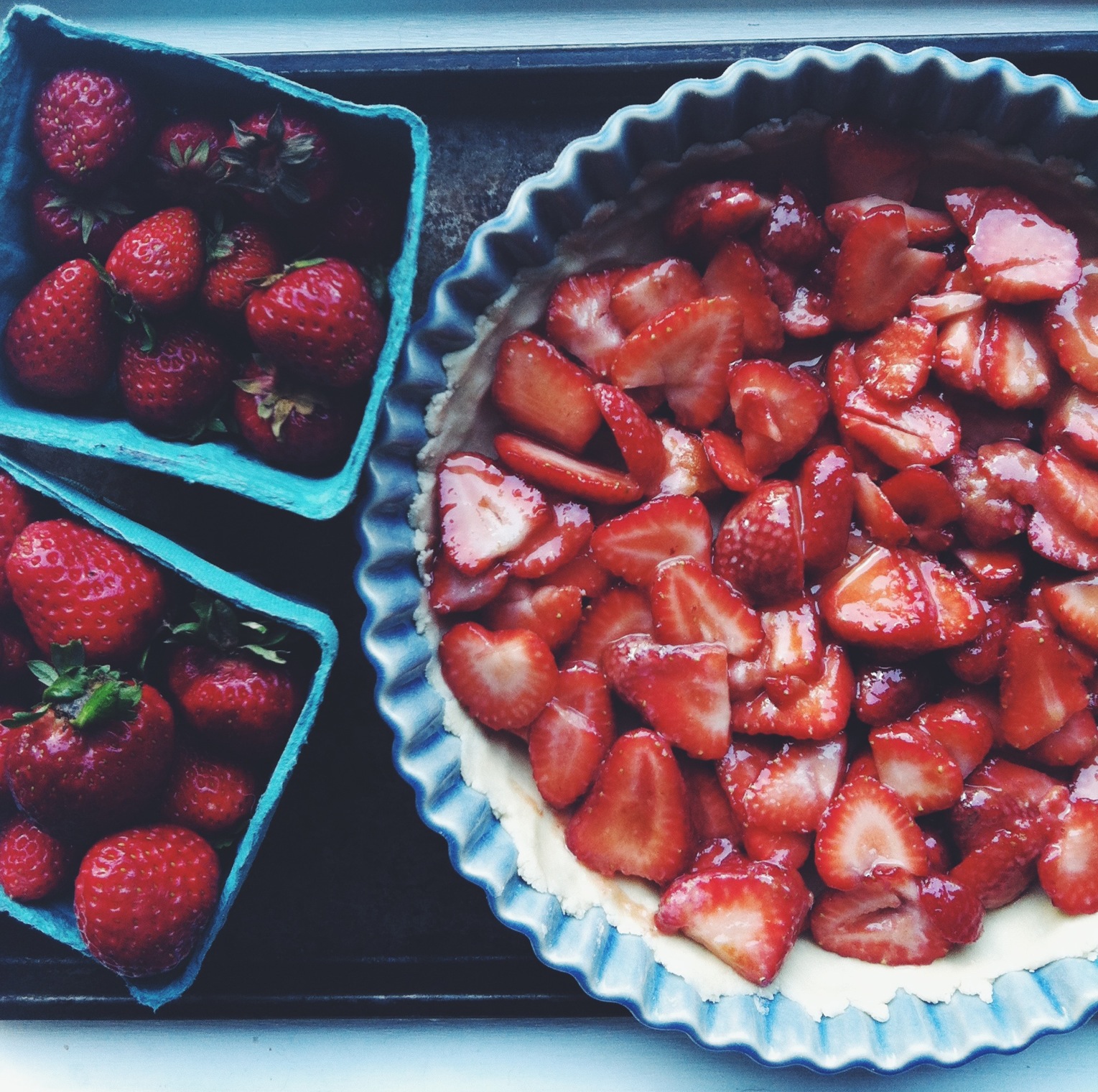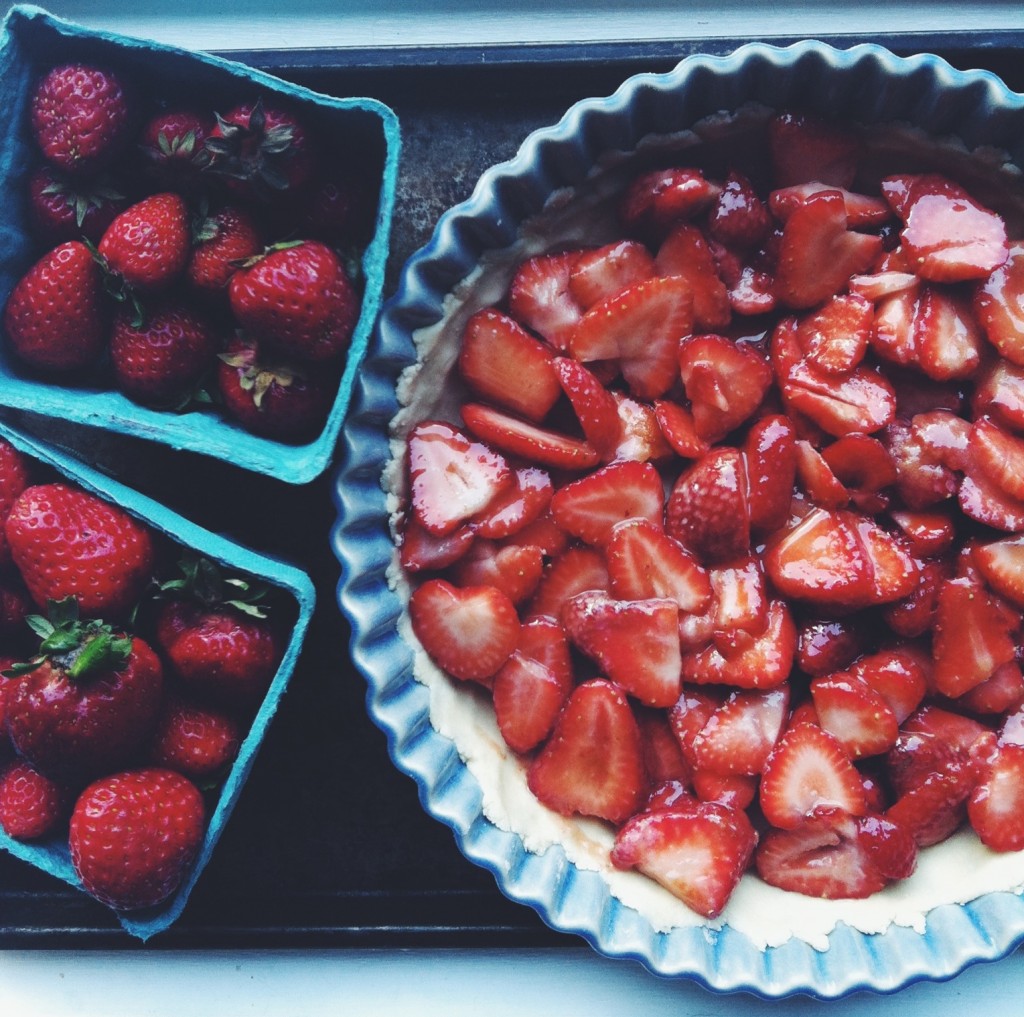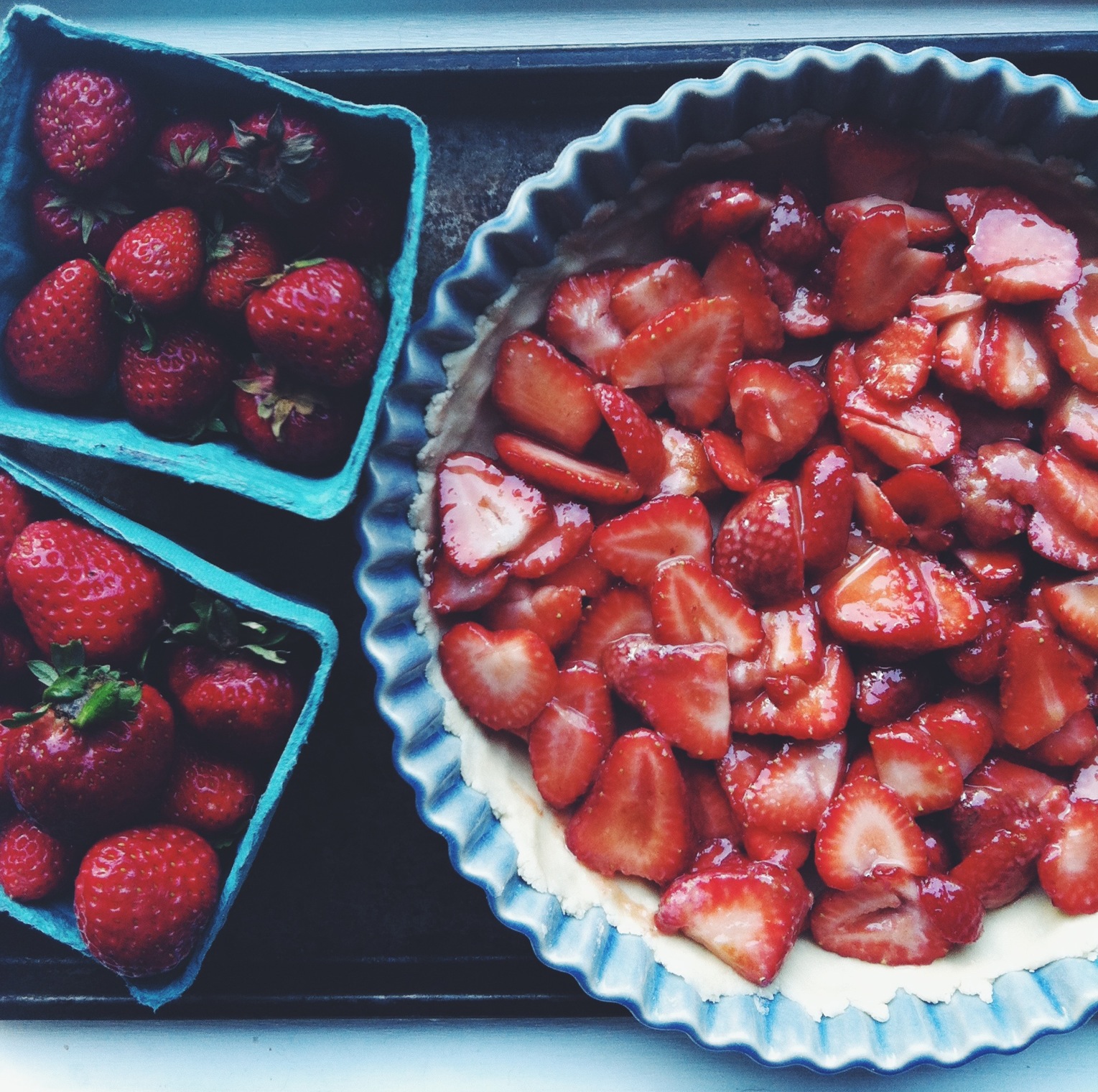 This dessert is for all of you crust lovers out there. Kuchen is the German word for cake. Not quite a pie, not really a cobbler or a crisp, because it is much better than all of those. Now don't get me wrong, I love a good pie and you really can't go wrong with a crisp. But kuchen is my absolute favorite crust. Topped with your favorite fruit, it takes about half the amount of time a pie will take you.
Crust:
1 cup flour
2 tablespoons of sugar pinch of salt
1/2 cup butter, softened
1 tablespoon white vinegar
Mix flour with sugar and salt in a medium size bowl. Cut in 1/2 cup butter, until coarse crumbs form. Sprinkle 1 tablespoon white vinegar over mixture.
With lightly floured hands, press dough into the bottom of the 9 inch pan. Goal is 1/4 inch thick on the bottom and 1 inch high around the sides.
Filling:
2 tablespoons of flour
1/2 cup sugar
1/2 teaspoon of cinnamon
4 cups of fresh strawberries, sliced *
* Note, this recipe works well with almost all fruits. Some of my favorites are blueberries, raspberries, blackberries, peaches and cherries.
Mix flour with sugar and cinnamon and pour over 3 cups of sliced strawberries. Fold until coated. Place in the prepared crust.
Bake at 400 degrees for 50-60 minutes
Place on a rack to cool, top with 1 cup sliced strawberries. Serve with whipped cream, ice cream, greek yogurt, or as is.