Strawberry Rhubarb Crumble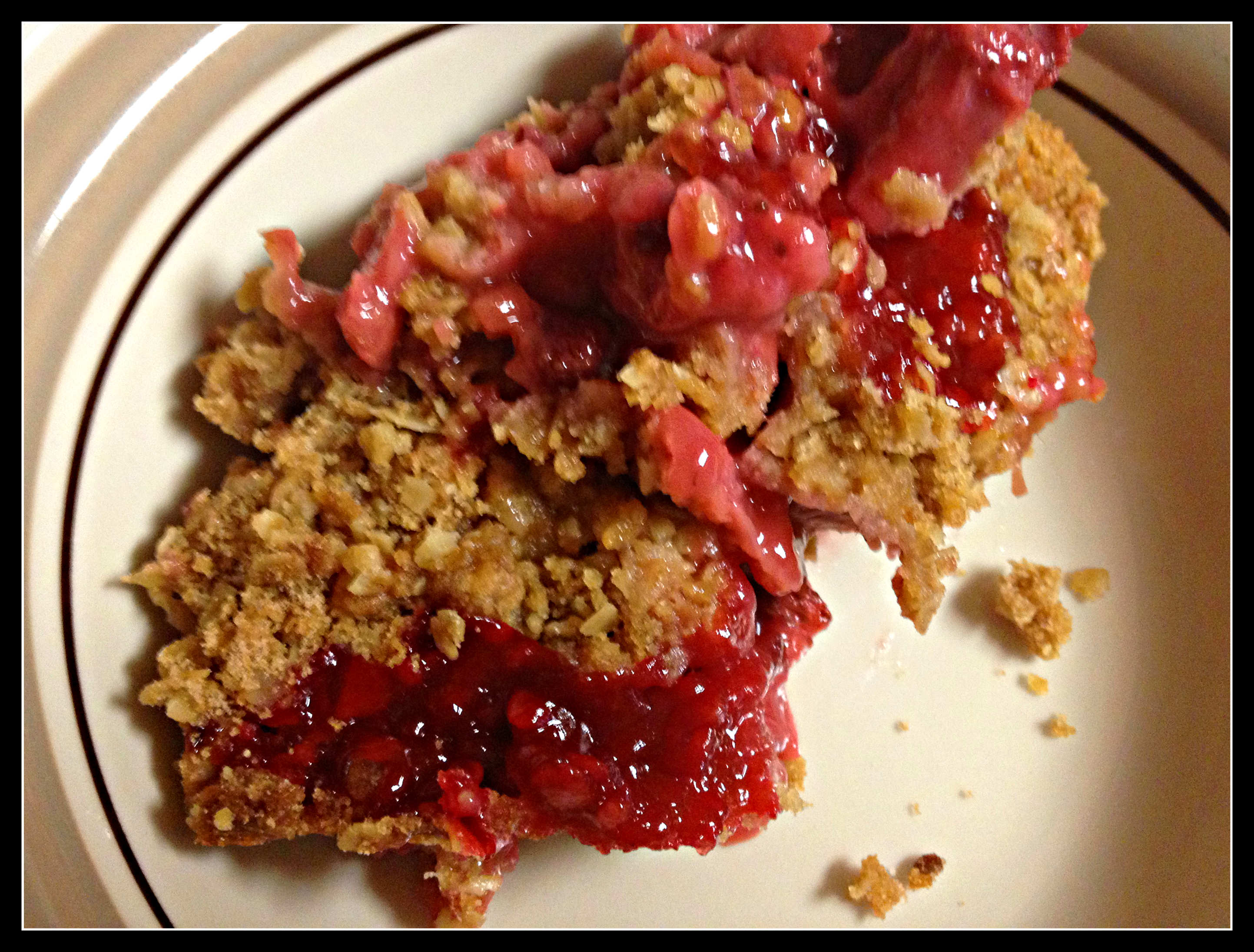 My husband cooks.
When we started dating 11 years ago, I taught him to boil water.  Although he doesn't cook the same way I do (I bake and he grills), he now makes many outstanding recipes.
His favorite is Strawberry Rhubarb Crumble.
It's easy, delicious and makes use of seasonal rhubarb and strawberries. It's so dang good that my husband was willing to learn how to use a pastry cutter. Seriously.
Strawberry Rhubarb Crumble
Makes one 9×13 pan
Filling:
1 1/2 cups white sugar
4 tablespoons all-purpose flour
3 cups sliced fresh strawberries
3 1/2 cups diced rhubarb
Dash cinnamon (optional)
Topping:
1 1/2 cups all-purpose flour
1 cup packed brown sugar
1 cup (2 sticks) cold butter, cut into small pieces
1 cup rolled oats
pinch salt
Heat oven to 375 degrees.
Mix filling ingredients in large bowl.  Dump into 9×13 pan.
Dump filling ingredients into another bowl.  Use a pastry cutter (it's not girlie, I promise) to cut together until crumbly.  No pastry cutter?  Use a fork to combine.
Sprinkle topping evenly across rhubarb filling mixture.
Bake 45 mins until crisp, bubbly and lightly browned.  Consider putting foil or a cookie sheet under the crumble.  Mine always leaks somehow, I've got stains in my oven as proof!
Serve warm with ice cream or whipped cream.
Adapted from Allrecipes.com, Strawberry Rhubarb Crunch