Crackly Millet Banana Bread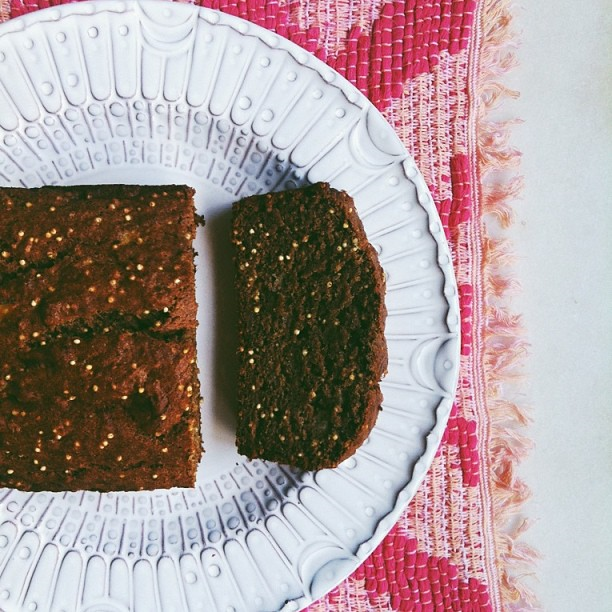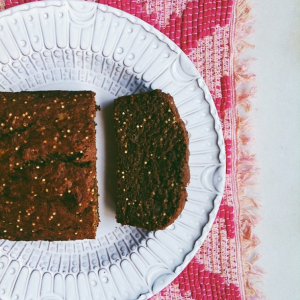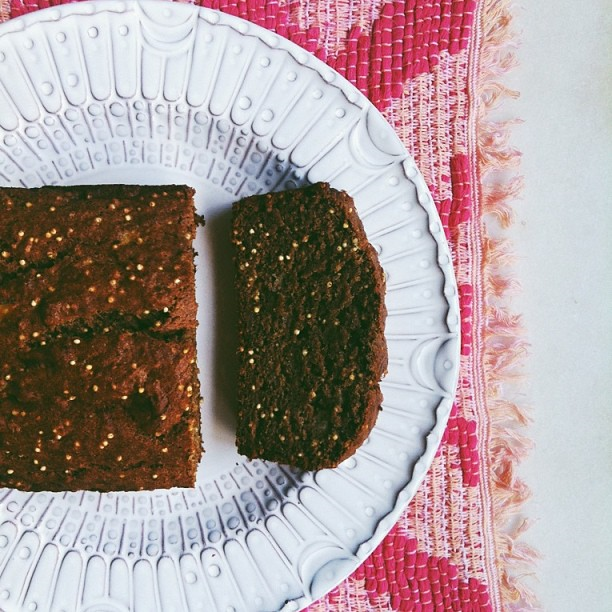 If you have not tried millet before, now is the perfect time to start with this crackly banana bread.
It gives you a little bit of crunch, similar to what a nut would do, but with a sweet flavor. Millet can be used in place of oatmeal, porridge, rice, polenta or mashed potatoes. But I prefer to use it raw when baking breads and muffins.
Add it to my home-made granola, or sprinkle it over my yogurt with fresh fruit. This gives your food a nice crunchy texture. Millet is also a gluten-free grain and an excellent source of dietary fiber.
Crackly Millet Banana Bread
INGREDIENTS:
3 large ripe bananas
1 large egg
1/3 cup virgin coconut oil (olive oil would work as well)
1/3 cup light brown sugar
1/3 cup maple syrup (agave syrup would work as well)
1 teaspoon vanilla extract
1 teaspoon baking soda
1/4 teaspoon salt
1 teaspoon ground cinnamon
1/4 teaspoon nutmeg
1 cup all purpose flour *
1/4 cup whole wheat flour *
1/4 cup buckwheat flour *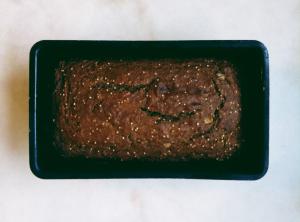 1/4 cup uncooked millet
Preheat oven to 350 degrees and grease a 9×5 loaf pan. Mash bananas in a large bowl until there are just a few lumps. Whisk in the egg, oil, brown sugar, maple syrup, and vanilla extract. Add baking soda, salt, cinnamon and nutmeg over the wet mixture, and combine. Stir in flour, being sure to not over-mix. Add the millet, stir until just combined.
Pour mixture into pan and bake for 45 minutes. Cool the bread before removing from the pan.
* Note: Flour can be adjusted to your taste preference and or what you have on hand. You can use all of all-purpose flour, or adjust whole wheat flour to 1/2 cup if you do not
have buckwheat flour. However, I love to use buckwheat flour, it gives fantastic flavor when used in baking. As well, it is a great source of protein.