Friday Night Chocolate Chip Cookies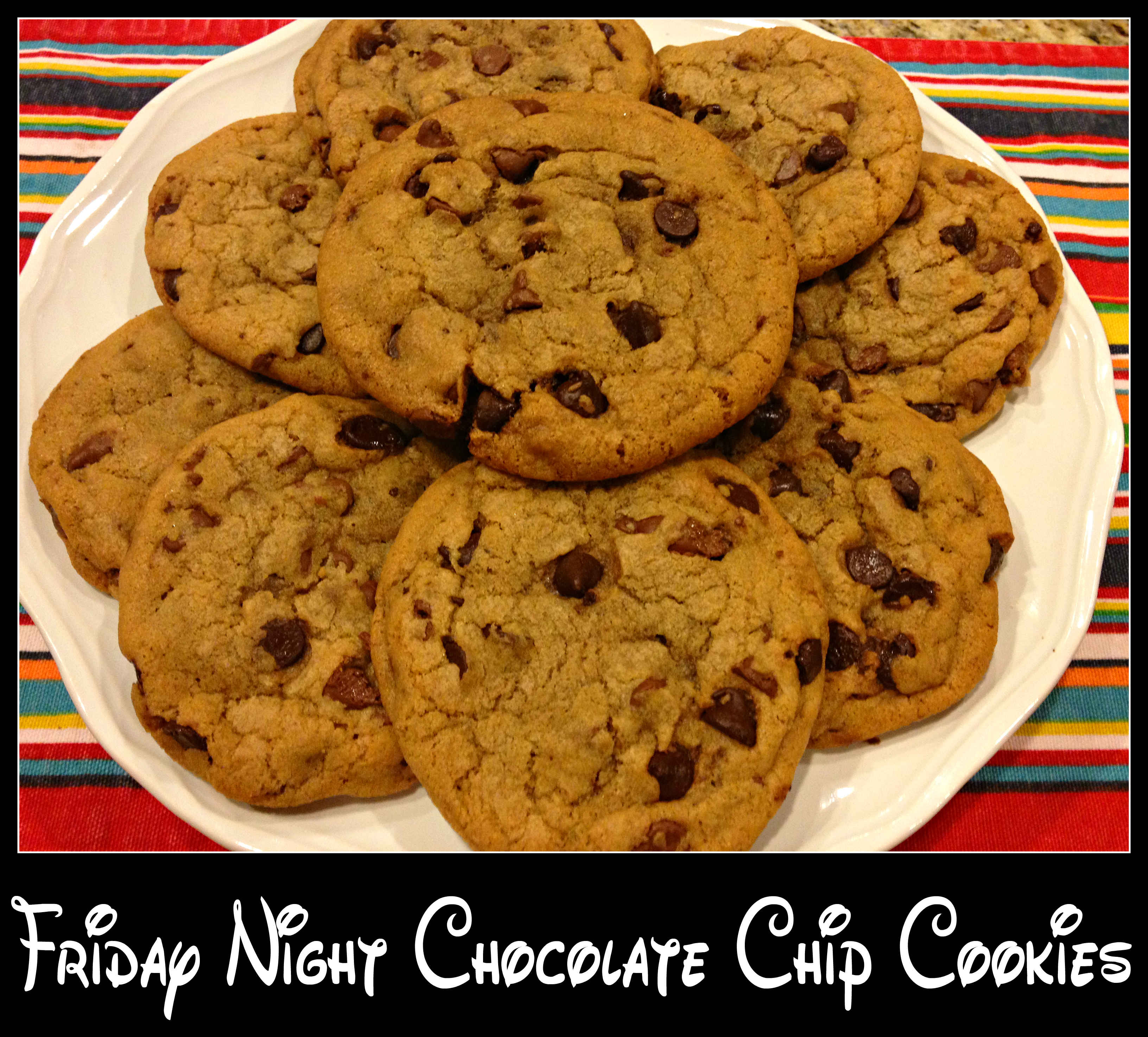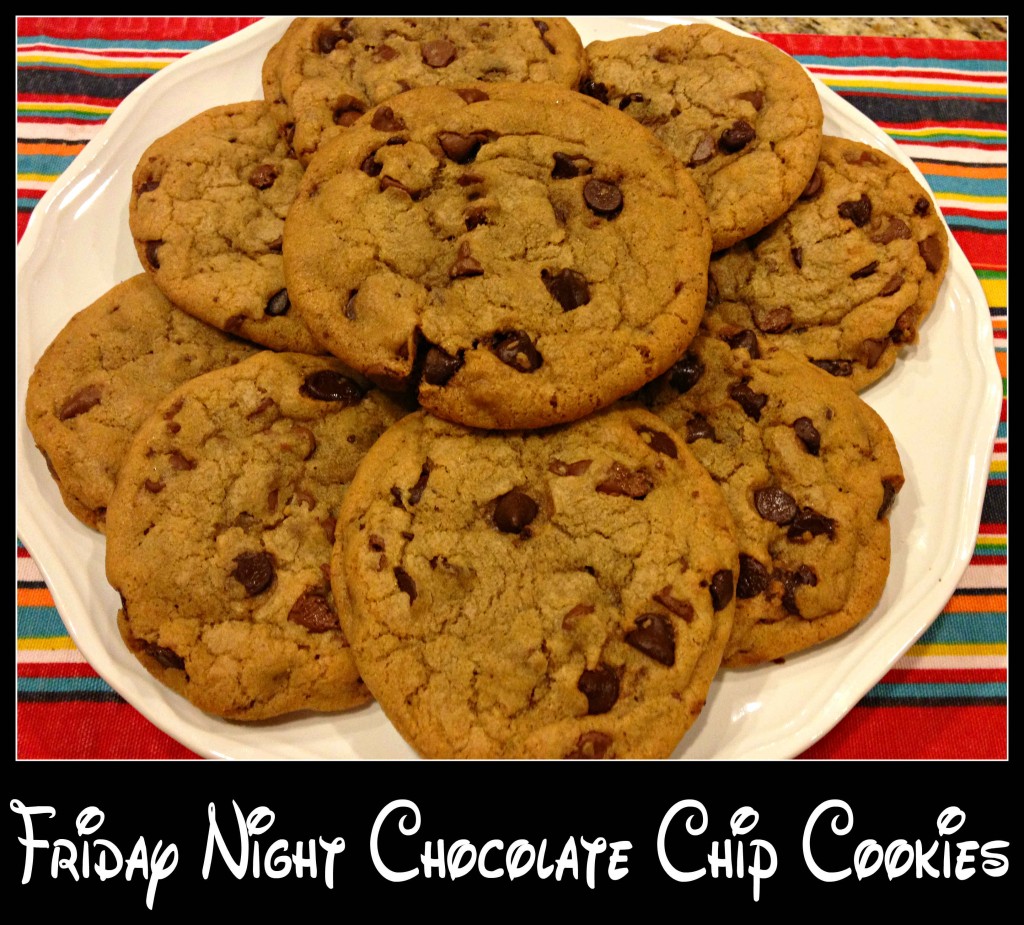 I'm letting you in on a secret. Sometimes I bake and don't share.
I know "food people" are about generosity and use our gift to share edible joy with others. I understand and believe in that. Really I do.
It's just there a few things I make (and eat) by myself.
Friday Night Chocolate Chip Cookies are fast, easy, gigantic and delicious. I've tried a zillion chocolate chip cookie recipes over the years and these are my favorite.  A single batch makes 12 to 18 cookies depending on size.
Feel free to give away or hide in the freezer under the veggies. Either way I understand.
Friday Night Chocolate Chip Cookies
Makes 12-18 cookies
2 C flour
½ t baking soda
¾ t salt
¾ C melted butter (1 ½ sticks)
1 C packed dark brown sugar
½ C white sugar
1 T vanilla
1 egg
1 egg yolk
2 C milk chocolate chips
1 C semi sweet or dark chocolate chips
Preheat the oven to 325 degrees.  Line cookie sheets with parchment paper.
Toss flour, baking soda and salt into a bowl.
In a separate bowl, use stand mixer to blend melted butter, brown sugar, white sugar and vanilla.  Add egg, and egg yolk until combined.  Add dry ingredients.  Mix.
Add chocolate chips with mixer on low or snag someone with strong arms to mix them in with a wooden spoon.
Drop cookie dough 1/4 cup at a time onto cookie sheets.  I fit about 6 per sheet.  I've make cookies as large as 1/3 C.  Place 3 inches apart minimum.  They spread!
Bake for 15 minutes in the preheated oven or until the edges are lightly brown.  Don't overcook!  Cookies will continue baking after you remove them from the oven especially if left on the hot baking sheets.
Cool on baking sheets for a few minutes (otherwise they'll fall apart when you try to move them) before transferring to wire racks to cool completely.  They will firm up as they cool.  These cookies freeze well.
A note about cookie sheets:  There are 3 kinds- aluminum, non-stick and insulated.  Aluminum sheets are sturdy with a rim while non-stick are a dark color.  I find these cook the bottoms of cookies quickly and make it easy to burn them.  I prefer insulated pans (rimless with a lip on one side) because the insulation allows even baking.  Insulated pans can cost more but last forever and make a huge difference in quality.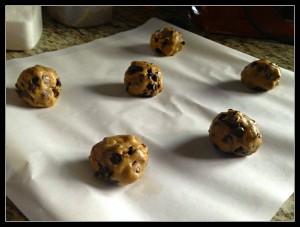 Modified from Allrecipes.com "Best Big Fat Chewy Chocolate Chip Cookies" by ELIZABETHBH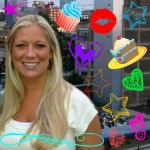 I'm a self-taught Betty Crocker. Food should be pretty, delicious and have sprinkles. Professionally I'm a clinical social worker. Follow me on Facebook and Pinterest- Sugar and Spice Baking Blog- for great recipes, amazing restaurants and culinary adventures.