Chanterelles form basis for lasagne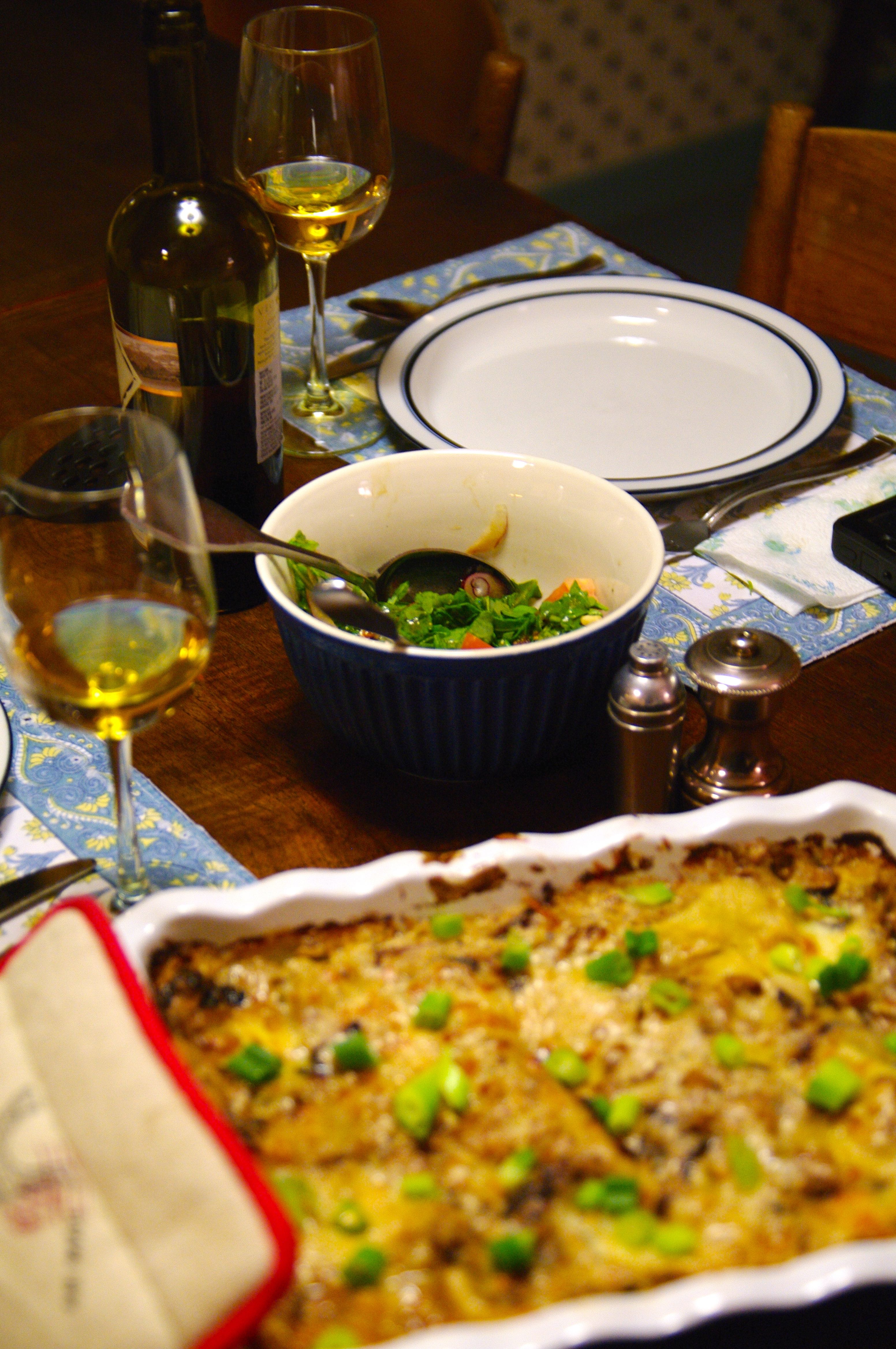 Thank you, New York Times and Monica Byrne of Home/Made Brooklyn. Dinner was outstanding last night. No, I wasn't in New York or anything exciting like that.
Instead, I recently had signed up for the Times' cooking newsletter. About once a week, a collection of recipes drops into my email box. The first one showcased Byrne's rich mushroom lasagne. As I perused the ingredients, I thought, "How could you go wrong with chanterelles, specialty cheeses and truffle-infused olive oil?"
And I had the advantage of having chanterelles straight from Seattle's Pike Place Market at $8.99 a pound. That's a bargain for my favorite mushroom, which usually runs at least $14.99 a pound. A week ago, while the Intrepid One and No. 1 son were at a Seahawks game, I took the opportunity to buy the mushrooms, stop by Chukar Cherries for granola and spiced hazelnuts, and give Rachel the Piggy Bank a pat on the snout. Rachel, the 550-pound bronze-cast pig at the corner of Pike Place, has been there since 1986, and she raises money to provide social services for people in the neighborhood.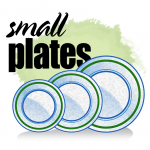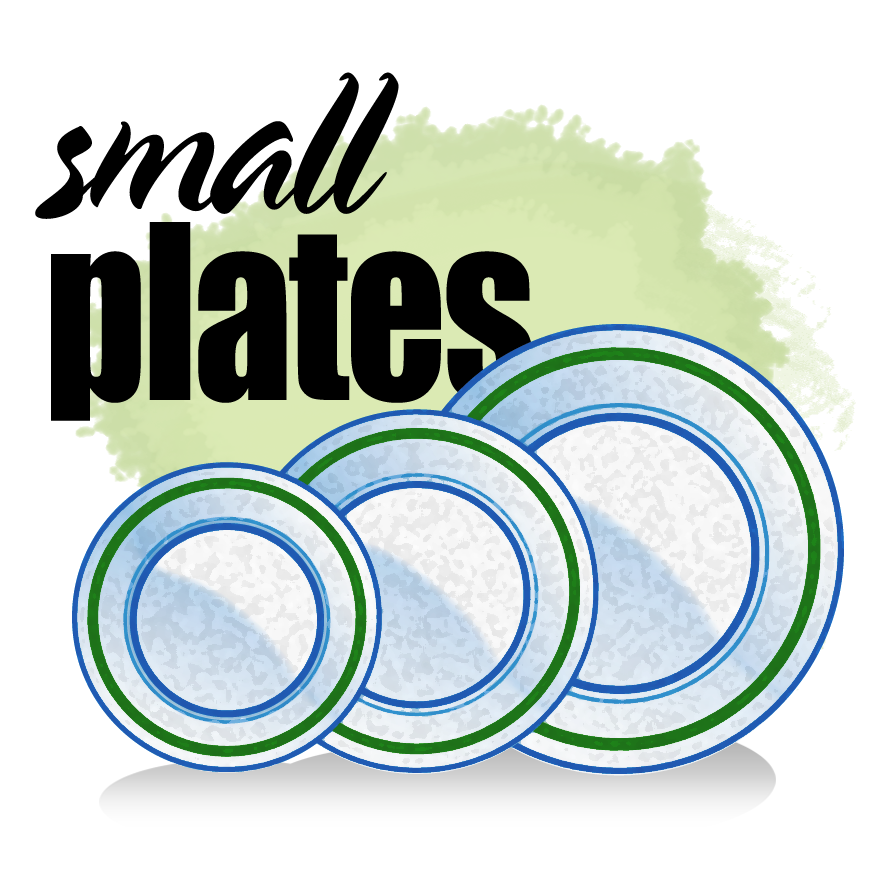 (My greater mission that day, however, was conducting reconnaissance ahead of the annual Seattle Christmas shopping trip I take with former coworkers. Last year, I posted a bit about Mamnoon, the restaurant where we gathered one night for dinner. This year we're looking forward to The Whale Wins, the latest of Renee Erickson's ventures.)
So with temperatures dropping last night (perfect for baking lasagne) and a G.K. Chesterton class tonight (the Intrepid One would have leftovers), I made the mushroom lasagne. The recipe made way too much for two people, but I sent some over to my sons for their dinner tonight, too.
Here's the lasagne. Yes, it's time-intensive, but wow:
Home/Made Mushroom Lasagne, courtesy of The New York Times
½

 

cup extra-virgin olive oil or herb oil

6

 

large shallots, peeled and minced

1 ½

 

pounds mushrooms, wild or best available oyster, shiitake, cremini, trimmed and sliced

1

 

cup dry white wine

1

 softball-size head of radicchio, halved, cored and cut into 1/2-inch slices (Note from Janet: I might use spinach or arugula next time instead)
 

Kosher salt

 

freshly ground black pepper

4

 

tablespoons unsalted butter, or herb oil

3

 

large cloves garlic, peeled and minced

4

 

tablespoons flour

3

 

cups whole milk

½

 

teaspoon grated nutmeg

1

 

cup Gruyère cheese, grated

1

 

cup Fontina cheese, grated

2

 

tablespoons best-quality truffle oil (optional)

2

 8-ounce boxes of no-boil lasagna sheets (Note from Janet: I didn't use all the pasta)

1

 

baseball-size ball of smoked mozzarella, sliced

1

 

cup fresh Parmesan, grated
Preheat oven to 350. Place a large sauté pan over medium-high heat and add 1/4 cup of the olive oil or herb oil. When it begins to shimmer, add half of the shallots and cook, stirring occasionally, until translucent. Add mushrooms and toss to coat, then cook until they begin to color but are still plump, approximately 12 to 15 minutes. Add white wine to deglaze pan and allow to cook down into a syrup, approximately 5 to 7 minutes. Put the mushrooms into a large bowl and reserve.
Meanwhile, in another bowl, toss the radicchio with 1/4 cup olive oil or herb oil and season with salt and pepper. Spread the strips out onto a baking pan and place in the oven until the strips are lightly browned around the edges, approximately 15 minutes. Combine with mushrooms and reserve.
Make the béchamel. Place a saucepan over medium heat and melt the butter. When it foams, add the rest of the shallots and cook until they begin to turn translucent. Add the garlic and stir to combine, then cook until the garlic has started to soften. Sprinkle flour over the top and stir to combine, then cook gently until the mixture has turned light brown and gives off a nutty scent, approximately 10 minutes. Add milk to the mixture, whisking all the while, until the sauce is thick and creamy. Add the nutmeg and 1/4 cup of grated Gruyère and 1/4 cup of grated Fontina, then stir to combine. Season to taste with salt and pepper.
Reserve a cup of béchamel. Pour the rest over the mixture of mushrooms and radicchio, and stir to combine. Add truffle oil, if using.
Assemble lasagna. Spread plain béchamel across the bottom of a 9- by-13-inch baking pan. Place a layer of lasagna sheets across the sauce, being careful not to overlap. Spread a generous layer of mushroom mixture on top of the pasta, and follow with some grated Fontina and Gruyère. Put another layer of pasta above the cheese, and top with smoked mozzarella. Repeat until the pasta is gone and the pan is full. Top with remaining cheeses and a generous amount of grated Parmesan. Cover with a buttered sheet of aluminum foil and place in the oven for 45 minutes. Remove foil and cook until top is golden and bubbling.