Abby's St. Dominic dog treats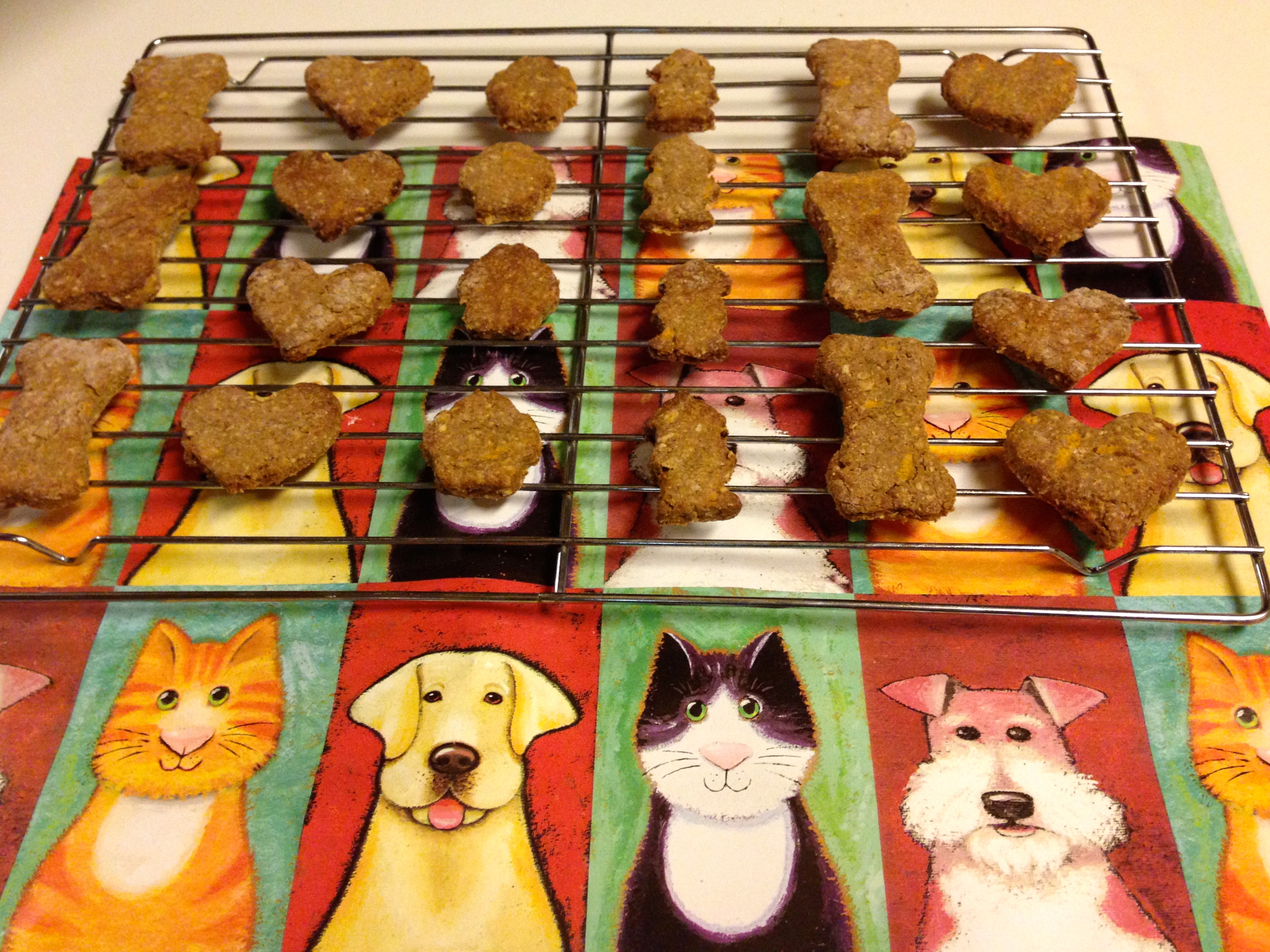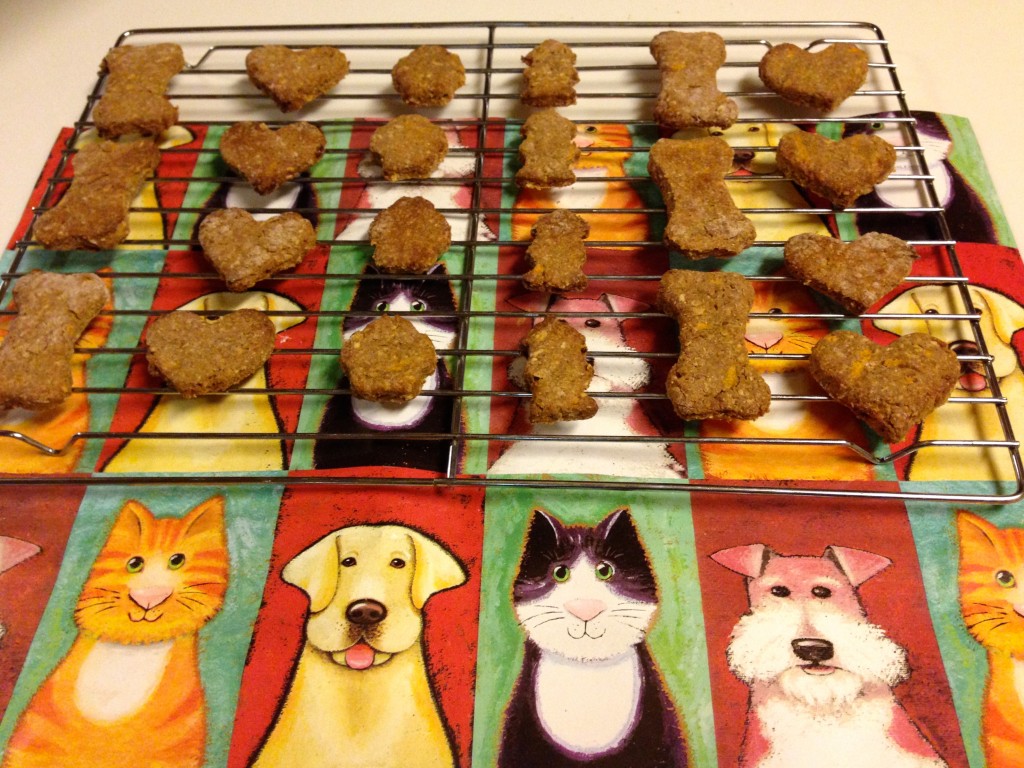 Here's a recipe for dog treats. They are named after my rescued chocolate Labrador, Abby, and inspired by St. Dominic.
As a dog lover, I was caught up in how a hound came to be associated with the iconography and art of the Spanish saint who lived from 1170-1221.
The connection is this: When Dominic's mother was pregnant with him, she had a dream that a pup leapt from her womb. It carried a torch in its mouth as if to set the world on fire. The dog became an enduring symbol for the order Dominic founded, the Order of the Friars Preachers.
In Latin, they were known as "Dominicanus." Early contemporary friars of other orders, however, made a pun on the word, calling them "Domini canis," or dogs of the Lord. The good-natured Dominicans turned the joke around and said they were indeed "watchdogs for the Lord."
So I decided it was time to try making dog biscuits. I've checked the ingredients with my veterinarian,  Dr. Maurine Fritch of Cascade Park Animal Hospital, but If your dog has allergies, you should double-check the ingredients list with your vet. Dr. Fritch said bakers might also want to consider adding a little turmeric. Cinnamon and turmeric are both good spices in small amounts for digestion and inflammation, she said.
Abby's St. Dominic dog treats
1 cup peanut butter (no salt, no sugar)
1 egg
½ cup oats
1 carrot shredded
¼ cup wheat germ
½ cup nonfat milk
½ teaspoon baking powder
½ teaspoon cinnamon
1 cup whole wheat flour, more for rolling out the dough
Heat oven to 350 degrees. Line the cookie sheet with parchment paper, or lightly grease the pan.
Cream the peanut butter and egg until the mixture is light and fluffy. Slowly add the oats, carrot and wheat germ. Mix thoroughly, adding the milk slowly.
Sift together the baking powder, cinnamon and whole wheat flour. Add to the peanut butter mix until you have dough at a consistency that's like dense cookie dough. I kneaded the mix and shaped it into a ball
Refrigerate for 15 minutes. Divide the dough in half, then roll each half to about ¼-inch thickness. Using cookie cutters, cut out the treats and place them carefully on the parchment.
Bake for about 15 minutes, but check before that. Let the treats sit for about five minutes, then using a spatula, allow them to finish cooling on a rack. The cookies should be crunchy. Store them in sealed container.
This recipe makes about three dozen treats, depending on the size of the cookie cutters. I had cutters that made small dog paws and fire hydrants, and larger ones that made bones and hearts.