Oregon strawberries star in icebox pie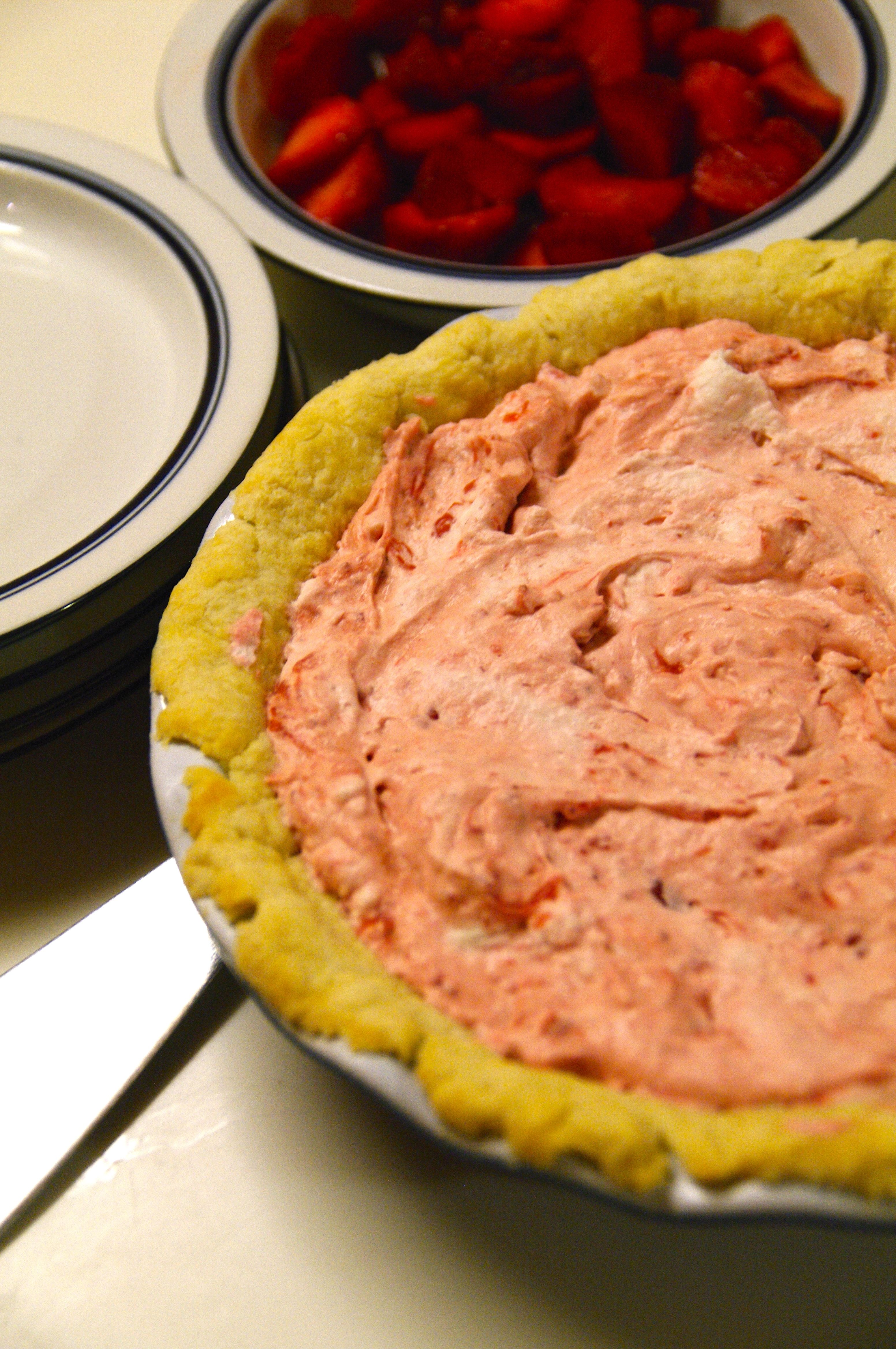 Oregon strawberries are here. I picked up half a flat Sunday and made Nancie McDermott's spectacular strawberry icebox pie.
The pie was a dry run for two I'll be making for a party later this month when Northwest strawberries are at their peak. I love this time of the year. The berries are juicy, flavorful, easy to hull and full of the luscious flavor we expect when we think about our long-awaited delicacy from Willamette Valley and Southwest Washington fields. They most emphatically leave California and Mexico imports wanting.
This pie is featured in McDermott's book "Southern Pies: A Gracious Plenty of Pie Recipes from Lemon Chess to Chocolate Pecan." You may recall that I've featured recipes from McDermott's Vietnamese cookbook in earlier posts. I just knew that she would likewise have a winner with the strawberry icebox pie.
I cut the recipe in half, but for the party I'll make two pies. Two of my sons were visiting, and they raved about the dessert. One praised the pie not only for the wonderful strawberries but also for the subdued use of sugar. You can't go wrong with this recipe, especially in the coming four weeks.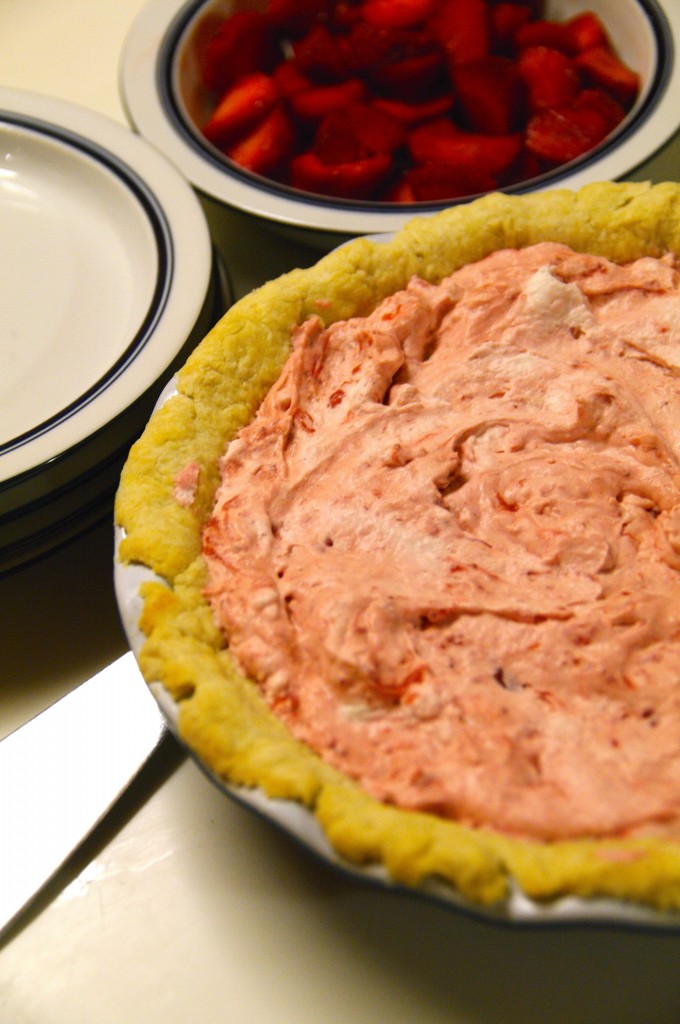 Nancie McDermott's strawberry icebox pie
2 9-inch graham cracker pie crusts, or baked pie crusts of any description (Note from Janet: I made a standard single layer crust. I know I struggle with getting my pie crusts to look good, but they're good and flaky.)
1/3 cup cornstarch
1/3 cup cold water
6 cups hulled, coarsely chopped strawberries (3 pints or about 1-1/2 pounds)
1 cup sugar
1/8 teaspoon salt
2 teaspoons butter
1/2 teaspoon vanilla extract or almond extract (Note from Janet: I wish I had had Cointreau to substitute. Next time)
1-1/4 cups heavy cream
2 cups fresh strawberries, sliced
In a small bowl, combine the cornstarch and 1/3 cup cold water. Str with a spoon to combine them well, dissolving any lumps, until no longer lumpy.
In a medium saucepan, combine the chopped strawberries, sugar and salt. Stir to combine the fruit and sugar, and then cook over medium heat until the mixture comes to a gentle boil. Cook, stirring often, until the berries create a pool of sauce, about 5 minutes.
Stir up the cornstarch-water mixture, and add it to the pan. Cook, stirring often, until the strawberry sauce boils again, thickens up, and the berries are soft, 3 to 4 minutes more. Remove from heat, stir in the butter and vanilla and set aside to cool to room temperature.
To finish the filling, beat the cream in a large bowl until it is very thick and luscious, holding its shape in round medium peaks but not cottony-stiff. Stir in the strawberry jam mixture and gently fold the cream and jam together to make an even, rich mixture.
Pile the filling into the crust and refrigerate for 3 to 4 hours until very cold and fairly firm. Serve cold, and if you have sliced strawberries, spoon a small pile of them alongside each piece of the pie. Refrigerate any remaining pie for up to one day.
— Nancie McDermott, "Southern Pies: A Gracious Plenty of Pie Recipes from Lemon Chess to Chocolate Pecan," available on Amazon