'Bon Appetit' reporter writes about Washington's oysters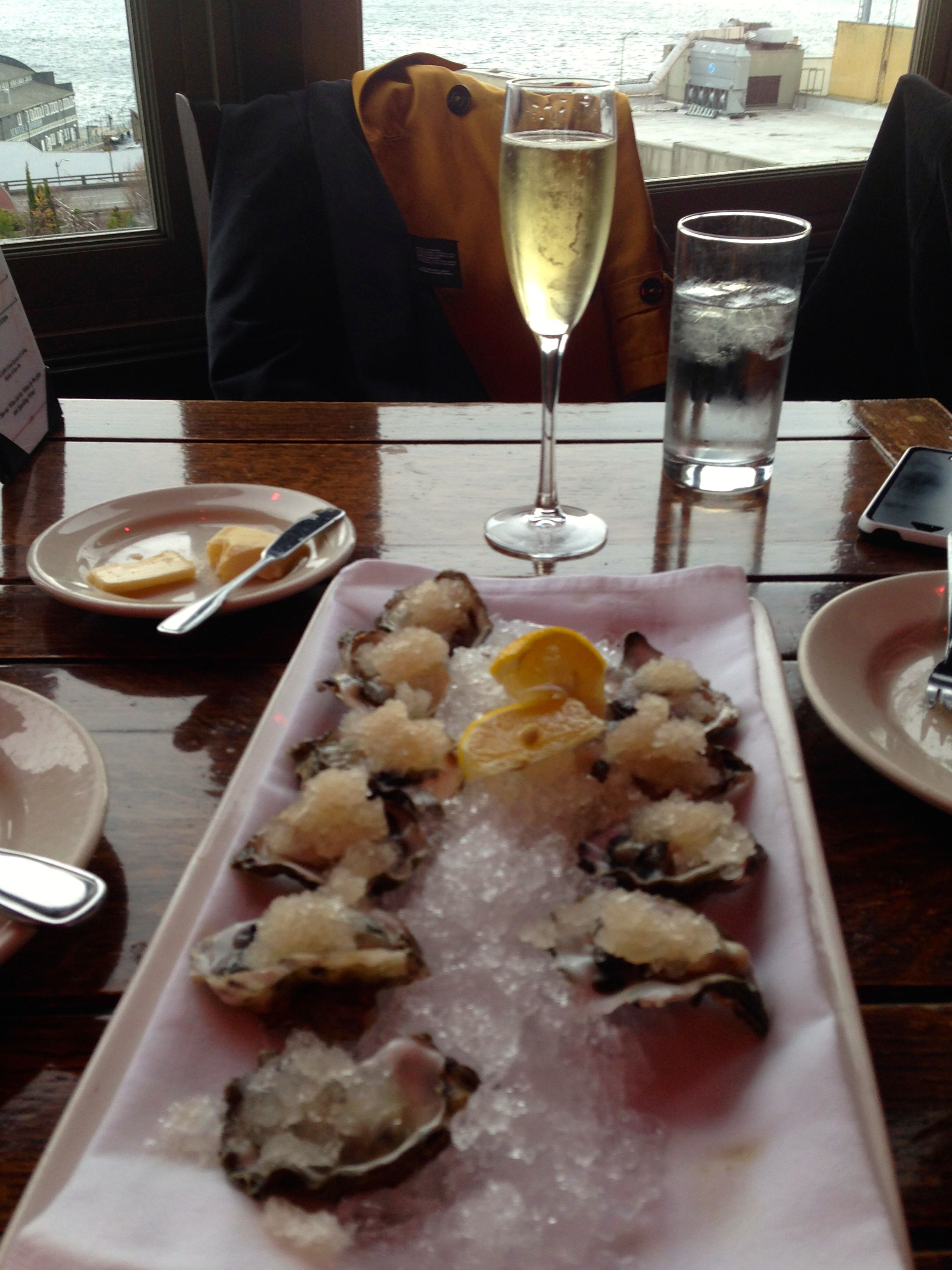 Daniel Duane, a writer for the March issue of "Bon Appetit," calls Seattle "the greatest of oyster cities." I think my friend Kathleen would agree.
In reporting the story, Duane drove the loop he calls the "Puget Sound Oyster Trail," starting in Seattle and including Penn Cove on Whidbey Island and Lopez Island in the San Juans. He visited shellfish farms and oyster shacks along Hood Canal, too. And he recounted some history: how "oyster-loving Gold Rush prospectors" devoured the native Olympia oysters as schooners "raked coves and then sailed quickly south," and how pulp mill pollution inside Puget Sound killed off almost all the oysters until about 1957 when the mills shut down and the waters rebounded.
In "Oysterland," he points out that Washington state has a $185 million a year shellfish industry, "easily the biggest and best in the United States, if not the world."
Wow. Pass me another, Kathleen.
Every year when my Seattle pals and I make our trip to the Emerald City for Christmas shopping, dining and imbibing, Kathleen and I break from the pack and indulge in the briny, fresh bivalves over a glass of Champagne. We've tasted them at Place Pigalle in Pike Place Market; we've relished them at the Walrus and the Carpenter in Ballard; and we've tried them at Maximilien in the market.  The oysters we tried in December were served with a Champagne mignonette granita.
Wow. Pass me another, Kathleen.
Four of us are headed to see the Joan Miro exhibition at the Seattle Art Museum in April. I don't think it will take too much effort to get Kathleen headed to an oyster bar.