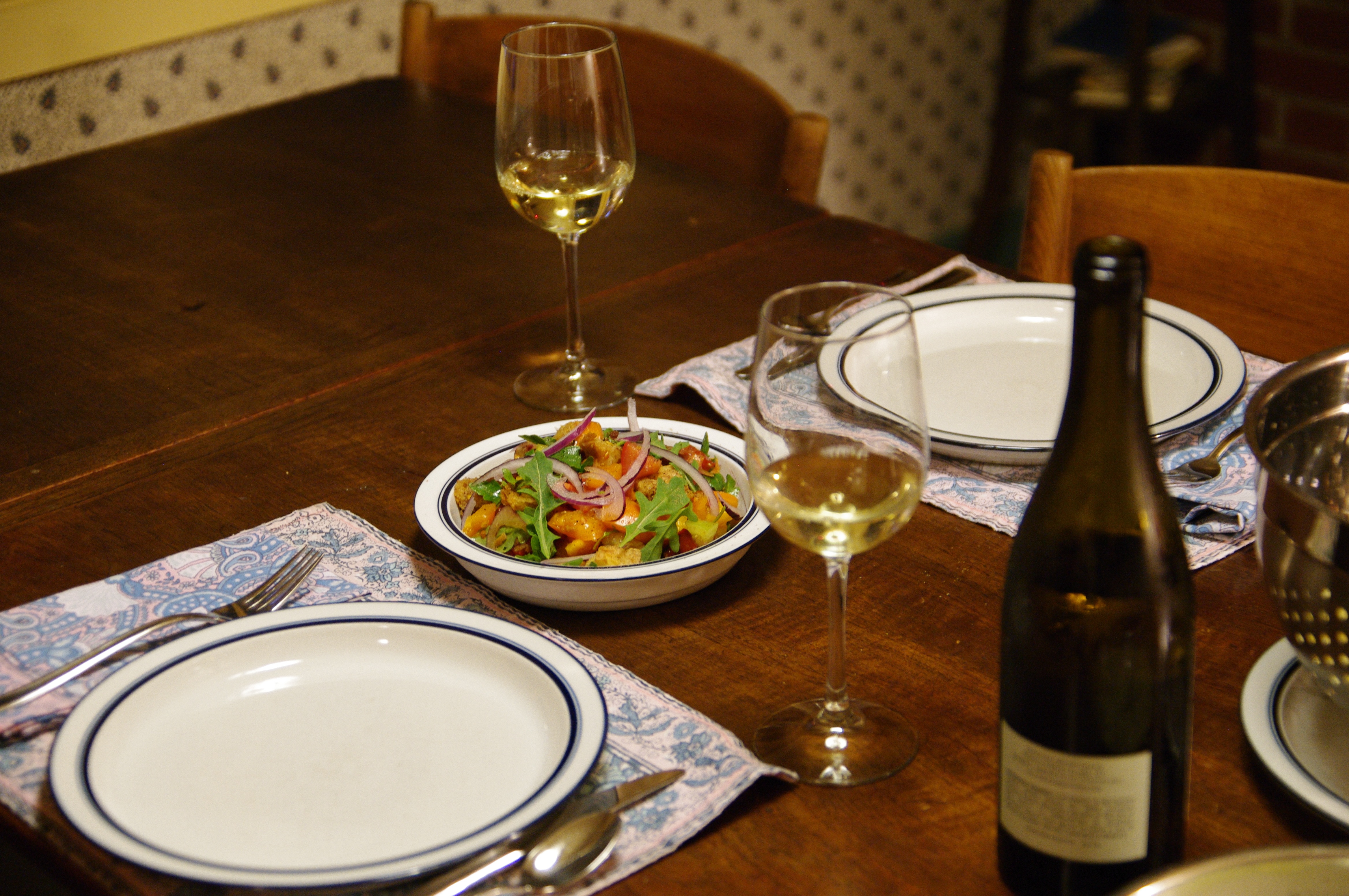 I made this salad last night to accompany spaghetti with clam sauce. Otherwise known as panzanella, Tuscan tomato salad is great on a hot summer evening when heirloom tomatoes are at their peak and leftover french bread is getting drier by the minute.
This version would have been better if I had had some fresh basil on hand. I used arugula instead. As I think about this salad (and what's missing), it would have been nice to have had a plate of mozzarella and some prosciutto alongside. Next time I'll plan for it.
Despite the arugula substitution, the salad was fine. In the next couple of days, we're supposed to have temps in the 90s, and this salad would be perfect with the aforementioned proscuitto and cheese. I can't be exact about the ingredients. Just use your sense of what makes a good proportion.
Tuscan tomato salad
About 4 juicy heirloom tomatoes, cored and seeded
A couple of garlic cloves, minced
Slices of red onion
Fresh basil leaves, cut into small pieces
Splashes of basalmic vinegar
Splashes of extra-virgin olive oil
Sea salt
Freshly ground pepper
Dry bread cut into one-inch cubes
Basil leaves for garnish
Combine the tomatoes, garlic, salt, pepper, red onion, vinegar and oil in a bowl. Toss gently to coat the ingredients. Add the bread and basil, and toss until the bread is moistened. Don't do this too soon before serving because you don't want the bread to get soggy. Serve immediately.