Golden fish with asparagus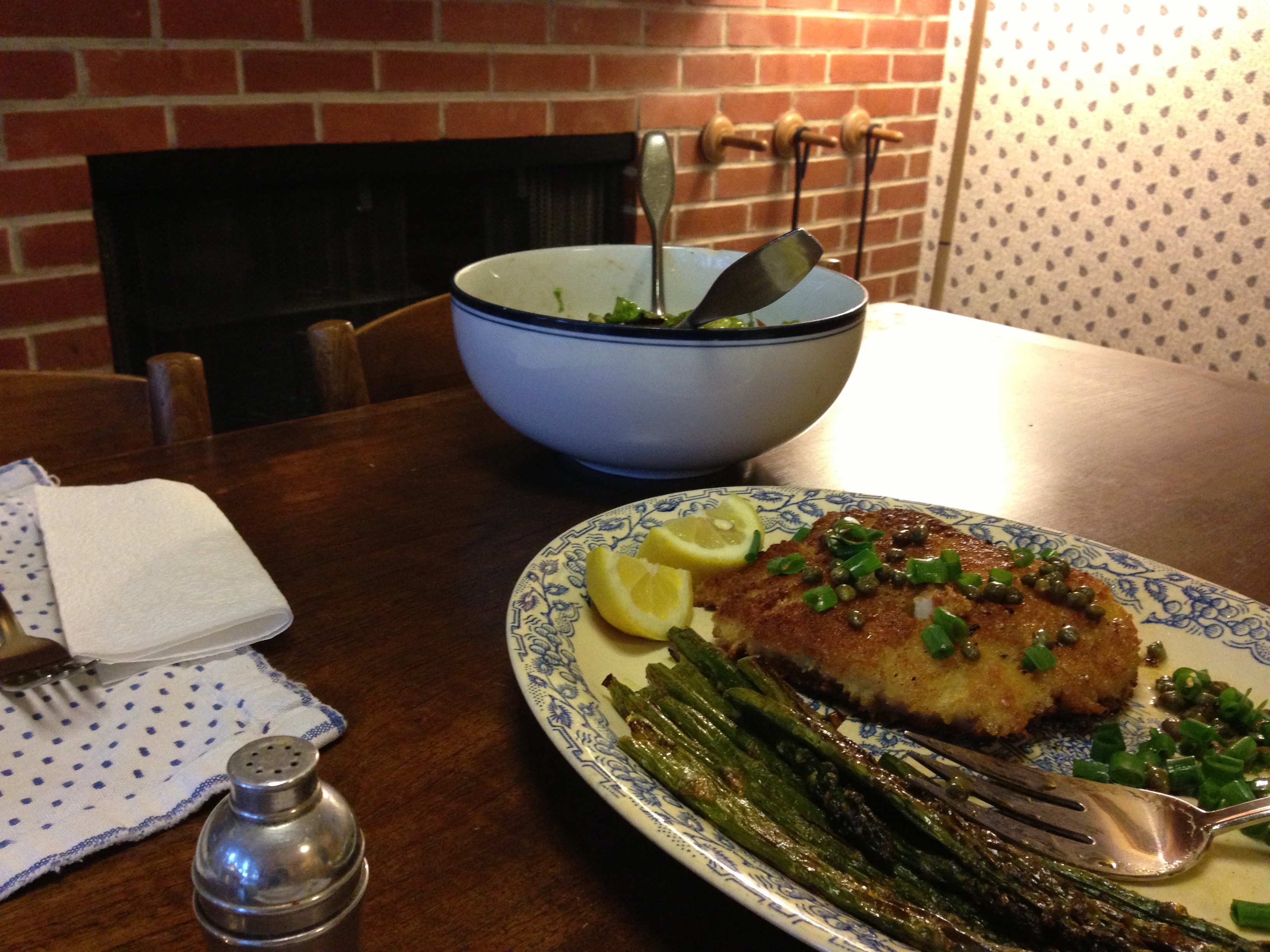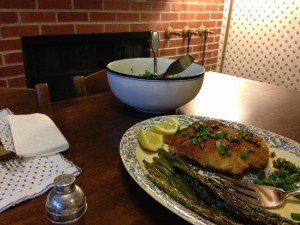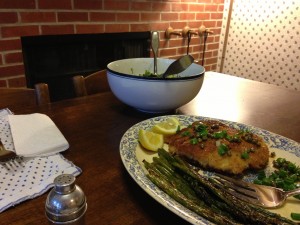 After my yoga class, we needed a dinner that wouldn't take hours to get on the table. The best measure? In the time it took to sip one gin and tonic, dinner was served.
I whipped up a green salad; everything was washed and ready for chopping. Besides Romaine lettuce, we had slices of red Anjou pear, hazelnuts, green onions and tomato. No big time consumer there. Then I snapped asparagus and placed them on a cookie sheet with extra virgin olive oil and sea salt, ready for broiling.
The centerpiece for the dinner was black cod with a little butter, lemon and capers drizzled around the sides. As we heated olive oil in the pan, we dredged the fish in flour, then in beaten egg and then in panko. We quickly fried the fish in olive oil, and when it was just right — all golden outside, moist and flavorful inside — we plated it and arranged the broiled asparagus around the edges. It took no time to melt little butter, throw in some capers and add lemon juice to the pan, heating gently before pouring the sauce over the fish.
That's it. Nothing fancy, nothing too complicated, but delicious and satisfying.