Vietnamese food on the table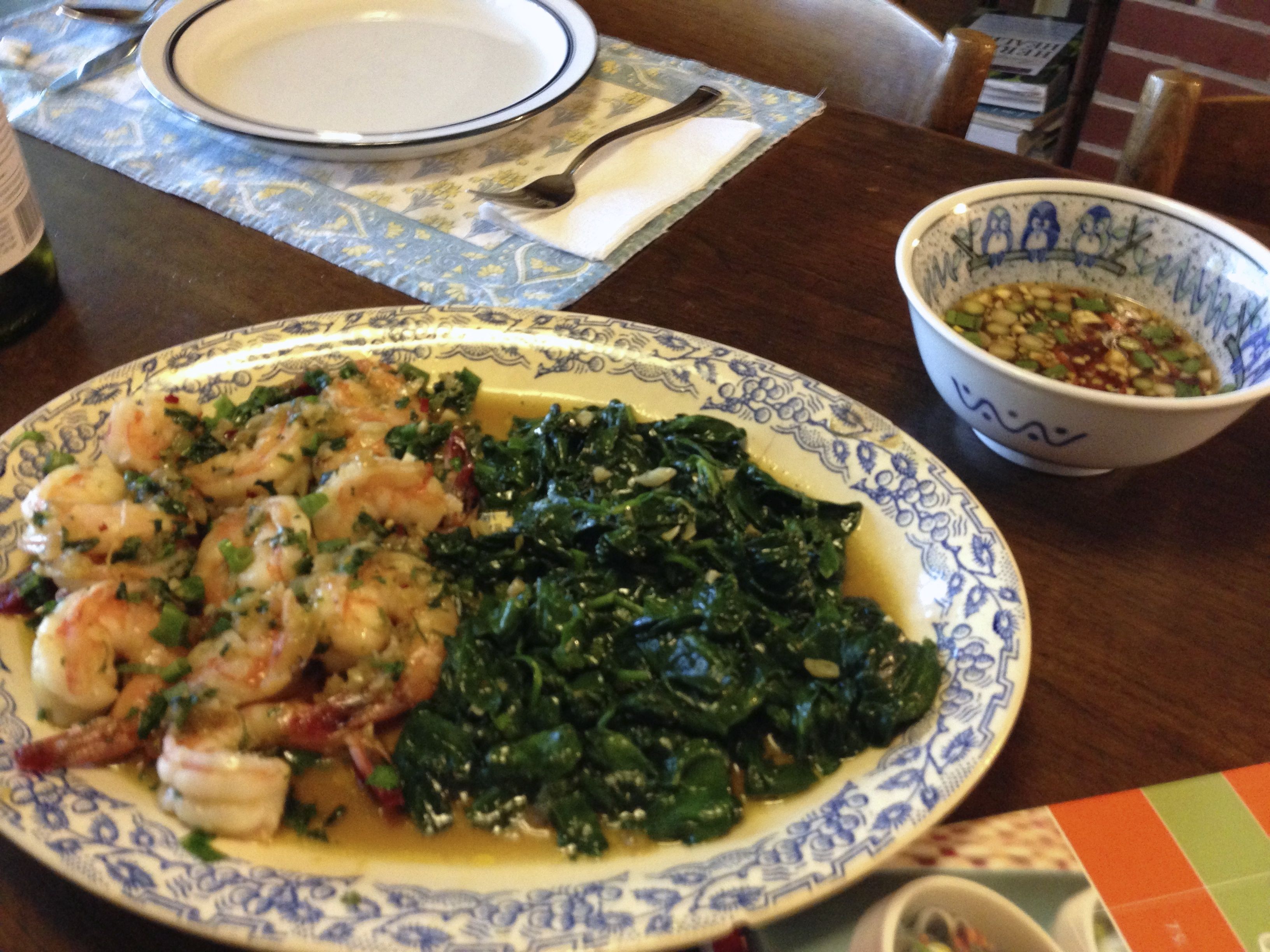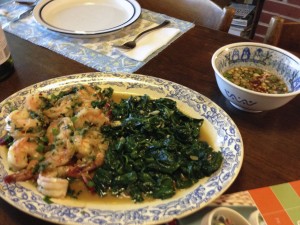 Good evening, Vietnam! Your salty, fiery and sweet flavors have captured my imagination, thanks mostly to two books: "Quick and Easy Vietnamese" by Nancie McDermott and "Vietnamese Home Cooking for Everyone" by Andre Nguyen and Yukiko Moriyama.
Two of my sons have the books, too, so we're having fun making the dishes and comparing notes. Sunday night, my husband and I made McDermott's Speedy Shrimp in Caramel-Chili Sauce and Spinach Sauteed with Garlic and Pepper. Good, good, good.
Most dishes are easy to put together  as long as you have fish sauce, green onions, cilantro and lots of garlic on hand. We've made Chicken Simmered in Caramel Sauce and Lemongrass Chicken. We've grilled black cod and then topped it with pineapple-chili sauce. And you know nuoc cham, the dipping sauce that goes with everything? It is a breeze to make, good on any salad. We're eating more vegetables than ever. My husband hates cauliflower, but was delighted with Cauliflower with Garlic and Pepper.
For more about Nancie McDermott, check out her website: www.nanciemcdermott.com or follow her on twitter: @nanciemac
Here's McDermott's Speedy Shrimp recipe:
2 T vegetable oil
1 T finely chopped garlic
1/4 cup finely chopped onion
1/2 pound of shrimp, peeled and deveined
2 T fish sauce
1 T sugar
1/4 tsp dried red chili flakes
1/4 cup water
2 T thinly sliced green onion
2 T finely chopped fresh cilantro
Heat the oil in a medium skillet over medium heat until hot. Add the garlic and onion and toss well. Add the shrimp and cook, tossing once, until they turn pink. Stir in the fish sauce, sugar and chili flakes, and then add the water. Cook, tossing once or twice, until the shrimp are cooked through and the other ingredients combine to make a thin sauce, 2 to 3 minutes. Sprinkle with green onion and cilantro and toss well. Transfer to a serving dish and serve hot or warm.