A Refreshed Healthy Living Path for 2017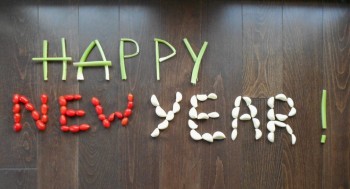 FROM THE KITCHEN OF SATED SENSITIVE DENISE HAYS
With the first few days of 2017 under our belts and the unusual weather pattern of more snow and ice…It's that time of year when we typically go inward to assess last years performance – and chart a refreshed healthy living path for the new year.
Looking back over last year, using the measures of very good, good, and fair – what grade would you give yourself for achieving your health goals in 2016? Using the table below select the most relevant grade. Be honest with yourself. Whatever report card you give yourself try to do it from a loving place without judgment. It's just a starting point to explore what behaviors worked and what didn't work for you last year.
| | |
| --- | --- |
| Very Good | Most of the time I consume healthy foods & exercise frequently |
| Good | Often I consume healthy foods and sometimes I exercise |
| Fair | Some of the time I consume healthy foods and I exercise when it suits me |
Whether you gave yourself very good, good or fair rating – guess what? 2017 you can refine or make changes with a refreshed healthy living path going forward. YOU GOT THIS!
Check back here at the beginning of each month, I will recommend a practical step for you to consider implementing in your life for a healthier you. Follow these steps each month and by the end of 2017 you'll be well on your way to a healthier you.
First Steps to a healthy January:  Bump up your daily water intake to six to eight 8 oz of water per day. Yup that's 48 to 64 oz of water a day.
Frequently asked questions:
1)    May I include coffee and tea? Absolutely!  Caffeinated beverage are made primarily of water so it's okay to include these in your daily requirement however try to limit to 2 glasses a day of your overall daily water intake. Plus 4+ cups of coffee per day is not really a good thing – can make you very jittery and anxious.
2)    I'm not a fan of straight water – may I include lemon? Sure!  Water and lemon is a great refreshing combo. Another way to add flavoring is to stop on in to BG Apothecary (located at 314 NE 1st Ave, Battle Ground, WA) for a special tincture. I personally use one – I add a dropper full of a special mix of sweet fennel and peppermint – it boosts the flavor of water and it helps reduce gas.
3)    Do I need to start drinking 64 oz right away? No – just add one additional 8 oz glass of water a day per week until you get to 6 – 8 cups a day.
Why do we need to pay attention to hydration? Water is an essential component to lubricating our joints, keeping our skin supple, helping to eliminate waste and helping to reduce caloric intake while increasing our fullness after a meal. If we are dehydrated we have less blood in our bodies, forcing the heart to pump harder to deliver oxygen cells to our muscles. Increased water intake reduces dizziness, clumsiness, irritability and headaches too. So drink up!
As we walk our refreshed path to healthy together – I'm starting to hum a familiar Lesley Gore "It's my party" song… only with new words. It's my healthy party… I can try if I want to… try if I want to …. Try if I want to!
Need an in person pick me up – no problem – I am onsite most Thursdays starting at 1 PM at BG Apothecary located at 314 NE 1st Ave, Battle Ground, WA for a visit.  I would be happy to chat with you about your 2017 healthier you goals and any holistic healing, nutrition, fitness or wellness topics of your choice.
Check out BG Apothecary at www.bgapothecary.com
Be well!  Hope to see you soon!
Denise Hays
www.satedsensitive.com