Cascadia Clash – Timbers vs Whitecaps – Excitement builds… gonna be a huge game!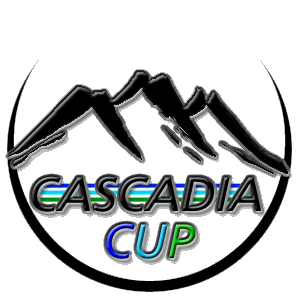 The Portland Timbers closed out May like a lion this year – much more beneficial to their standings in the Western Conference then where they were to begin the month.
The pressure got higher and the Timbers responded – and indeed their response came from a full squad of players, over two games, showing that depth has value.
So what's in store for this Sunday against what many pundits feel is a very strong team – much stronger than last year.
To begin a quick reminder that last year Vancouver were one of the top scoring teams in the MLS  Western Conference (53 Goals) – sadly, for Martin Rennie they were also one of the worst defensive teams in MLS (45 Goals against).  And it was that difference in goals (results) that really pointed to why their team didn't make the Playoffs.
It should be pointed our however that the overall Possession with Purpose for Vancouver last year was 10th place; edging out FC Dallas and Houston (12th) who did make the Eastern Conference playoffs.  So Vancouver is not, repeat not, a team that can't possess with purpose.
Given that, here's a few of my statistical bits of information, along with some what to watch for thoughts, to perhaps help better paint a picture on what to expect from this game.
When away from home the Whitecaps (as of week 12) have scored four goals and given up four goals – taking six points from five games.  In that run of games the Whitecaps have had two clean sheets.  There defensive unit is not the same as last years.
In viewing the Timbers this year we all know that there have been some critical mental mistakes in defending the final third – those overall mistakes are reflected in the 13 goals against.
But we also know the Timbers can score (14 goals for at thome).   So we do know the Timbers have shown pedigree in scoring goals too.  A "what we hope we don't see" is red cards and fouls inside the 18 yard box!
In terms of possession – Vancouver opponents average over 52% in possession when hosting the Whitecaps while the Timbers yield just ~48% of the possession to their opponents at Providence Park.
What that means is it's likely the Timbers will possess the ball a bit more than the Whitecaps this game – and while Vancouver may play a bit tighter in their defending third it probably won't look or feel like the game Chivas just played against PTFC.
In case you missed that game the Goats pretty much bunkered in – the strategy failed and Adi really showed his value (and patience) (and pedigree) as a switched on target forward!
With respect to gaining entry into the final third; when the Whitecaps are on road opponents gain penetration into the Vancouver defending third 25% of the time they actually possess the ball; in short that penetration is slightly larger (about 3% higher than the average) than most teams this season.
Given that, again, it is likely Vancouver will yield some space in the Midfield like Chivas did the other day – but perhaps not as Capt. Obvious?
With respect to the Timbers and opponents penetration into their final third in Providence Park – the Timbers defense is about the same as the rest of MLS – allowing roughly ~23% penetration based upon total possession.  The primary difference here is we already know that individual mistakes have played a huge part in goals against as opposed to run of play goals.
Understanding that means the back-four will need to play tight and controlled with superb communication; especially on set-pieces.  Donovan Ricketts has looked REALLY sharp of late and his leadership, by example and by verbal communication, is a must!
Dr. Jekyl and Mr. Hyde – when playing at home Vancouver average about 12% of all their attacking final third passes as Crosses – when on the road they average ~22% of their final third passes as Crosses…
It's likely the Timbers will be preparing for a high volume of balls coming in from the wings – again, another reason why the Timbers back-four (+ Ricketts) will really need to commuicate!
That tactical approch plus the speed of Manneh and Mattocks. to go along with the vision of Morales means the Whitecaps have, just like the Timbers, multiple ways to penetrate and create goal scoring opportunities.
With that added danger it really reinforces how much Diego Chara and Will Johnson need to work together while Zakuani and Nagbe also need to be in a position to support the wings.  A true challenge this game for all aspects of the Timbers defense… a clean sheet here – in this game – at this time – will speak volumes on how well the Timbers defense is working to get things on the right track again.
In looking at the Timbers – they average about 19% of their final third passes as Crosses – if Harrington is not fully fit I'd certainly expect Villafana to add great value down the left side.  The decision for Caleb Porter might not be as easy to make as it appears – Jorge has executed extremely well in his role on the left side – productivity and accuracy are critical and that cross against Chivas was delivered on a dime – I have yet to see Michael Harrington offer up consistent crosses like Jorge…  but Michael adds value in other ways – balance is important – as is chemistry…
In closing…
All told the stadium will be jam packed – I can't wait – should be huge and I fully expect to feel that spine tingling sensation as the roar of the supporters reaches its peak at the end of the National Anthem – oh to be a supporter of the Timbers in Soccer City for such a huge game…
Best, Chris