Match Preview – Portland Timbers vs Chivas USA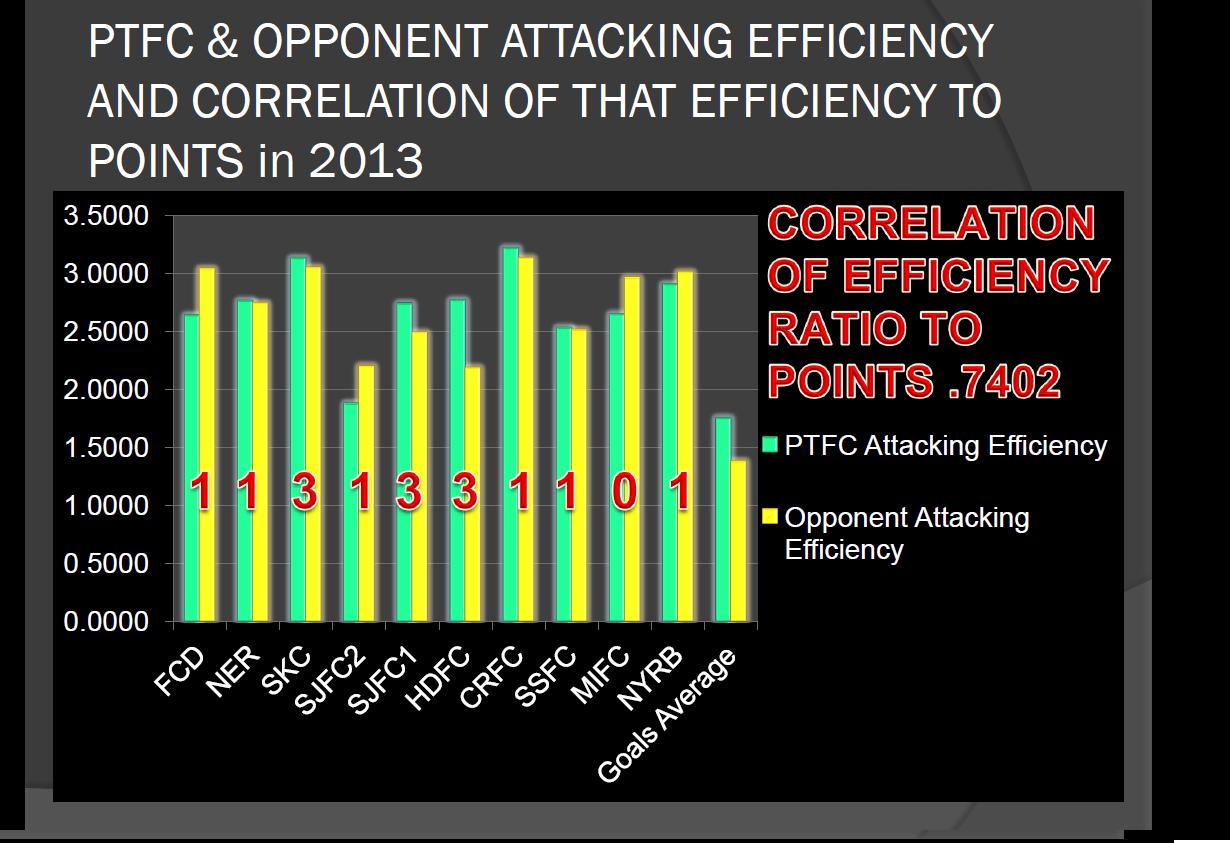 The first of three games with two teams going head to head that are traveling in completely different directions; Chivas are win-less in four straight and Portland are unbeaten in eight straight.  This is a great match to build confidence in the attack and the cards are stacked almost too good.
Here's some topics and quick thoughts about this match on Mother's Day Sunday…
JELD-WEN – Fan support in this City is HUGE compared to what Chivas play to at home in LA – any player, regardless of who they play for, will get pumped when playing in front of a large crowd… while it's a home game for Portland, Chivas could get just as much energy from this crowd as Portland…  that might not translate to wide open play but it could sustain energy for both sides well into the later stages of this game.
Weather – Partly cloudy – chance of rain – great footy weather if you ask me…   another aspect of this game that might enable sustained energy for a long period of time in this game.
Standings – Two teams separated by four points with Chivas at -3 goal differential and Portland at +3 goal differential.  Make no mistake though – neither team is the same team as last year and as much as Porter has injected new life with Portland, Sola has done the same with Chivas.
Formation – Ah… here's something new in MLS – Chivas run a 3-5-2 (3-4-1-2 / 3-4-2-1) or at least they have for the better part of the season –  I wonder how that formation and system will match up against Portland?  For me I think seeing Chivas try to run 3 at the back is wicked good for MLS – their success will be followed quite closely I imagine but the oddity with this game is Alvarez and Kennedy (suspended) will both be missed by Chivas.
Tidbit…  This is a new formation for Portland to defend against but chances are it operates similar in wing pressure as the games Portland have had against Sporting KC and Seattle…  Chara and Johnson again will be pressed to support the wings if Wallace and Nagbe (maybe Zizzo?) are asked to play a bit higher to stretch the back three.  With that approach it frees up Valeri to take advantage of open space atop the 18 yard box if PTFC catch CUSA in transition.
I offer up Zizzo here as he likes to penetrate deep down the wings (the wider and deeper the better against a back-three) as opposed to Nagbe because Darlington almost simply refuses to penetrate deep down deep into the wings as much as he prefers to role inside and seek combination off Valeri in the middle.
One other reason here is that some players have rotated about these last few games to get some rest and maybe we see Nagbe get some rest early on – I don't see Kalif as his pace lacks a wee bit and he seems to operate better in more confined spaces than Zizzo.
The other tidbit on Zizzo is that in his last game with the Reserves Zizzo played some crosses in with his left peg on the right side – it's the first time I've seen Zizzo use his left-peg to offer up in-swinging crosses from the right; perhaps others have seen this before?  For me – personally – this is a huge indicator that Portland is really working hard to maximize variation; in-swingers in the run of play from both sides add significant value.
Goals scored – In straight calculations their goal average per game is 1.33 – that is a bit misleading however since it implies they score roughly a goal a game – not really true; they pushed home 4 against Chicago (away) and popped in 3 against FC Dallas at home while netting 2 each in other home games against San Jose and Vancouver.  So while their goals per game average hovers above 1 this team can put the ball into the back of the net.
What's hard to figure is who will be up front leading the attack this weekend – Agudelo has been traded and Alvarez is suspended.  To date Tristan Bowen leads the team in shots taken and at least four guys are tied for the 'goals scored' now that Agudelo has been shifted to New England.  As for play-makers it appears Villafana has the lead in assists (3) while Meija and Avila follow close behind on 2 each.
Tidbit…  An interesting thing about Villafana is how he's slightly influenced attacking play down the left side for Chivas in their last five games; while their rate of crosses increased considerably against Colorado, Real Salt Lake and Vancouver they have waned back to earlier in the season against San Jose and Sporting KC.  Still, with Villafana on the left they should look to get him the ball to fire in crosses as appropriate.
So there is the potential to see their left side (our right) feel a bit more pressure; but SKC plays to the same generic system that Portland plays to and with seeing his team get shutout 4-nil against SKC Sola may look to change his approach/formation slightly and look to adopt something more similar to the successes seen by New England and Montreal in JELD-WEN this year.
Curved Air – There isn't a set pattern here — against LA they played 12% of their balls short (loss 1-nil) and then in the next game they played 73% of their balls short.  That was a late away win so Chivas were not playing 'keep-away' – it was a strategy imposed from kickoff.
All told though they average roughly 45% of the balls played from square #1 short – but again that might be different with Kennedy suspended.  Another impact on playing the ball short has to do with how much pressure is applied by Portland – the greater the pressure the more likely Chivas will be to play it long and get it out of their defending half.
Tidbit… My guess is Chivas will try to slow the game down like Portland tried to against FC Dallas; New England and Montreal both had success here in 'parking the bus' so that is also a strategy they might take.  What makes it interesting is if Chivas run the 3-5-2 without Kennedy; the 3-5-2 doesn't lend itself to slower play so intent on slowing the play down Chivas could open in a 4-4-2 to better support parking the bus.
Possession – There should be no question here who dominates possession – Chivas have averaged just 39 minutes of possession per game, this year, and have only twice hit the 45 minutes possession mark – once against Real Salt Lake and the other against FC Dallas.
No diagrams today on Possession – just some additional bits of info for consideration…
Teams playing against Chivas this year have averaged 21 defensive clearances in their red-zone while teams playing Portland have averaged 36 defensive clearances per game – clearly Portland puts more pressure in the opponents defending third.   Lest it gets forgotten – the second primary PWP statistic that has the best correlation to Points awarded in the MLS table is "defensive clearances" – a reasonable indicator here points to a win for Portland.
Chivas have averaged 10 shots taken per game…  Portland have averaged 14 shots per game – again Portland dominate this statistic…
Chivas have averaged 3 shots on goal…  Portland have averaged 5 shots on goal – again Portland dominates this statistic…
Chivas have averaged 1 goal per game…  Portland average 1.5 goals per game – again Portland dominate this statistic and this statistic currently has the best correlation to Points awarded in the MLS table.  So another reasonable indicator here points to a win for Portland…
Overall that is two reasonable indicators that point to a Portland victory – will the reliability of the statistics play out as advertised?
Hard to say – as seen with the game against New England and Dallas statistics offer up one perspective and this game isn't played by statistics it's played by 22 people influenced by their Head Coaches, the Referee's and the fans… passion is a funny thing and just today we saw Wigan defeat Manchester City in the FA Cup… funny things happen on the pitch and that's why this game is so brilliant!
Wild things – Burling leads the team in fouls conceded (18) with 5 yellow cards, Velazquez also has a number of fouls this year (13) with 3 yellow cards; the chances for gaining PK's this game or free kicks in and around the 18 yard box are pretty high given the nifty touches and quick passing offered up by Portland.
Their substitutes – I have no clue really and with Agudelo gone and Alvarez suspended it remains a mystery to me on who might be called upon given certain game conditions let alone who starts.  Sola has varied his starting lineup quite a bit of late so perhaps some likely starters, in no particular order, include Burling, Iraheta?, Velazquez, Avila, de Luna, Correa?, Bowen?, Villafana, and Meija.  McLain came on for Kennedy before so chances are he starts.  Aye… that's only 10 players out of 11 – who else starts I don't know… perhaps others know???
Defense – They run the back-three and the normal back-three (over the course of their games so far) appears to be (left to right) Burling, Velazques and deLuna.  As noted Burling and Velazquez are prone to foul; well deLuna can too.  He has 9 fouls conceded (4 yellows) so the average number of fouls (per game) for their normal back three is 4.5 fouls while their average yellow cards per game is 1.3 for the back-three.
With Portland, Baptiste and Futty have a total of three this year and we all remember that dubious yellow card for Baptiste this past Wednesday  – let's hope the fouls are kept to a minimum in the defending half this game – set pieces can win games — they also have a tendency to increase the chances of a lower performing team to win against higher performing team…
Tidbit… Pace down the wings and good interaction pushing to the center might be a solid recipe for Portland in breaking down that back-three – does that translate to Zizzo on the right or does that translate to greater penetration by Harrington overlapping Nagbe and more risk down our right side that facilitates more open space for Villafana?
The other thing to watch for are little looping balls over-the-top to get past the clogged midfield – with 5 Chivas players in the midfield space will be tight on the smaller JELD-WEN pitch.
In closing – I sense a tight game tomorrow – the back-four for Portland still remain suspect to me while the attack clearly has strength – balance and keeping alert for quick counterattacks will be critical as Portland push forward – overplay and losing shape against Chivas could get punished.
My offering for your consideration is that Porter again changes his squad just a wee bit compared to who started in the game against Dallas – the season is long and there remain times where one or two tweaks are not a negative reflection on play but more a positive reflection that the side needs to sustain a balance and stays fresh.
Next up Match Analysis Portland Timbers vs Chivas USA…