Match Analysis Portland Timbers (nil) New England Revolution (nil)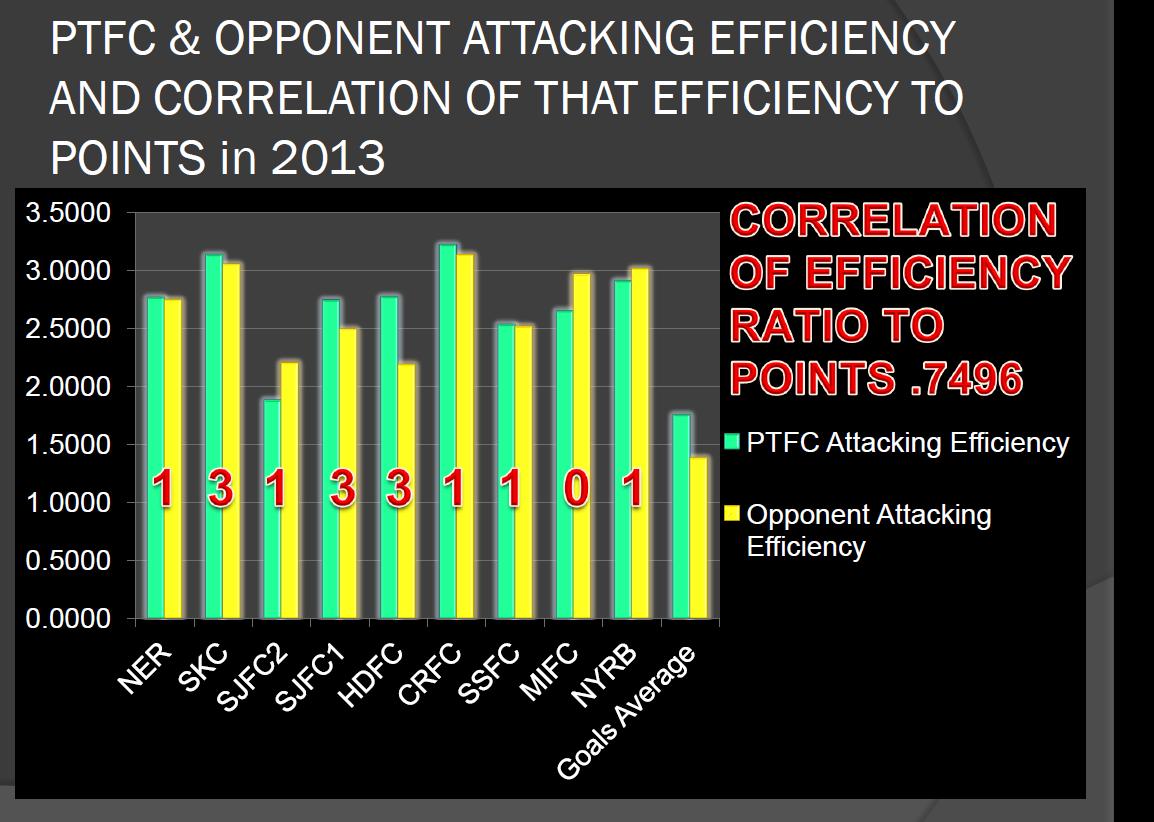 Perspective…   Trends, Tendencies and Tidbits…
Perspective…
Portland Timbers are 9 games into the season and riding a seven game unbeaten streak; at this point last year PTFC had five losses and sat on six points; different side, different coach, different team, different results.   So while that one point result against New England wasn't great it was good.
The obligation by Merritt Paulson to the Timbers Army and fans remains good to date so far; he has continued to do well in repaying the fans with some brilliant football!
Trends and Tendencies…
For most, the tactics expected in how this game played out were not a mystery.  Many opined New England would come in and park the bus… they did.  It's not like this was rocket science – they took the same approach in Seattle and the similarities are obvious.
In Seattle, New England played 14 of 16 crosses from their left side; against Portland they played 12 of their 15 crosses from the left side… in both cases the focused penetration was down one wing.
In Seattle, New England had 28 minutes of possession; against Portland they had 30 minutes of possession.
In Seattle, New England payed 30 of 35 balls from Square #1 long and into the attacking half; in Portland they played 34 of 34 long balls from Square #1 into the Portland attacking half; in both cases the direction was clear – get it out and keep it out and play as high as you can to clog the center…
In Seattle the final score – nil-nil… likewise here…
Sounds like a broken record… but this isn't the first time a team has parked the bus in JELD-WEN and it's likely not the last; I imagine this is another data set to help Caleb Porter, and his staff, evaluate what approach Portland might take the third time this occurs.
For what it is worth I would offer a  reasonable attack strategy against a team playing like this would be to run your bog-standard 4-4-2.  Play out-swinging crosses from high (to the far post) and in-swinging (low) crosses from deep in the corner – both attacking approaches should target the two center-forwards or someone trailing behind.
Penetration…
No need for a diagram here; Portland showed no prejudice in penetration – 34% down each wing and 32% down the middle.
There was however a slight hiccup in creating goal scoring opportunities…  it should be expected that the right and left side would be about equal but they weren't.   Here's the diagram on where those GSO's originated from.
An interesting offering here is that in the last two games the number of Goal Scoring Opportunities generated from the right is lower than all previous games with the exception of New York… hmmm…  the fog of war I suppose – wasn't the injection of Harrington on the right side supposed to improve the performance down that wing?  I have no other comment at this time other than this graphic from OPTA…
As for the breakaway by Nagbe – this time he opened his hips coming into goal; in the game against Sporting KC he didn't (so some improvement). Bottom line here is Darlington Nagbe needs to do better in these situations and make clinical precision a habit not something just to strive for.
A better technique, for some, might be to open the hips and then rotate them while dipping a shoulder (left or right) to help tuck the ball (left or right); that approach can help get the keeper committed earlier and increase the odds of finding an open net.
I wonder if Darlington Nagbe has ever seen video on Peter Beardsley's play in the English League – he could learn a nifty approach or two by studying Beardsley; especially the  hip-twist…   perhaps someone can dig up better footage on Beardsley; this seemed to be the best one I could find…
Possession…
No need for rocket science here; if you saw the game it's pretty clear Portland had the better of Possession and all the other finer points with the exception of goals; a game like this last year might have seen Portland lose 1-nil; they didn't…
As for Purpose… well the purpose was lost this game – no goals – plenty of chances but no goals.
Some reflection should be needed to change that trend against teams parking the bus as that defensive approach by teams visiting JELD-WEN should continue as the season unfolds.
I have offered before that boring can be a good thing sometimes; in this case boring was a good thing for New England – they were boring and got one point.
So here's the running view on Attacking Efficiency to date versus points in the table.
The visual and mathematical correlation remains strong and with the exception of the game in San Jose Portland have been the better attacking side in every game since their los to Montreal.  What's kinda cool is there's only one goose egg on this diagram; the longer that unbeaten stretch continues the better.
As for the internal data points both Goals Scored (Capt. Obvious) and Clearances (Capt. Nuance) continue to have the strongest correlation to points scored; Time of Possession (Capt. Deception) still lags far behind…
Last week I offered up a linear trend-line for Adjusted Possession with Purpose; for those interested here's how it looks after this game against New England…  still an extremely strong relationship and in my view pretty amazing after 18 games worth of data.  I still am seeking assistance from OPTA on garnering red-zone penetrations and 'failed assists' for all of MLS – the wheels churn but as yet no data has been provided.
Tidbits…
There were three points for the taking Thursday night against a side that simply doesn't score goals.  It didn't happen…
I offered up that a slight change in starting 11 would have been well timed this game; that too didn't happen…
Perhaps we see a couple of new faces going up against Dallas or Chivas next week?
There remain 25 league games plus the US Open Cup and other friendlies scheduled for July; the long hot months of summer are yet to come.  I would submit that Portland will need a stable of 14-16 starters to see this season through; so far we've seen 11-12 of them play regularly.
In closing…
I took in the Reserve match Friday evening and many of the first team players showed up with their families; a great evening saw Portland win that game 2-nil.
I believe Rincon got a brace and his second goal came from some nice buildup between Zemanski and Zizzo.
A side note on Sal; I may have missed it before but I don't recall Sal playing crosses with his left peg.  He played a few on Friday night to good effect; it is good to see Sal back and hopefully we see his wide play again sometime soon with the first team.
Other players looking comfortable on the ball included Zemanski, Gangnes, Miller, Nanchoff and Valencia.  Fehr started in right back and looked much more comfortable than in the middle of the pitch.  Evans still seems a bit slow of pace but he has bulk and uses it to great effect in the center.  Kawulok continues to develop in center-back and he wasn't really tested against a young Oregon State side though their #10 and #14 were quite impressive.
Center-backs: Pa Madau Kah was recently signed but most likely will not be on the substitution bench or even play for maybe a week or so… jumping in straightaway is complicated but at least another center-back has been signed — it is very unlucky that Mikael Silvestre – a great leader and great player – will be out for the next few months; he will be missed.
That roster spot was made available from a player going on injured reserve; I believe another player has also been moved to injured reserve and is out for the regular season but it remains unclear who it is; so you know Mosquera still remains on the official roster for Portland…
This area remains thin and 'another signing' should occur there soon; my guess is Pa Madau Kah was a signing to replace David Horst; another center-back is now needed to replace Silvestre…
Donovan Ricketts… To date he is the player of the year so far; hands-down as well as hands out wide and hands high!  —> Again stellar play and leadership from Donovan – thankfully no really spectacular goal saves this game but a couple of really good ones; he remains focused and engaged but sometime this year (with how he has been playing) he will get called up to play on his national team – Kocic will need some first team minutes pretty soon and with 4 out of their next five games on the road he should be called upon quite soon.
$64,000 Dollar Question… When hitting the 59 minute mark (or higher) in possession Portland have either lost or drawn – is there a point where the 'return of investment in time' becomes a negative and not a positive?
Next up Match Preview – FC Dallas – a very dangerous and very quick team…