The Senate: Where anything CRC related goes to die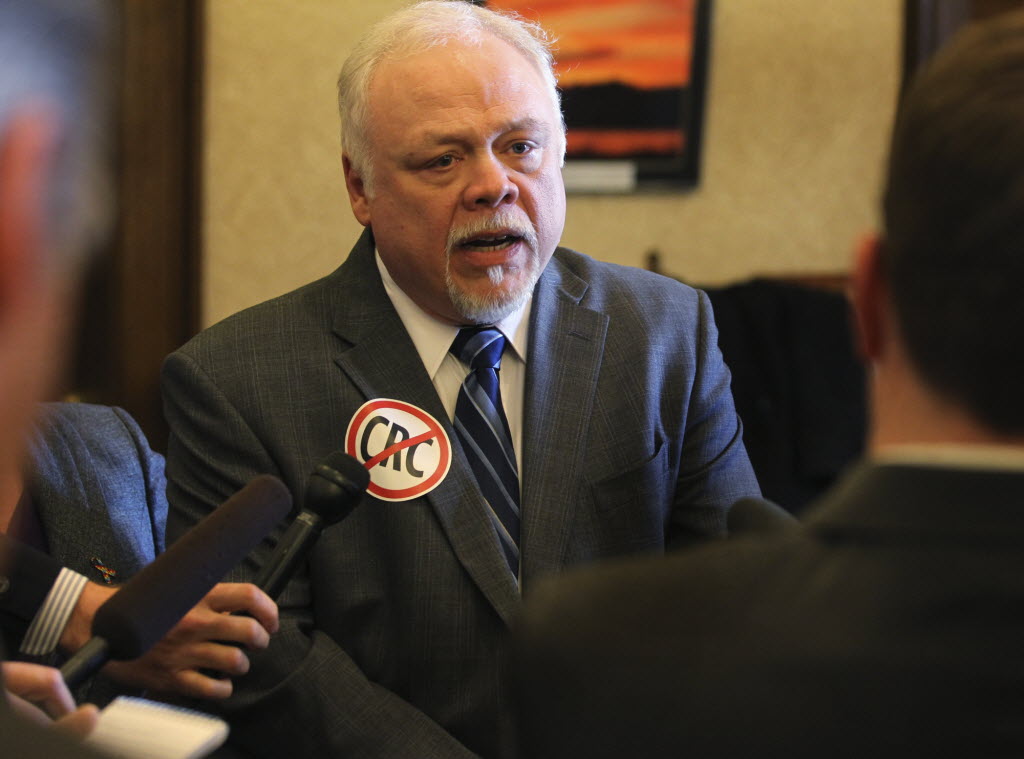 Reps. Liz Pike, R-Camas, and Sharon Wylie, D-Vancouver, have little in common politically.
But the two teamed up this legislative session, making an unlikely alliance, on an even more unlikely subject: the Interstate-5 bridge.
They successfully pushed a measure allocating $100,000 to help create a bi-state bridge work group. The amendment, which was attached to the transportation budget, sailed out of the House.
Someone snapped a photo of Pike and Wylie to remember the day. At the time, Pike said she hoped it would be a historic one; the day Southwest Washington lawmakers finally banded together on the region's most divisive issue.
Fast forward a few weeks, and the measure has been declared dead.
Pike put the blame squarely on the Senate, but declined to speculate who sent the largely symbolic measure to its grave. When asked about particular senators, she simply said, "I only speak for myself."
Sen. Ann Rivers, R-La Center, said she was told by the Chair of the Senate Transportation Committee that Southwest Washington lawmakers need to be "singing in accord" in order for the measure to pass.
"And that's not happening," Rivers said.
For her part, the La Center legislator said she supported the bill but didn't fight for it.
"It's not on my radar; it's not the most pressing thing we're facing right now," she said, adding she's been tackling issues dealing with education funding and overhauling the medical marijuana system.
Sen. Annette Cleveland, D-Vancouver, said she was a vocal proponent, having authored a similar measure early in the session.
"I'm someone who assumes good intent, but I'm at a place where I don't understand what the intent is," Cleveland said.
Cleveland said she also wants to know who killed the bill.
"I would like to know the answer, it all goes back to you – do we agree the goal is to replace the antiquated bridge?" Cleveland said.
That leaves one final Southwest Washington lawmaker in the upper chamber: Sen. Don Benton, R-Vancouver.
Benton was all too happy to take credit for killing the Columbia River Crossing project. And when asked if he was in favor of Pike's bill, he wrote this in an email: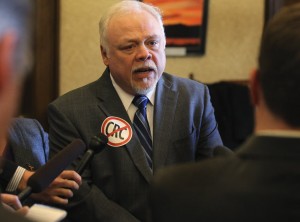 "I am opposed to any proposal that would waste taxpayer money on what is essentially the failed CRC proposal that was thoroughly rejected by the voters of Clark County and the state Legislature. Washington taxpayers should not be forced to spend another dime on this effort until we first secure a third crossing that will actually expand capacity."
Benton is the vice chair of the Senate Transportation Committee. When asked if he was disappointed there was no state funds or state recognition of a possible east-county bridge in Clark County and whether it's something he's working on, he wrote:
"Yes and yes. I will continue to work for an east-county bridge or some other crossing option that will actually expand capacity, reduce congestion and improve the lives of Clark county commuters. Gaining another crossing has to be the priority and I will continue to work toward that goal."
But Sen. Curtis King, R-Yakima, who chairs the Senate Transportation Committee, said the bill simply died because lawmakers decided not to attach amendments to the transportation budget.
"We agreed that what was needed was a bare-bones budget that raised no revenue, added no new projects and kept essential state services running. As a result, requests that were outside that scope were not considered, " King wrote in an email.