I'll see your contempt and raise you a …
In September, the Washington Supreme Court held the Legislature in contempt for not adequately funding the state's public schools.
It was an unprecedented ruling.
The court gave lawmakers until after the 2015 session before issuing sanctions.
But it looks like lawmakers have decided not to wait to issue their punishment.
Lawmakers ended a long-held tradition of hosting the court's chief justice to give a State of the Judiciary.
As reported by The Olympian, the Chief Justice Barbara Madsen said in a statement she was disappointed.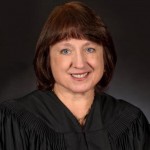 "The State of the Judiciary address has been a tradition in Washington state for several decades now. It has served as a positive tool to inform the Legislature and the public about the state of Washington's justice system," Madsen said in a written statement to The Olympian and The News Tribune. "I hope that, in the future, the Supreme Court will again be invited to make this important presentation."
The Olympian reported there was discussion about the issue and lawmakers voiced concerns over a variety of issues including low attendance and exacerbating the tension between the two branches of government while involved in a legal battle.
One lawmaker worried it would like they were trying to start a new conflict with the courts.
In the end, though, lawmakers decided to skip it.
Sen. Don Benton, R-Vancouver, has said several times in the past he believes the court overreached and did not have the authority to hold the Legislature in contempt of court.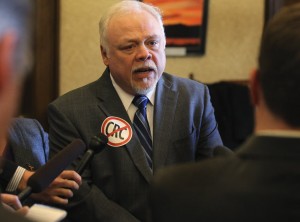 But in the end, it wasn't about revenge, he simply found the chief justice's speech boring.
"To be honest with you, most people think it's a horrible waste of time. Most members don't get much out of it. Most members don't even bother attending," Benton was quoted as saying in The Olympian.