Washington's minimum wage will remain nation's highest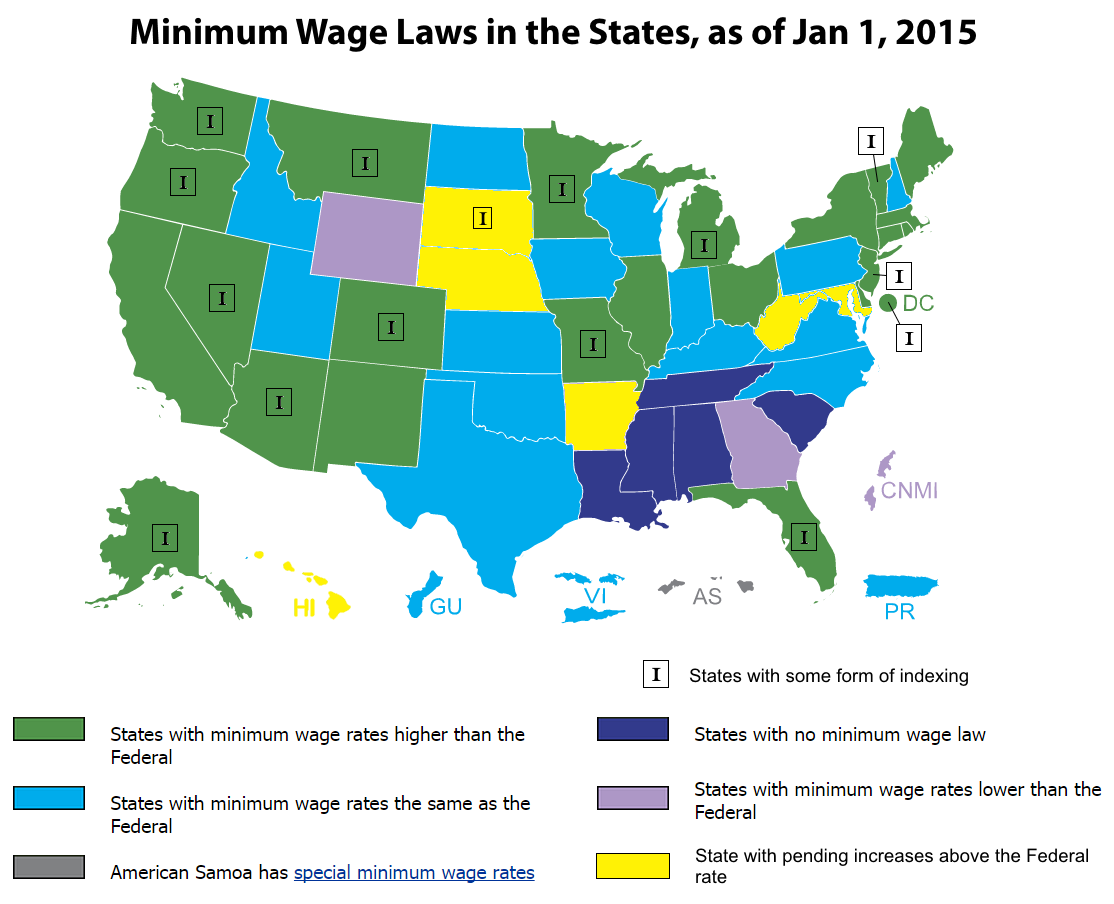 Starting the first of the year, the minimum wage will increase in 20 states but Washington's rate will remain the highest in the nation.
Workers in Washington earning the minimum wage will see a 15-cent increase from $9.32 to $9.47. Oregon, the second highest in the nation, will increase from $9.10 to $9.25 on Jan.1.
Efforts to raise the minimum wage this year has generated a lot of headlines. Fast-food workers organized rallies in cities across the country. And some mayors and city councilors pushed for a wage increase in their cities, rather than wait for state or federal action.
Earlier this year, Seattle voted to gradually raise the minimum wage to $15 an hour. Across the river, Multnomah County officials also voted to boost the wage to $15 an hour starting in July 2016.
The federal minimum wage, which hasn't increased since 2009, will go from $7.25 an hour to $10.10 for some workers, after the U.S. President Barack Obama issued an executive order in January.
Washington's Gov. Jay Inslee said previously he plans to urge state lawmakers to tackle raising the minimum wage this upcoming legislative session, which starts on Jan. 12.
"I think we ought to have a minimum wage that reflects one fundamental principle: If you work 40 hours, you work hard and you give your employer everything you got — you ought to have a livable wage in our state. Our state minimum wage will not support that right now," Inslee told The Columbian's editorial board earlier this year.