Paul Harris will serve as whip again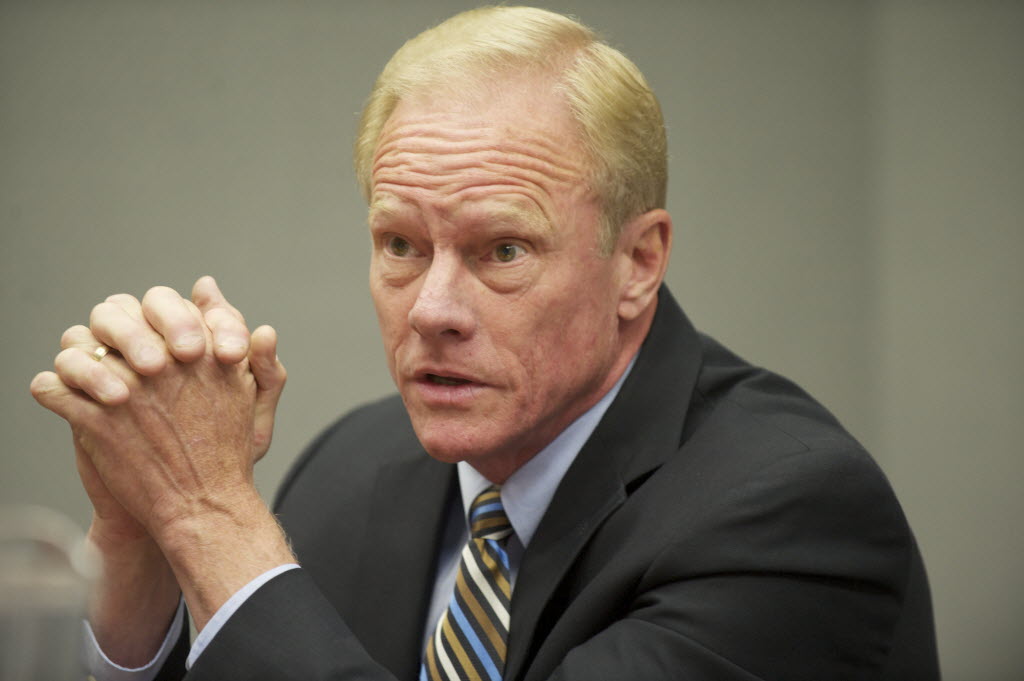 Rep. Paul Harris was re-elected to serve as whip for the Republican caucus.
"I am excited to work with the largest House Republican Caucus we have had in over a decade as we ease the burdens on the middle class, improve the economy, fund education and look at meaningful transportation reforms," Harris said in a prepared statement.
As whip, Harris will be charged with making sure his fellow Republicans are present on the House floor and voting.
An article in the news magazine Slate, said there are three stages of whipping.
Although the Slate piece is specifically writing about Congress, much of it holds true for state Legislatures.
The first stage, Slate reports is "a simple head count."
It gives the party a sense of whether a vote has the support it needs to pass.
If the tally is close, the second stage of whipping is to approach the "fence-sitters and hear out their concerns."
"If a concern can be easily addressed, it gets fixed. If not, the deputy whip (or a committee chairman, or the party leader herself) can offer to help an ambivalent lawmaker on another bill in exchange for his or her vote on the bill at hand," Slate writes.
Finally, the day before a vote occurs, the whip is charged with reporting the final tally.
Whips are also expected to be persuasive, possibly standing "by the chamber door, reminding members how the party wants them to vote by giving a thumbs-up or thumbs-down."
With elections behind them, both parties are busy choosing who will have leadership roles in the 2015 Legislature.
The House Democrats, who hold the majority, have re-elected Rep. Frank Chopp to be the Speaker of the House. The House Democratic caucus has yet to vote on who will hold the speaker pro tempore but it's expected local Rep. Jim Moeller, of Vancouver, will once again secure the spot.
Sen. Ann Rivers, R-La Center, said she once again expects to be elected to serve as Majority Whip in the state Senate.
Sen. Don Benton, R-Vancouver, was the majority caucus deputy leader during the 2014 session. On the other side of the aisle, Sen. Annette Cleveland, D-Vancouver, was the assistant floor leader.