Deputy sheriffs guild won't endorse in prosecutor's race
The Clark County Deputy Sheriff Guild will not endorse a county prosecutor candidate this election.
The choices are Clark County Prosecutor Tony Golik and Vancouver attorney Josephine Townsend.
During the 2010 election, the guild endorsed Golik. This year, however, interest was lackluster in the prosecutor race. Out of the guild's 100 members, only 34 turned out to vote.
"It's a two-part process," said Bob Mullikin, the guild's president. "First, we vote on whether to endorse. That didn't pass. Then, we decide whom to endorse."
The vote was tied on whether the guild should endorse a prosecutor candidate. Under the guild's bylaws, there must be a majority to issue an endorsement at all, Mullikan said.
When the vote to endorse fails, the guild is required to disregard the votes for whom to endorse. Mullikin said under the circumstances, it would be inappropriate to disclose which candidate received the most votes.
The prosecutor candidates offered their respective interpretations of the guild's decision not to publicly support either candidate.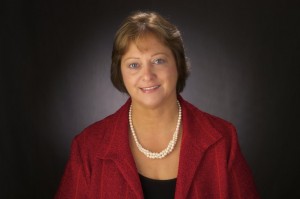 "This is important in the election because they overwhelmingly voted to support my opponent in the last election," Townsend wrote in an email to the Columbian. "They are not making that endorsement of him now. "
"As a challenger to the incumbent, you cannot expect folks who have to work day by day with the incumbent to step up against him, but the vote not to endorse rings loud and clear – they do not support him," Townsend said.
Golik said Townsend is reading too much into the decision, which involved only one-third of the guild's membership.
"Clearly, the fact that they decided not to weigh in does not mean they do not support me," Golik responded. "My relationship with sheriff's deputies, in general, is very good, and I work closely with them."
Clark County Sheriff Garry Lucas, at least three city police chiefs and a laundry list of others have endorsed Golik.
So far, Townsend is endorsed by the Clark County Republican Party and others.
Mullikin said he doesn't know what to make of the membership's vote.
"Such a small segment (of guild membership) even voted," Mullikin said. "That was what was disappointing to me. I thought it was odd."