Cantwell calls for new investment in oil train safety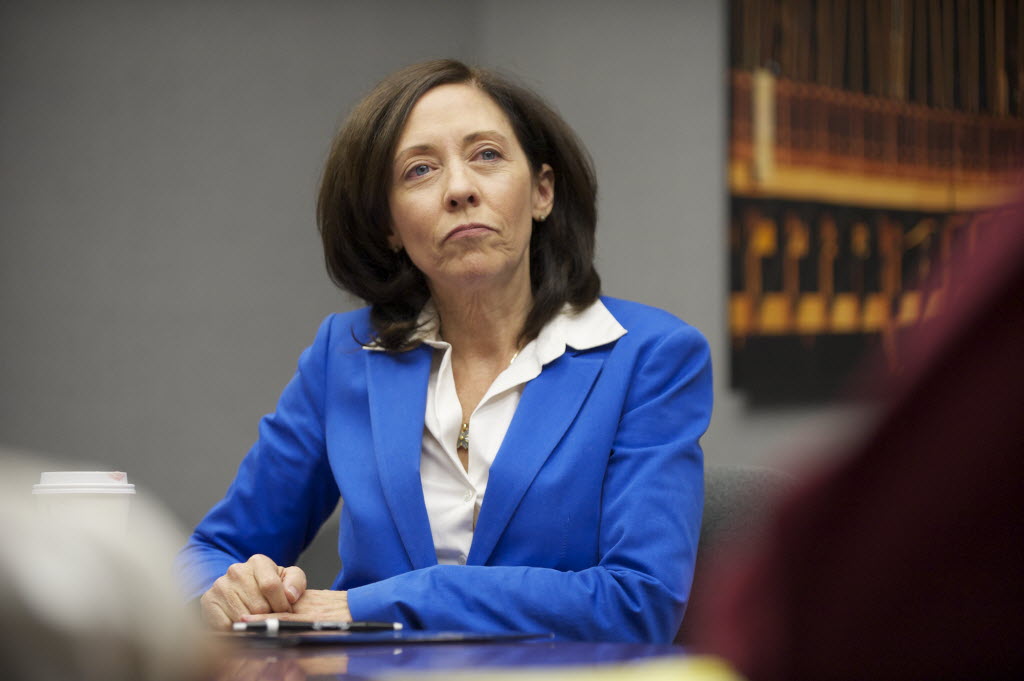 U.S. Sen. Maria Cantwell, D-Wash., on Friday led a group of senators in calling for increased federal spending to address the safety of transporting crude oil by rail, and boosting investment in inspections.
In a letter sent to the Senate Appropriations Committee, Cantwell and 15 other senators called for the establishment of a Safe Transportation of Energy Products Fund. Among the others who signed were Oregon Sens. Ron Wyden and Jeff Merkley, both Democrats.
The Senate Appropriations Committee is chaired by U.S. Sen. Patty Murray, D-Wash.
"The rail system in the United States has seen a 6,000 percent increase in crude oil on rail since 2007 driven in large part by remarkable increases in energy development from the Bakken Formation in North Dakota and Montana," the letter read. "In light of several tragic accidents involving crude-by-rail trains — including the most recent derailment and explosion of tanker cars carrying crude oil near Casselton, North Dakota — communities stretching across our country from the Midwest to coastal ports and refineries are rightly concerned about the safe movement of these combustible products."
Concerns about oil train safety are familiar to Vancouver by now. It's here that Tesoro Corp. and Savage Companies have proposed building an oil terminal capable of handling as much as 380,000 barrels of crude per day. The facility would be located at the Port of Vancouver, acting as a transfer point for oil arriving by rail, then leaving by water.
President Barack Obama's proposed 2015 budget includes a Safe Transportation of Energy Products Fund. More than 800,000 barrels of crude per day are moving across U.S. railroads now, with that number expected to grow, according to Cantwell's office.
The group of senators also pledged to pursue full authorization of the new fund when Congress reauthorizes rail programs later this year.
"Americans need to have confidence that transport safety issues are being addressed comprehensively," the letter read.