Pike, Vick see first bills clear House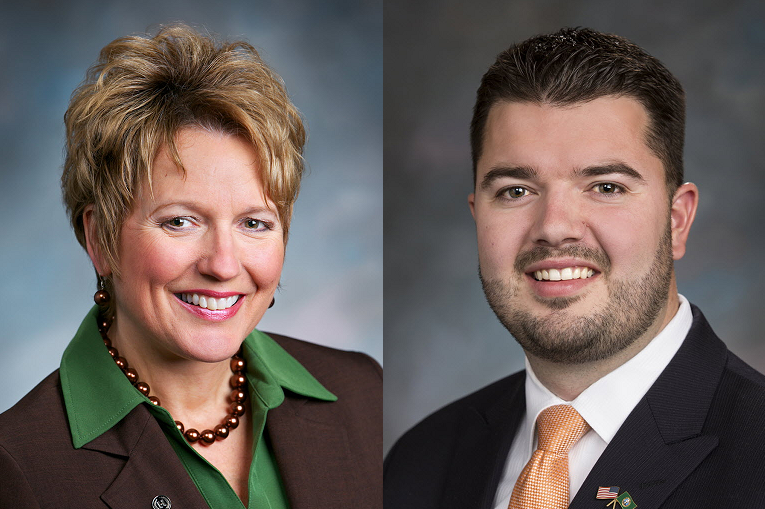 This week marked a milestone for state Reps. Liz Pike, R-Camas, and Brandon Vick, R-Vancouver. The two lawmakers each saw their first bill pass the House — and both without a single dissenting vote.
On Wednesday, the House approved House Bill 2296. That's Pike's bill allowing duplicate signatures on local petitions to be counted once, rather than thrown out entirely. The bill updates a state law that landed a local light rail petition in court last year.
The next day, House Bill 2099 also sailed through the chamber. The bill introduced by Vick would extend the expiration date on a requirement that timber purchase data be reported to the state Department of Revenue. That rule is set to expire later this year; Vick's bill would extend it to 2018. The idea is to make taxation more consistent and predictable for those in the forestry industry.
Pike's bill passed by a unanimous 98-0 vote. Vick's bill passed 97-0, with one member excused.
"I am glad that my first bill to pass the House is a bill that will make it easier for landowners of all sizes to be successful," Vick said in a released statement. "I hope the Senate is willing to pass this helpful legislation and that the bill becomes law in Washington."
Lawmakers also congratulated Pike on her first bill to clear the full House.
Both Pike and Vick are serving their first full term in the legislature.