Interfaith group hosting gun-control themed marathon next month in Olympia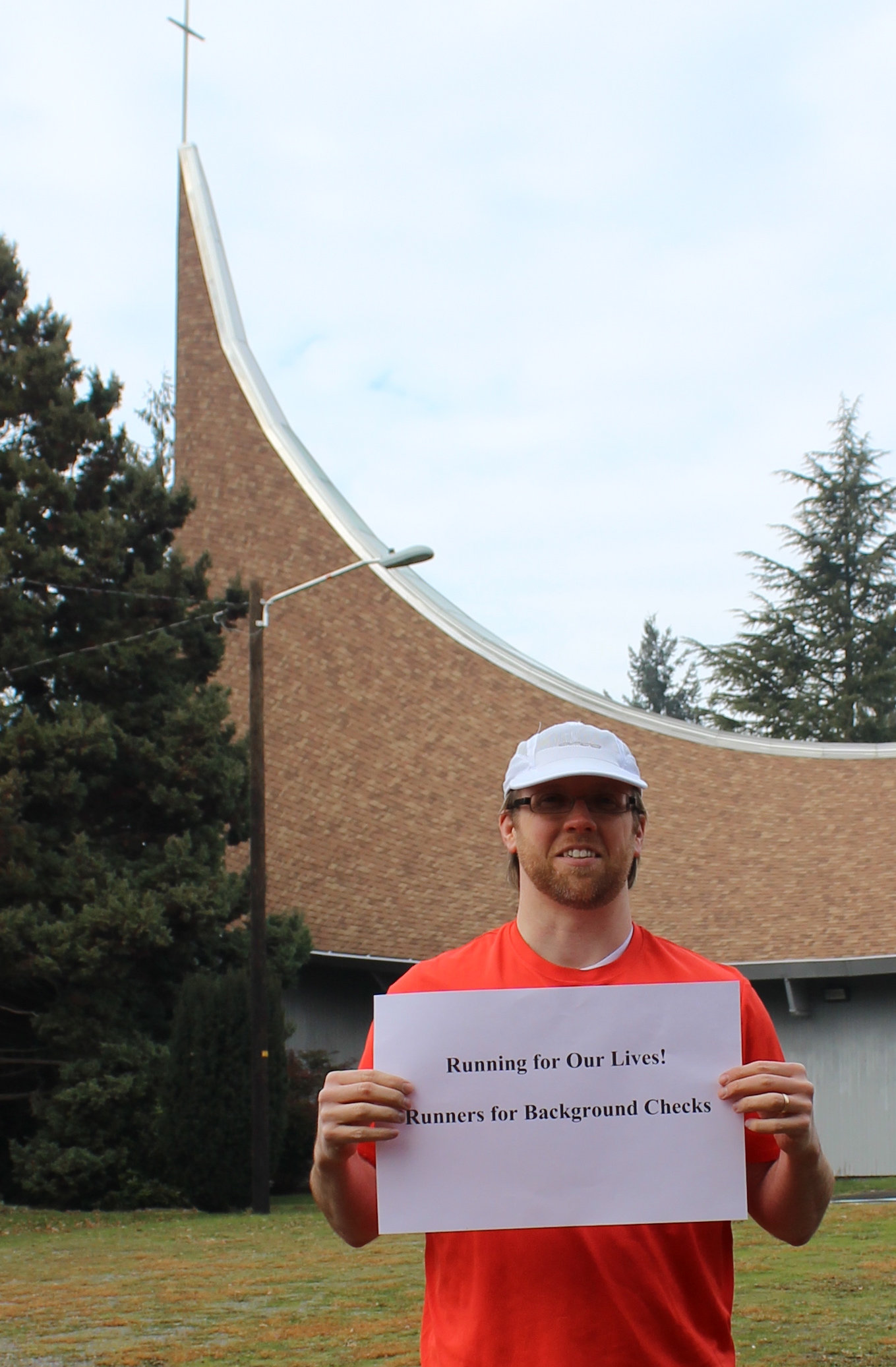 The Faith Action Network, the same group that marched from Vancouver to Olympia last year in support of same-sex marriage, will host a "Running for Our Lives" marathon in Olympia Jan. 30 to support universal background checks on gun sales.
The marathon will take runners on a tour of religious meeting spaces in Olympia, Lacey and Tumwater. It will end on the steps of the state legislative building. For those who can't run a whole marathon, the event includes a half marathon, a 10-kilometer run, and a 5-kilometer run or walk.
"This event is a terrific way for runners and walkers of faith to show that they are willing to go the extra mile for background checks," said the Rev. Brooks Berndt, of the First Congregational Church of Christ in Vancouver.
Last year, leaders in the Democratic-controlled state House pushed for a bill that would require background checks for all gun sales in Washington. In the end, House leaders failed to muster enough support for the proposal.
The Jan. 30 event "is non-competitive and runners will not be timed," according to the event's website. The Faith Action Network is a statewide organization made up of people of different spiritual beliefs.
"In the sacred scriptures of Judaism and Christianity, the act of running symbolizes the endurance and stamina that comes with faith," according to a statement by the group. Those interested in participating in the event can register on the group's website.
For the past few years, the organization has traveled to Olympia, and the group's advocacy touches on a range of topics. During the 2013 legislative session, the Faith Action Network joined state lawmakers for a 24-hour fast that called attention to childhood hunger.
The 60-day 2014 legislative session starts Jan. 13.