Vancouver ranks above average on LGBT equality, but falls behind other Washington cities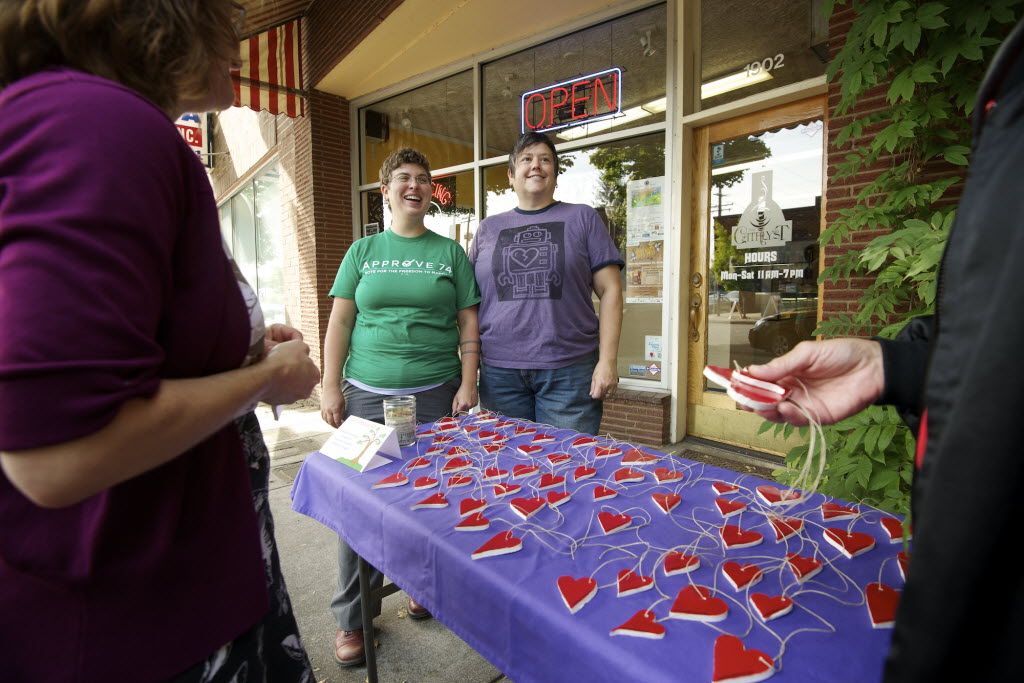 The city of Vancouver scored a 66 out of 100 on lesbian, gay, bisexual and transgender (LGBT) equality in a report released this week by the Human Rights Campaign. The group rated 291 U.S. cities based on 47 criteria, including nondiscrimination laws, a city's employment and contracting policies, city services, and how law enforcement officials treat hate crimes.
The organization gave Seattle a perfect score of 100, Olympia 67 points, Spokane 71 points, Tacoma 90 points and Vashon 95 points. The average score given to cities throughout the U.S. is 57.
According to the report, Vancouver and the six other cities rated in Washington got perfect scores on nondiscrimination laws and relationship recognition. Same-sex marriage is legal in Washington state. In 2012, state lawmakers approved same-sex marriage, and voters upheld their decision that November.
Vancouver scored lowest on city polices related to LGBT employees and the how involved community leaders are with the LGBT community.
The Human Rights Campaign is located in Washington, D.C., and advocates for LGBT rights. You can read the group's entire report here.