75 Washington legislators to Oregon's governor: We support the Columbia River Crossing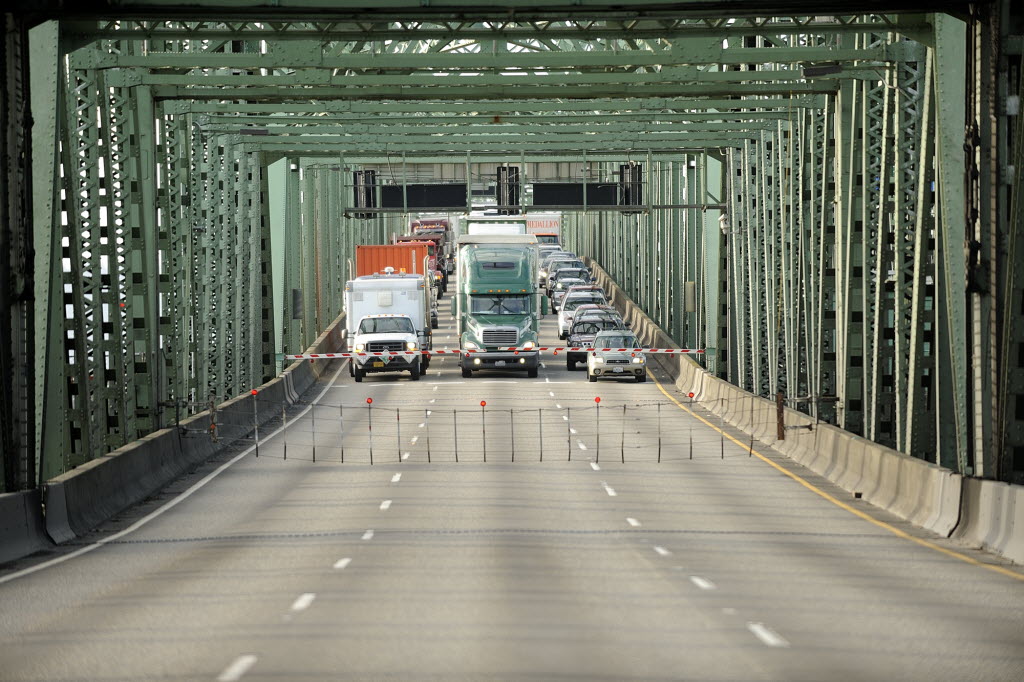 State Sen. Annette Cleveland, D-Vancouver, and 74 other Washington legislators showed their support this week for a revived Columbia River Crossing project.
In a letter to Oregon Gov. John Kitzhaber, Cleveland thanked the governor for his continued support of the CRC. Kitzhaber is considering whether to call Oregon state lawmakers back to Salem for a special session to approve money for the Interstate-5 bridge replacement project.
"The option you and your legislative leadership are considering, which takes into account current fiscal realities and the years of technical work, permits and financial investments, could get the bridge and light rail built on budget and on schedule," Cleveland wrote in the letter. Seventy-four other representatives and senators from the Democratic Party signed it.
Although Washington state lawmakers didn't commit money to the CRC this year, prompting Oregon and Washington governors to declare the Interstate 5 Bridge replacement project dead, CRC supporters are pushing a new scaled-back plan that has Oregon taking the lead.
The revised Oregon-led plan would still build a new Interstate 5 Bridge over the Columbia with light rail and tolls, but would not immediately include any freeway work north of state Highway 14. The revised CRC would cost an estimated $2.7 billion.
Several leaders from Oregon say they want to see more of a commitment from Washington state before they agree to a special session, and Oregon Senate President Peter Courtney, D-Salem, suggested this week that Oregon lawmakers wait until early next year to discuss the CRC.
If Oregon legislators wait until next year's regular legislative session to take up the issue, however, it will delay the CRC's construction start date, CRC spokeswoman Mandy Putney said, and that would increase project costs.
Cleveland said the letter she sent to Kitzhaber "illustrates the magnitude of support from across the state that this decade-long project has in our Legislature. Replacing the CRC should be an economic and public safety priority and is one that we hope Oregon will sincerely consider moving forward with."