Enthusiastic anti-tax speaker at transportation forum is activist who works for Benton at the county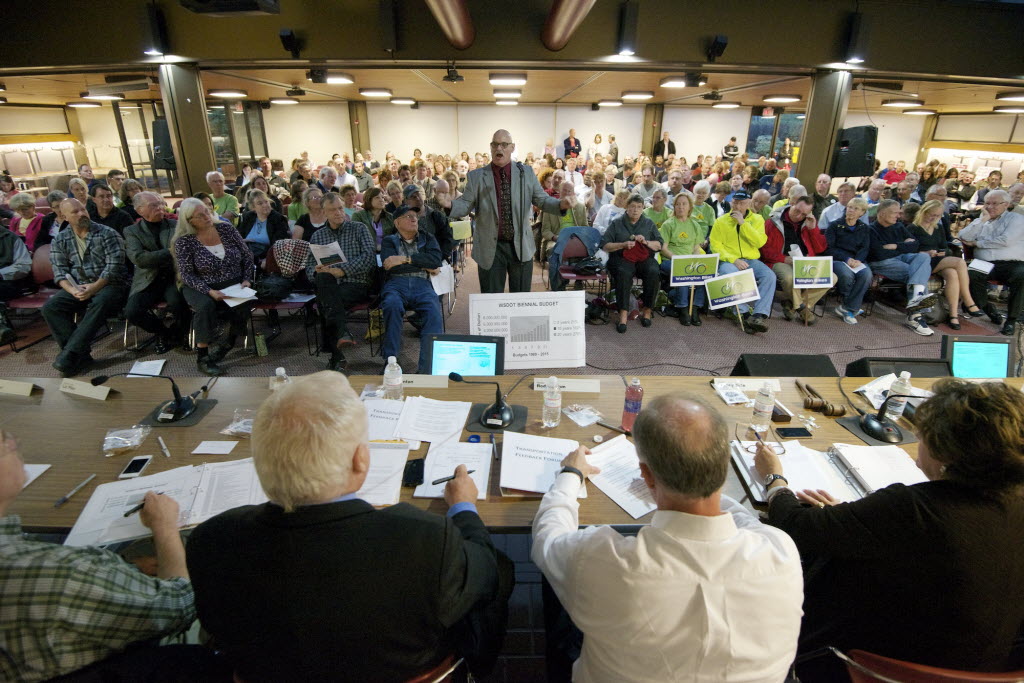 Prominently quoting Chris Clifford in an article about Monday evening's transportation forum in Vancouver caught the attention of some Columbian readers, who quickly pointed out that Clifford isn't your typical Clark County citizen.
Clifford, new to Vancouver, has made a name for himself up north as a citizen activist who worked for state Sen. Pam Roach, R-Auburn, ran for public office multiple times, and led an unsuccessful effort to recall a Port of Seattle commissioner. The 52-year-old previously lived in Renton and worked as a teacher at Orting High School. He also owned Jerseys All American Sports Bar in downtown Seattle.
Now Clifford lives in Vancouver, according to voter registration records, which show he signed up to vote in Clark County on Sept. 4. His new job? He's a clean-water program coordinator in Clark County's Environmental Services department, which has been led by state Sen. Don Benton, R-Vancouver, since May.
Clifford made waves at Monday night's meeting when he stood before a panel of state lawmakers, including Benton, and spoke boisterously against tax increases and the Washington State Department of Transportation's spending habits.
"They don't have a money problem, they have a spending problem," he said of WSDOT, prompting cheers from the audience.
Yes, it looks like there's a new conservative activist in town.
Much has been written about Clifford by Puget Sound media. He made headlines in 1993 for filing a lawsuit to stop a Boeing expansion in Renton. He also sued the city of Seattle and some of the city's police officials for closing his sports bar.