Stonier talks CRC at town hall, says feds should pay for a new bridge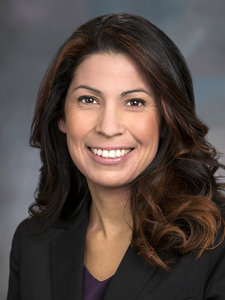 State Rep. Monica Stonier, D-Vancouver, said during a town hall meeting on Tuesday that even though she voted against a transportation package that would have helped pay for the Columbia River Crossing project, that doesn't mean she opposed the I-5 Bridge replacement.
Stonier is the only legislator from Clark County who declined to take a clear stance on the controversial project. She voted against a $10 billion transportation package that would have raised gas taxes by 10.5 cents and committed $450 million toward the CRC.
"I feel like I should just share with you my view and why I did what I did in the Legislature," Stonier told the crowd. She said she voted against the package because she promised voters during her campaign that she would not raise taxes.
"Does that mean I didn't want the bridge? Absolutely not," she said. "The bridge would have brought jobs (and) stimulated our economy.  Whether or not you want light rail, or don't want light rail on it, the problem was that the economic flow and commercial flow through I-5 stops in Clark County every day for hours, and that's only going to get worse every year."
Stonier continued: "People act like our opinions are in silos around this issue," but she said her constituents don't want new taxes and many of them also want a new bridge.
"I will also say… It's an interstate project," Stonier said. "The federal government has just as much at stake as we do locally. They should pay for it."
That could be a challenge for the feds. U.S. Sen. Patty Murray recently pointed out that federal gas tax revenue is declining as people shift to fuel-efficient vehicles, and much of the nation's transportation infrastructure is aging. That leaves many communities across the U.S. all fighting for a shrinking pot of federal transportation money.
The plan for the CRC was that Washington and Oregon would pay a combined $900 million, the federal government would pay about $1.2 billion, and tolling would cover the rest.