Home for the Holiday-Lacey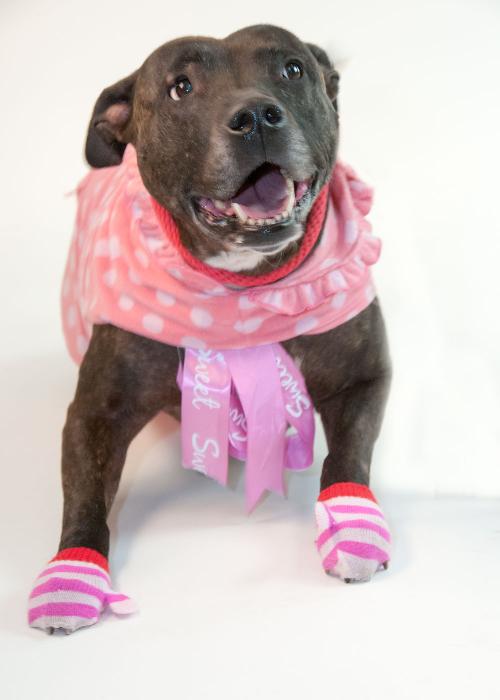 A home before Christmas, that's all that I want. I'm sitting here waiting for someone to love. As I watch people pass me by, looking for a best friend, wondering why they won't take me in. I've been here the longest. All my friends now have homes. My name is Lacey. Please take me home.
I promise I won't be a bother. I'm a very good girl. The shelter is not where I started in this world. I once had a family I loved so much, but they left me here and I miss them a bunch. I'm getting older as I sit and wait, hoping to love someone any day. So if you are looking for a new girl to call all your own, please have a heart and take me home. The puppies, kittens and all of my friends are leaving here daily as I watch from my pen. It's cold and it's lonely. I sit and I wait, hoping someone will save me today. I wait at the shelter for my new best friend. Will somebody see me and give me a chance? Christmas is almost here, all I want is a home this year.
Lacey is at the SW Washington shelter. She is a senior pit-bull, is very friendly and has been at the shelter for the longest. The staff loves her, but she really needs a home, The shelter is not a place for her to live out her remaining years. Her fee is only $25 dollars. I would love to see her find a home for Christmas. I wrote a story on her, and she is still waiting for a human to love. Please consider giving her a home. Thanks and Merry Christmas.