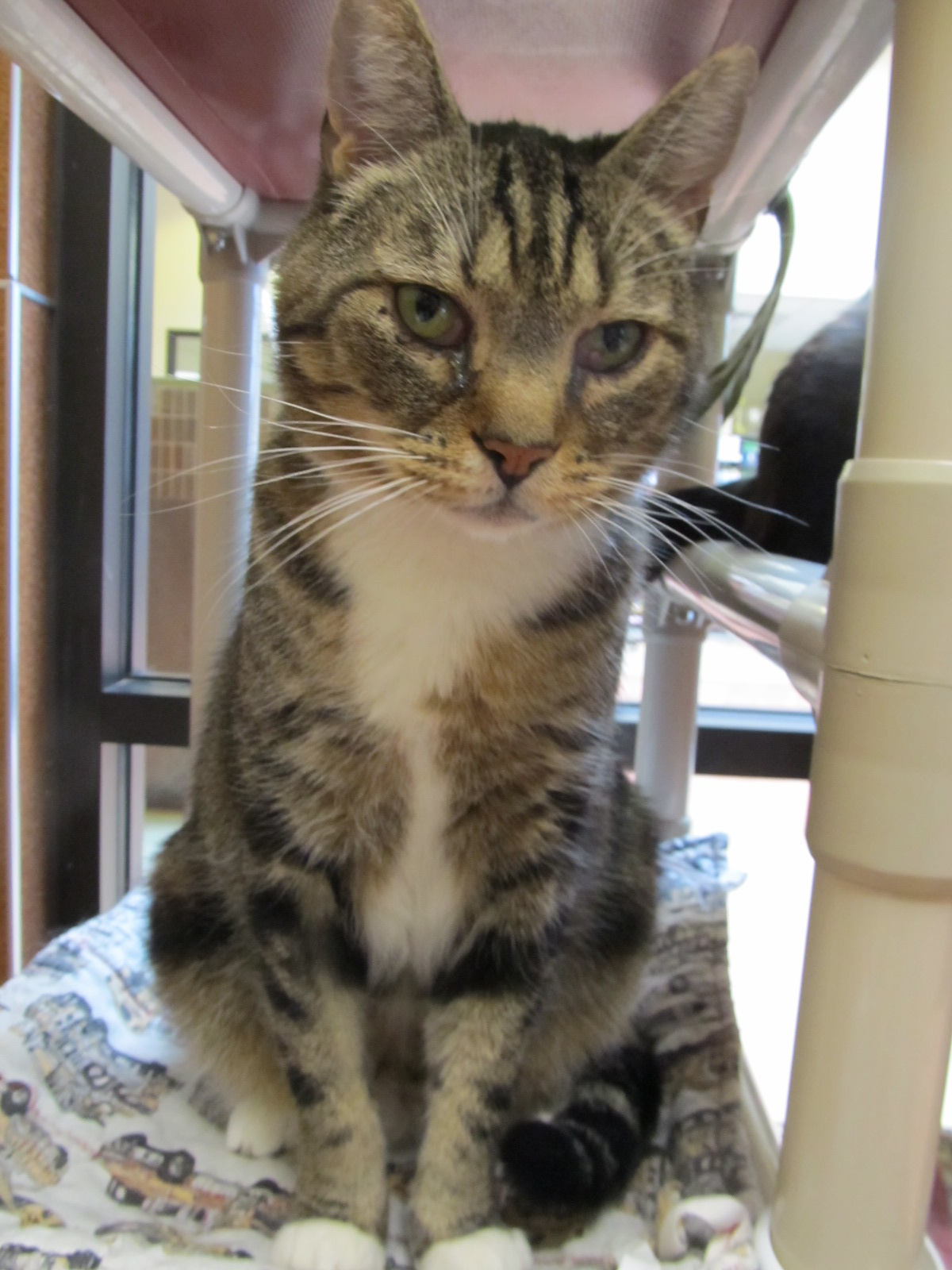 You all know Band-Aids help to heal wounds. Well, so will this little fur-ball. He has been a long time resident at the Humane Society for Southwest Washington. He is a great cat and loves attention. He is in need of a cat lover to cuddle with. You can rescue this cat today.
Band-Aid has a heart murmur, which has to be monitored. But may not affect his life at all. A lot of animals have murmurs and live normal lives. He just recently had a tooth fractured but he had dental work done and his teeth are all fine now. He is fixed and house trained.
He was brought in as a stray and never claimed. He must have had a family once as he seems very friendly. He likes kids and other cats as far as we can tell. He is about 5 years old and is tabby colored with short hair.
Band-Aid loves being a cat. He lays around waiting for someone to come adopt him. He likes to play and has several roommates who also are looking to be adopted. He will put a smile on someones face if given the opportunity. Ask for him today and the Human Society for Southwest Washington.