Lacey Wants A Home-Rescue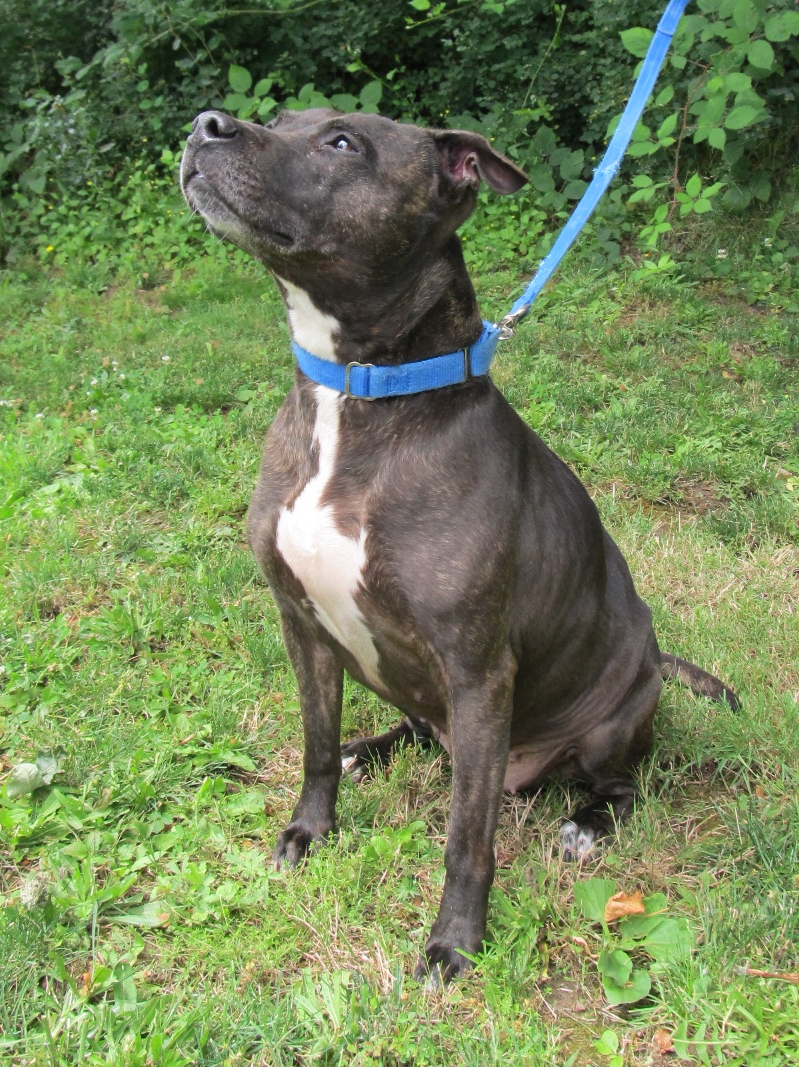 Lacey is an American Pit Bull Terrier whose owners could no longer care for her. She once was a companion and is wondering why she ended up at the shelter. She looks tough but is really a sweetheart. Lacey is a smart girl, knows basic obedience. She loves to give out kisses. She is a bit older so she keeps getting passed up, even though she has many more years of love to give. Her adoption fee is only $25.00. She sits waiting patiently at the Southwest Washington Humane Society for some one to give her a home.
Lacey will need a house with a fenced yard. While in the shelter she has met many new playmates. Seems to like male dogs fine, but may need to meet any potential new doggy friends to make sure they get along. Children also should set up a meeting with her to see how well she behaves with them. She has been a family dog so we don't think this will be an issue.
She has been enduring a long stay at the Southwest Washington Humane Society shelter and just needs someone to see her true beauty. Lacey has a wonderful disposition and just wants a person who see's her for what she truly is a lover.
Lacey hopes she can be a much loved family dog again. She is looking to give love to anyone willing to adopt her. Lacey just needs you. Will you be her forever family? For info, contact the Southwest Washington Humane Society.