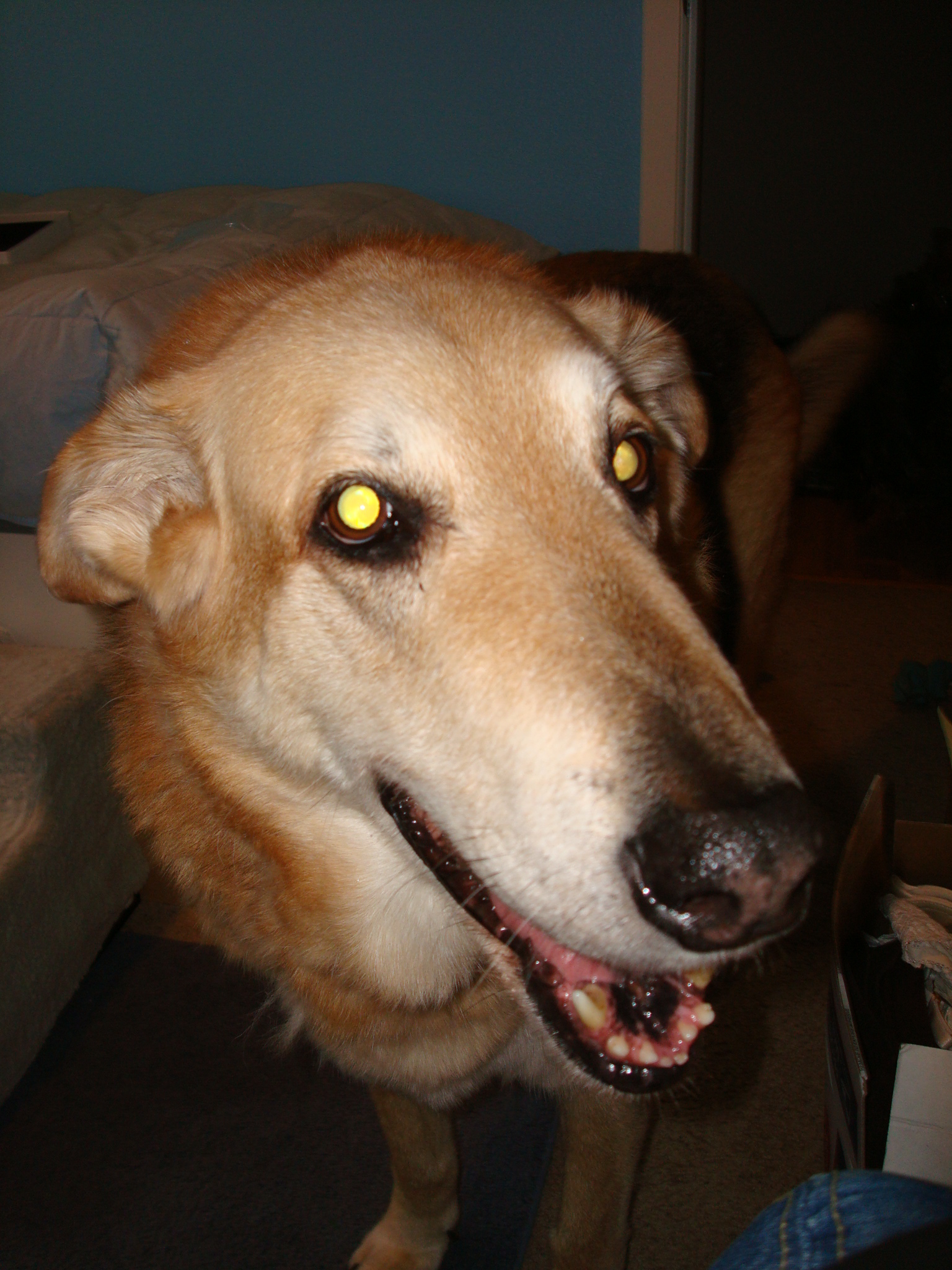 This week the temperatures are going to be hot, hot, hot. It is very important that pets have water and shade or be kept indoors with air condition. If you have to exercise your dog, go out first thing in the morning or in the evening after 7 p.m. Dogs don't sweat; they cool off by panting. Some breeds suffer more than others. Dogs with short snouts, thick coats and obese dogs can suffer more in the heat.
Keep dogs out of cars on hot days. It takes five minutes for the heat to rise in a sitting car. Even with the windows down, the car interior can reach over 150 degrees. Do not leave a pet in the car while you run errands. Keep them at home on days like these.
Also hot pavement can burn pads, sometimes severely. If you have to walk your pet, keep them off blacktop, cement and sand. Grass is the best for them to walk on. Take your shoes off and stand on the ground your dog walks on. If you can't stand the heat more than a few minutes, your dog shouldn't have to either. It is torture on them to walk on hot surfaces. Pads can be burnt so badly that they fall off. So always check the surface before you take them on it.
Heat stroke in a dog can be serious. It can come on suddenly, escalating the need for emergency action. Here are some symptoms: Increased heart rate, extreme thirst, fatigue, vomiting, disorientation, thick saliva, difficulty breathing and high temperature. Your pet may have pale gums and a bright red tongue and skin on back of neck many not snap back when pinched. They also have unusual breathing and could act like they are gasping for air. Be careful as they can collapse and go into a coma.
If your pet is overheated, immediately take them to shade or indoors to a cool room. Even lay them on a tile floor. Removing the heat source is an important immediate response. Do your best to cool the dog down quickly. If you can, wet your dog down with a hose or in a bathtub of cool water. Make sure not to use ice water as this can close the skin's vessels and pores which can cause shock or hypothermia.
If you can, get a rectal temperature. Heat stroke temperature is 103 or above. Normal dog temperature is about 100 to 102 . If your dog's temperature is above this, heat stroke is likely. As soon as temperature is down, seek a vet.
Have your vet or an emergency clinic on call while you cool your dog. As your dog comes around, try to give them water or an electrolyte solution. Even a dog that looks and acts normal afterward can have internal damage, so seeking a vet and tests may be warranted. It's best to get them checked out just in case.
Also it is equally important for you to stay calm. Your dog can sense panic, and that may exacerbate the situation. Remain calm, work to restore  normal temperature and make arrangements to get them to the vet. Staying focused can insure the chance of your dog's survival on these dog-gone hot days.