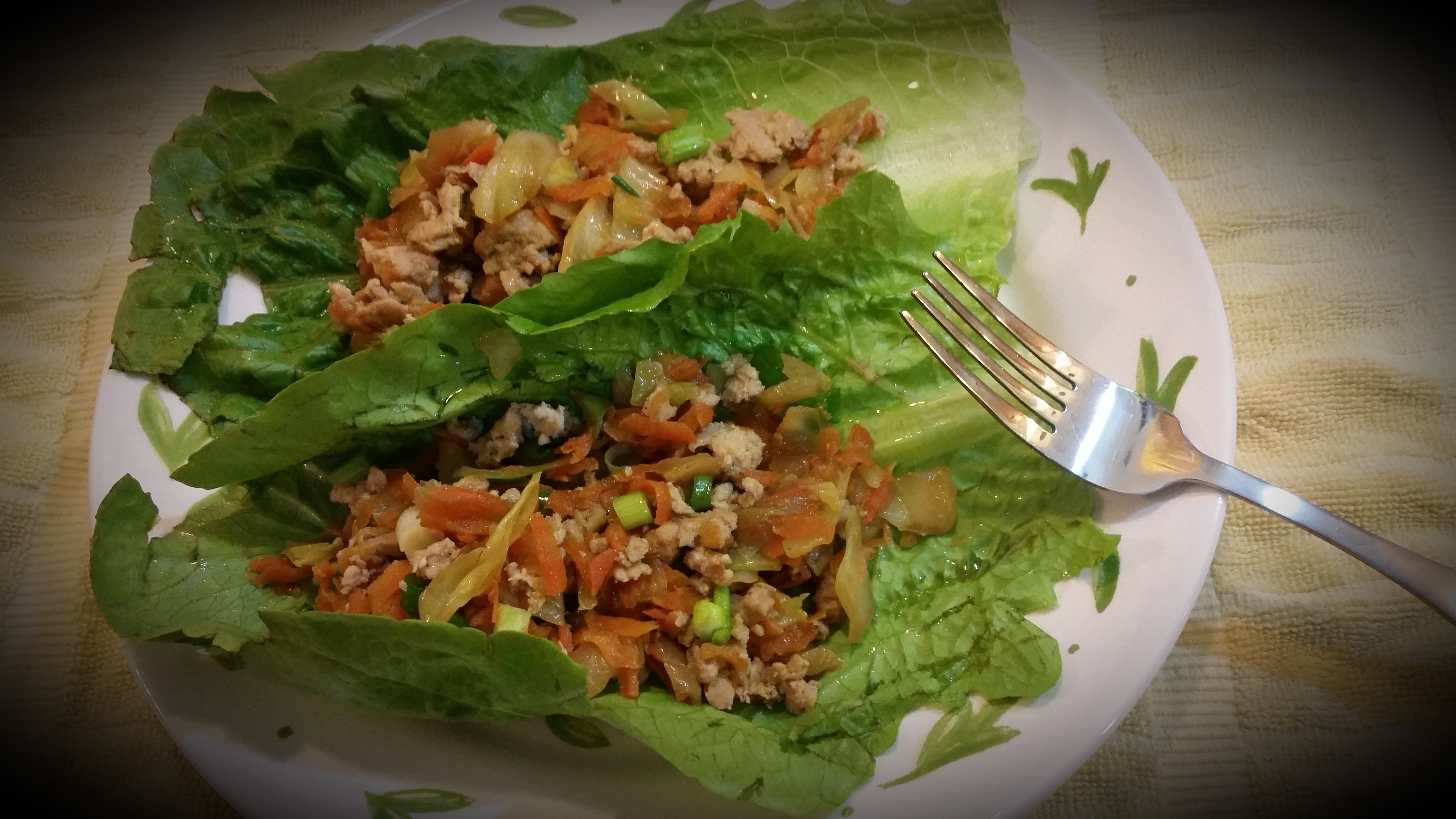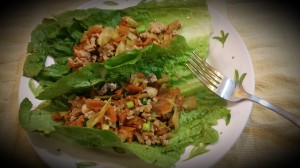 This one was a total winner in the house tonight, it was actually Little Sis's bedtime snack! Naturally I was excited to share it with you all. Inspired by this recipe I decided to put my own spin on it. All I needed were the coconut aminos that my dear coworker Dawn picked up for me yesterday and I was off! A word about coconut aminos, in the paleo world it's a great soy sauce alternative but it reminds me more of a teriyaki sauce than a soy sauce. So I confess I did an un-paleo thing and added a dash or two of soy sauce because sorry I needed that Panda Express flavor. Call me weak, I can take it.
This is supposed to taste like the inside of an egg roll and I went one step further and turned it into lettuce wraps. One of my favorite things on this earth are the chicken lettuce wraps from P.F. Changs so I wanted to create something kind of like that.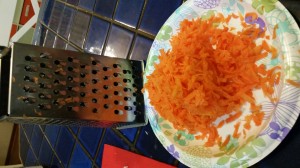 I have to admit I couldn't find any pre-shredded carrots at the store so I slaved over a hot grater for you friends (it was literally hot I had to pull the grater out of the dishwasher before it was done drying).
I added a bit of grater ginger which you can find at the store in a neat-o little tube for extra yumminess. Next time I think a little chopped celery and water-chestnuts would be over the top delish. Now turn off your computer and go enjoy the tastyness!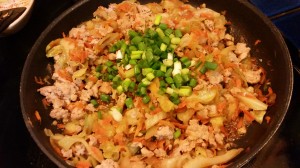 Egg Un-Rolled Lettuce Wraps
Ingredients:
1 lb. ground chicken (turkey would also work well)
1-2 Tbsp. sesame oil
½ head cabbage shredded or chopped
1 small onion diced
1 cup shredded carrots
Salt and garlic powder to taste
1 tsp. grated ginger
1 Tbsp. coconut aminos
Dash of soy sauce (if you're not going strictly paleo here)
½ cup chopped green onion (if you're feeling fancy call 'em scallions)
Romaine lettuce leaves
Directions:
Cook the ground chicken in the sesame oil over medium high heat until cooked through. Set chicken aside. Add onion, cabbage and carrots to the same pan (should be enough oil left in pan to cook veggies but add a little more if you think it needs it). I added a little water and a lid to the pan to help the veggies wilt. When cabbage is tender, add back chicken along with spices, coconut aminos, and soy sauce (if using). Mix well and add green onions just before serving in lettuce leaves. Enjoy!