Inspiration Plantation Farm Store & Kitchen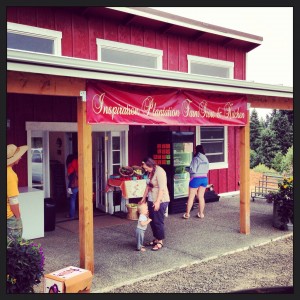 Super excited for our farm friends, Matt & Jen, out at Inspiration Plantation!! Congrats on opening the new Farm Store & Kitchen!!
You'll find freezers full of Inspiration Plantations grass-fed & pasture raised meats, lot's & lot's o' eggs (soy-free fed), baskets full of GMO-free produce and shelves lined w/ canning supplies, dried goods and darling kitchenware & artwork.
Hours of operation:
Thursdays, 3-6pm
Fridays & Saturdays, 9-noon.
Check 'em out:
24311 NW 24th Ave. Ridgefield, WA 98642