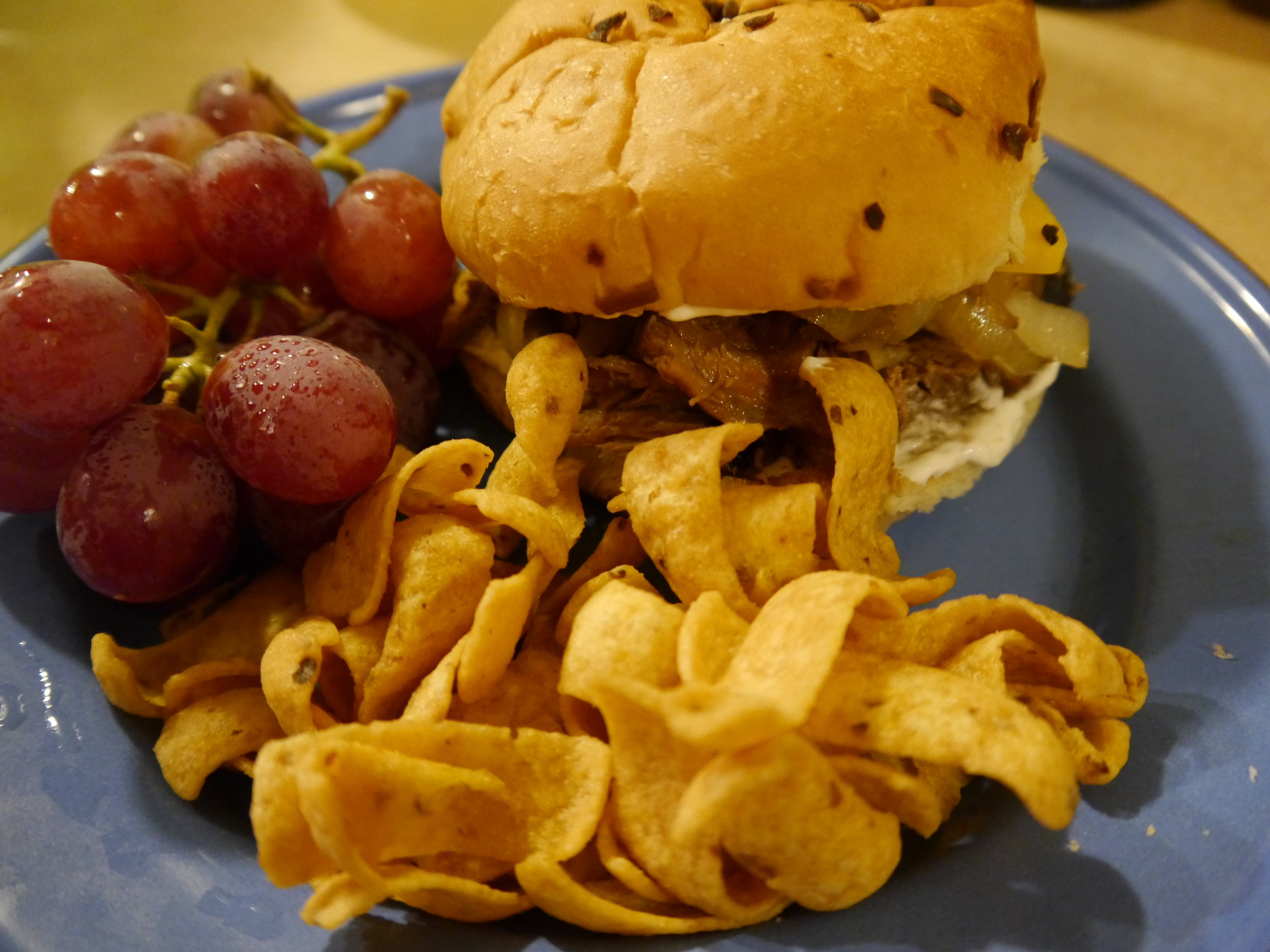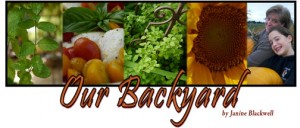 Growing up there were some foods that I loved and could not wait for my mom to make, like meat loaf, ham and navy bean soup and pot roast – all very down to earth, home-style and what my daughter would call old-fashioned cooking. I can no more get her to eat these things than I can get our cat to sit on command. So, what do I do with all of the "old fashioned" cuts of meat that come when one has their own beef butchered?
Pot Roast Burgers! These are- hands down- the best burgers EVER! They are super easy and my daughter LOVES them!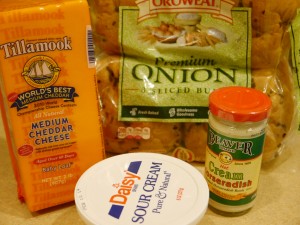 Ingredients
Pot Roast
Onion Buns
Tillamook Cheddar Cheese
Yellow Onion (do not use sweet onions!)
Horsey Sauce
Sour Cream
Mayonnaise
Cream Style Horseradish
Dijon Mustard
Fresh Pressed Garlic (I leave this out…)
S/P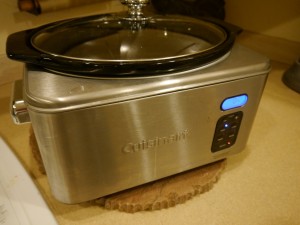 Frozen pot roast goes into the slow cooker at 7am- cooks on high until 6pm. I salt and pepper a little bit, but do not add anything else. I just let it cook.
Slice up and sauté as much onion as you want for the burger- we like sautéed onions so we do at least half the onion. These need to be caramelized- this takes at least 15 minutes- don't cook on too high of heat and watch them so they don't burn.
When I am ready to make the burgers, I lift out the chunks of meat and place in a shallow bowl where I shred it up a little bit. Then I spoon most of juice onto it and let it soak back up into the meat while I am fixing the rest of the ingredients.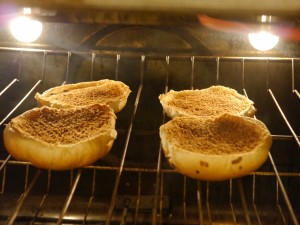 Toast the buns under the broiler.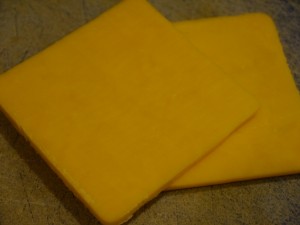 Cut a slice of cheese for each burger.
Mix up the sauce: ½ C mayo, ½ C sour cream, 2 TBS creamy horseradish, 2 TBS Dijon and S/P to taste.
Assemble the burger: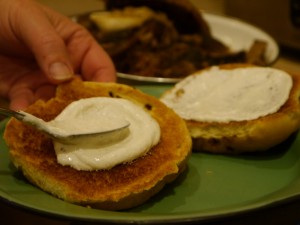 Spread horsey sauce on both sides of the toasted bun.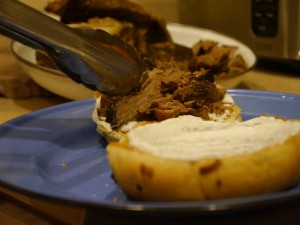 Add the meat (but not too much juice- you don't want your burger to mush!)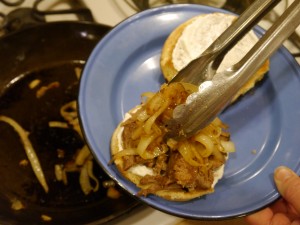 Add the onions and finish with the cheese.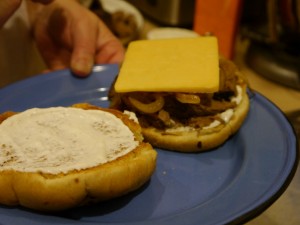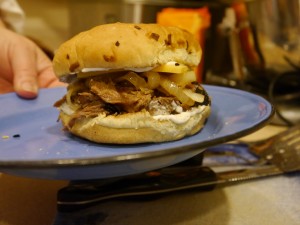 Best burgers EVER!