About this blog
A group blog featuring food and recipes by local cooks, as well as some of their perspectives on the local food scene.
spot prawns n' Cal on sji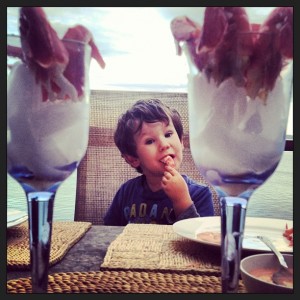 Ol' Mick
I'm an old guy, been eating all my life. And I've been blessed with marrying a really good cook (she's an actual prize-winner) who still looks much better than do I. Two daughters, both in the food business (one in PR, the other in sales), and both married guys, who also like to cook. Consequently our family gatherings sometimes resemble a raucous cut-throat foodie TV contest on a cooking channel.
---