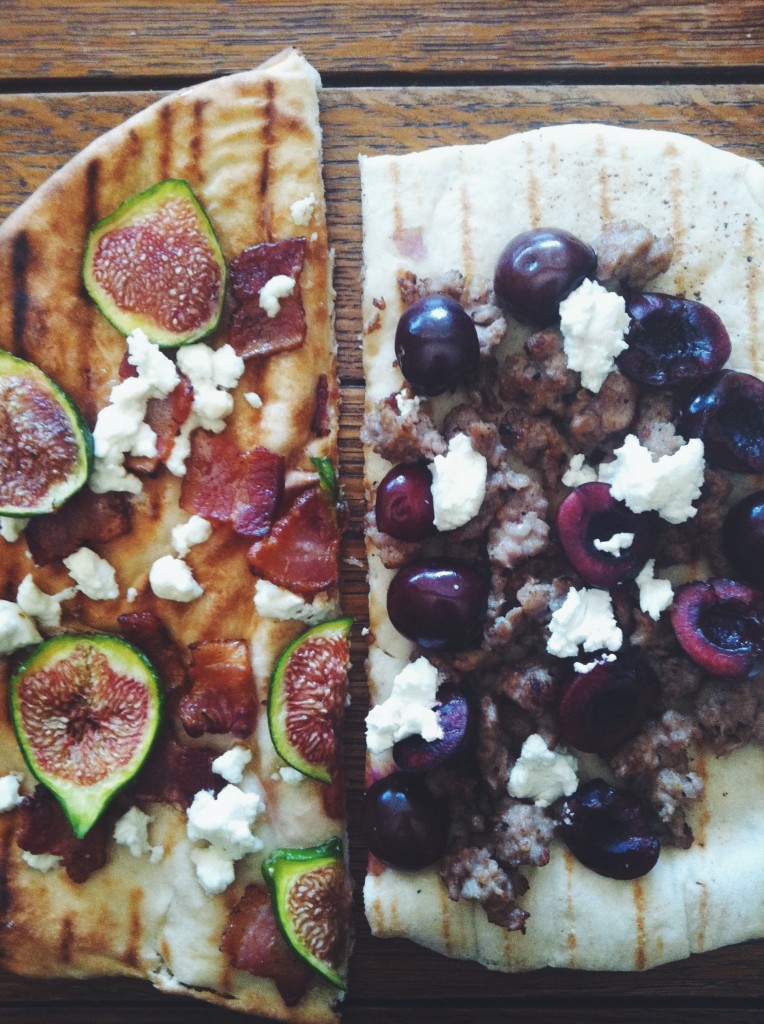 Have you ever grilled your pizza right on the barbeque? I'm not talking about using a pizza stone. I mean, literally, right on the grill. It is awesome and I am obsessed. Don't worry, I was a little worried as well. I honestly thought the dough would just slid right through. But it doesn't, at all. It takes about 10 minutes to cook and the outcome is unbelievable. The crust has the right amount of crisp while still being light and airy.
I urge you, give it a try. And while you are at it, get creative with your toppings. With all of the wonderful fresh and local fruits and vegetables in season right now, make sure to toss those on your pizza with a little sauce, and some cheese. Now that is dinner!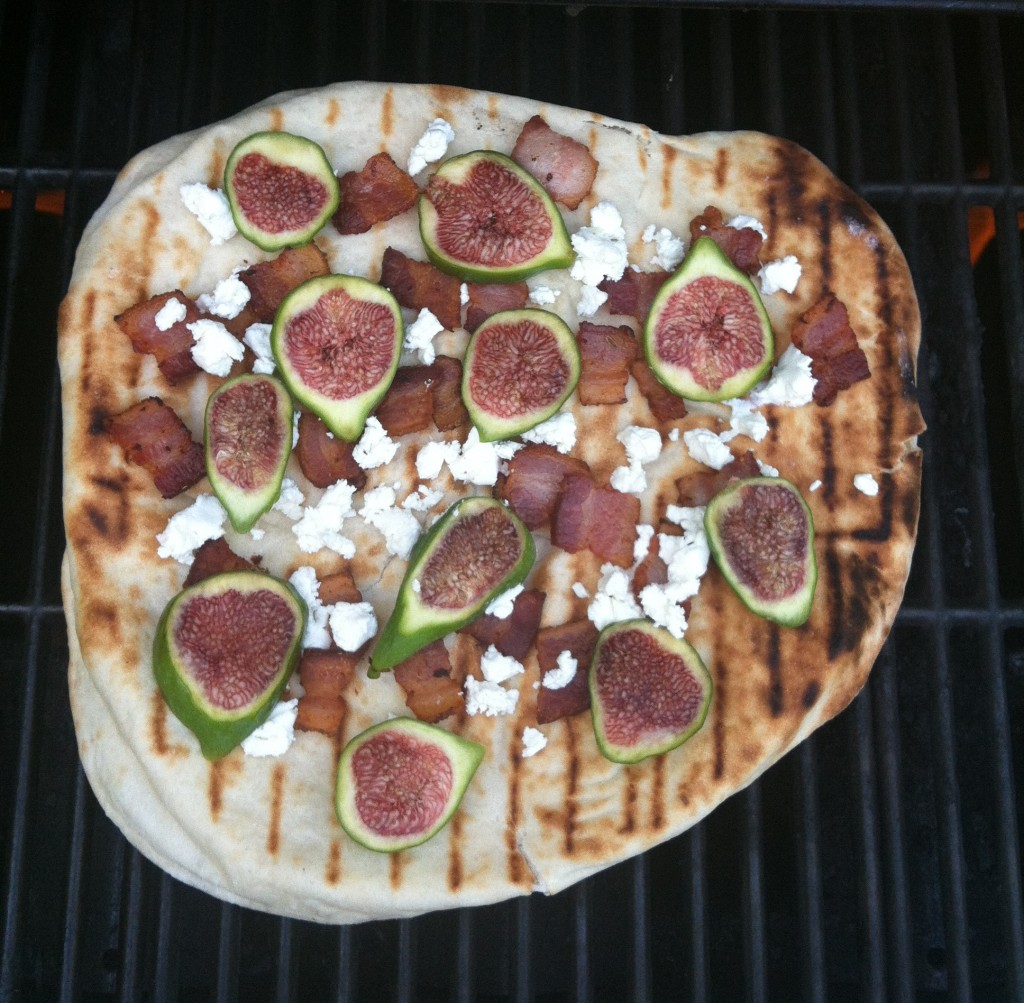 For another great options, check out my breakfast pizza: zucchini butter, fresh mozzarella, tomatoes and eggs.
Use your favorite pizza dough recipe. I love using this one, it is easy, fast, and always good. As mentioned above, get creative with your toppings. One of our favorite pizza's is: figs, bacon, goat cheese, sea salt and honey. My other favorite is: sausage, cherries, goat cheese and thyme. My husband prefers: green olives and goat cheese or bacon, kale, and mozzarella. What are your favorite toppings?
1 pizza dough
fresh tomato sauce
handful of cheese
toppings!
Heat up barbeque to high. Take a paper towel and pour a few tablespoons of olive oil onto it. Using tongs, rub the grates with the greased paper towel.
Using a cutting board, un-rimmed cookie sheet, or pizza stone, liberally sprinkle with flour or corn flour. Place rolled out pizza dough on floured surface. Using a large spatula, carefully slide dough onto hot oiled grates. (honestly, this is way easier than it sounds, I did 3 in a row with zero problems) Close the lid and cook for 2-3 minutes until golden brown. Carefully flip the pizza dough over and place toppings on pizza (or, remove pizza, and place toppings on like I did and place back on grates). At this point lower your heat to low. Once the pizza has all the toppings on and is back on the grates, close the lid and continue to cook for another 3-6 minutes. Remove once bottom is golden, cheese is melted, and toppings are cooked.
Let cool, slice, enjoy!