Meet Local Singer/Songwriter Jeffrey Graham
Clark County is home to very talented young artists, and singer Jeffrey Graham is one example.  Graham attended the Vancouver School of Arts and Academics, including two years of choir. He also took a few years of piano lessons, and then self-taught guitar. With the goal of making a career in music as a performer, songwriter, or sound engineer, he has a clear vision.
Graham plays gigs all around Vancouver. See him at Woody's Tacos, on Evergreen and Columbia Street, tomorrow, Friday, Nov. 13th from 5-9pm, or next week on Thursday, Nov. 19th from 5-7pm at North Bank Artists Gallery at 1005 Main Street.
Go to Youtube to see him perform. My favorite of this collection is an excellent rendition of the Petty tune "Free Fallin'". Or check out his site at jeffreygrahammusic.com.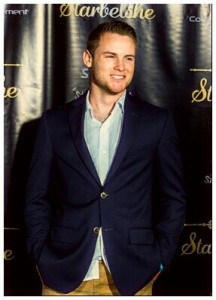 Photo used with permission of Jeffrey Graham.