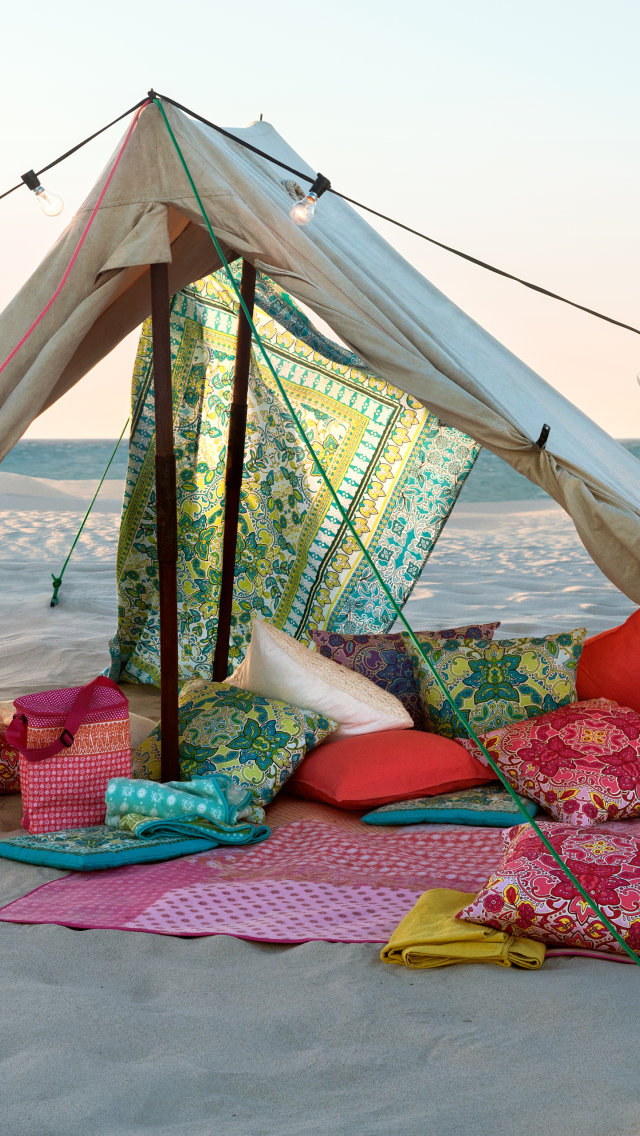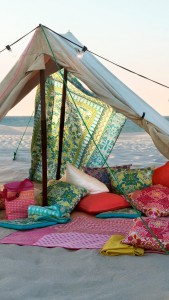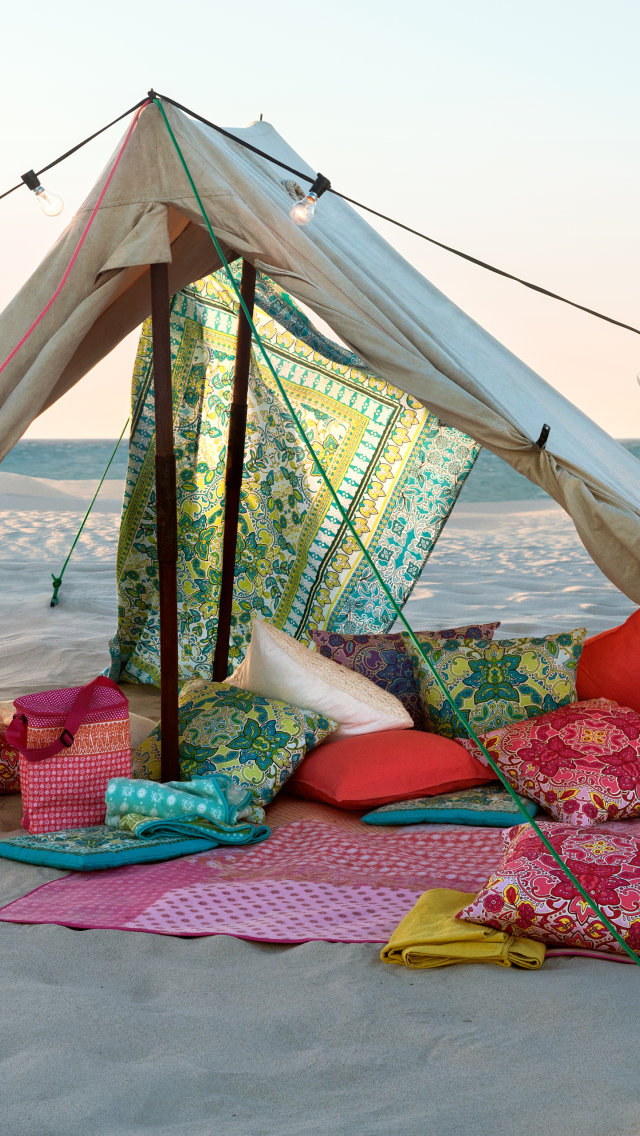 Now this is what I call beach camping. Or glamping, which is my new favorite word. Glamorous, sensuous, decadent camping. Where do I sign up?
I have had my share of camping trips over the years and I'm not one of those people who think that roughing it is a hotel without room service, although I've known one or two like that. May even have one in our family–no names, of course. But as much as I enjoyed them although I never could quite wrap my head around the idea that doing what I did every day under worse conditions was much of a vacation. I loved the scenery and the outdoors, however and that made it worth the effort. Most of the time.
But then I found this image of a tent on Pinterest, which is my new on-line addiction (like I needed another one). This kind of camping I would happily live with.  Can you imagine a soft summer breeze blowing from the ocean, fluttering that silky looking sun shade at the back? Lounging on a pile of those pillows while someone feeds you grapes? Or chocolate kisses? Or…well, fill in the blank with your favorite treat.
It's as romantic as it gets. And here's an, easy take-along salad to add to the treats.
Peggy's Sort-of Caprese Salad
1 small container cherry or grape tomatoes
2 good size stalks of fresh basil
mini mozzarella cheese balls (if you can't find them, chop up large mozzarella cheese ball into marble size pieces)
high quality olive oil
fresh ground pepper
Slice tomatoes in half. Tear basil leaves into small pieces. Add mozzarella cheese. Drizzle with olive oil. Grind pepper over the salad. Eat.
Told you it was easy.
Now, to find someone who'll put up that tent for me.