The monkeys are just as cute as Davy Jones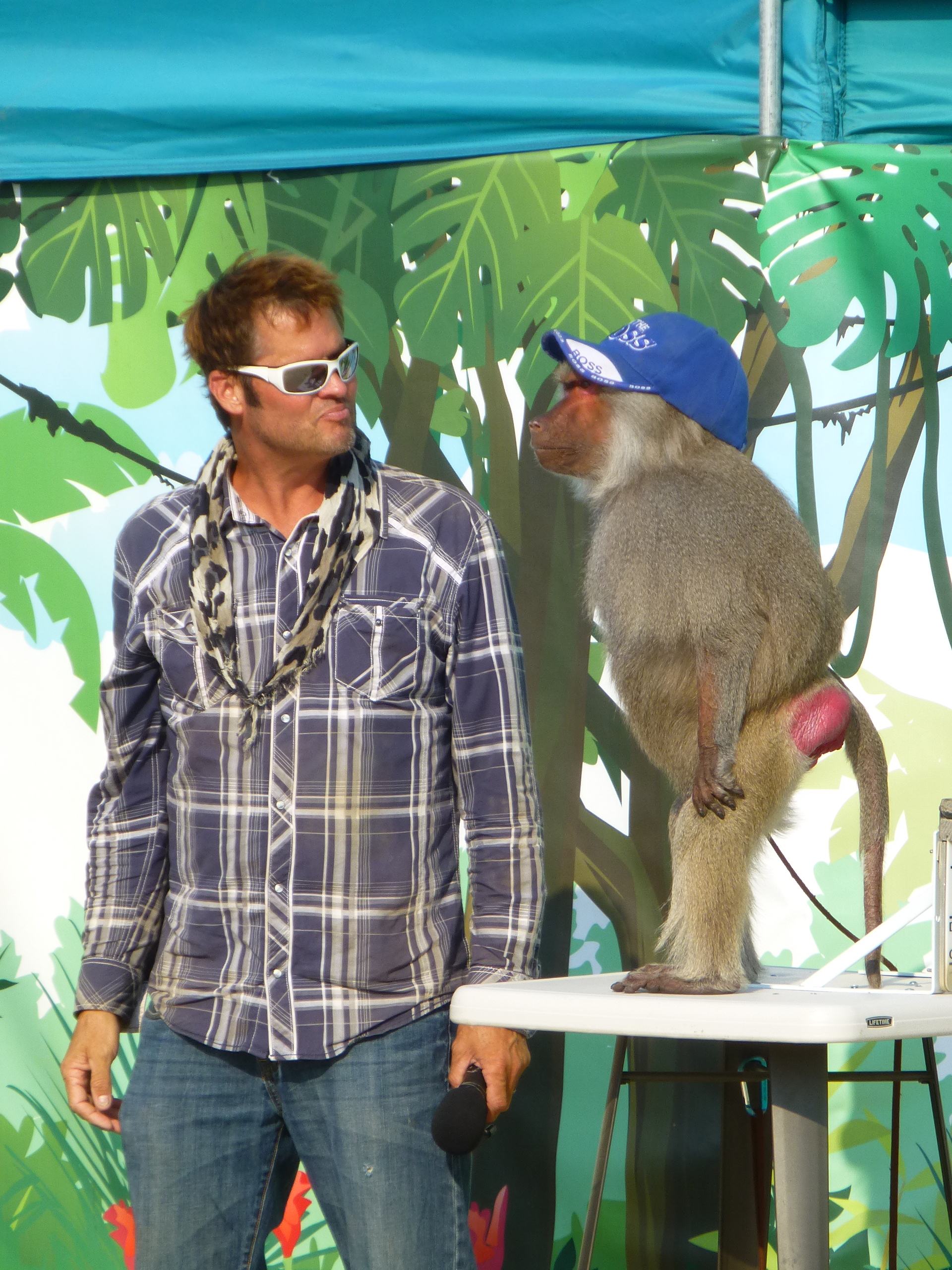 The newest entertainment this year is the "Wild About Monkeys" show out by the Green Gate.  It stars two baboons, two teeny tiny monkeys, a fluffy dog, and a pair of married humans.
The entire cast is well-trained and adorable (even the humans).  A number of the animals have been featured in movies I've never seen but it was an impressive list nonetheless.
Lots of laughs, an audience participant, a little bit of education, and photo-ops afterwards for $10.  All in all, definitely worth the 30 minutes to check out the monkeys.
A couple of comfort notes:  There's more shade at the 5:00pm show, and the bleachers on the south side seemed a little shadier.  Also, we arrived 20 minutes early and had our choice of seats. By 10 minutes before show time, though, it was standing room only.
Check out your daily Fan Fair Schedule for show times.