Cool down with the little ones inside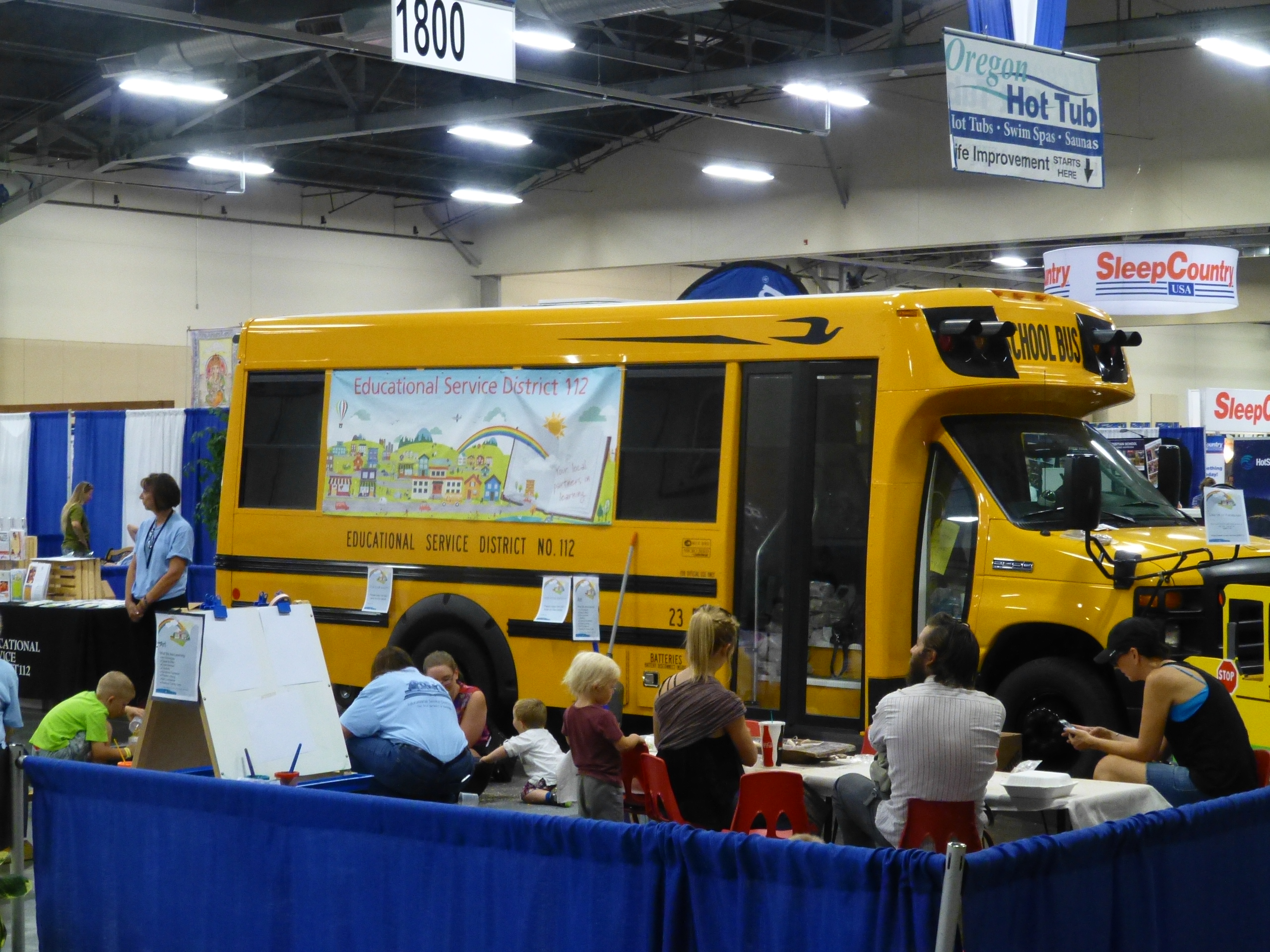 I don't have kids so I'm not always aware of kid-focused things at the Fair.  To note:  I have been sitting in the east end of the Big Air Conditioned Building (officially called the Exhibition Hall) for about 10 minutes and I just realized what I am surrounded by.  Every direction is some kid-oriented fun, all blessedly located inside away from the sun and heat.
Against the wall are giant plastic bubbles that kids of any age can climb inside and bump around in.  Think human hamster balls a la bumper cars.  The only restriction is you have to be less than 250lbs.  So kids, teens, adults – anyone can pretend they are a gerbil.  Also, one set of bubbles is in the water, seemingly adding extra bounce and spin.
Next to the bubbles is a rock climbing wall.  You won't see me on it but the people who are look like they are having a good time.
If you have younger kids, there is a track of motorized animals that they can steer and ride.  Although, a man in his 60s (the track operator) is currently riding a tiger so maybe it's not just for gradeschoolers.
What really caught my attention, though, is the play area sponsored by Education Service District 112.  They have a small school bus set up and it is surrounded by wooden blocks, painting easels, coloring tables, and other arts and crafts.  It is currently crawling with non-sweaty little ones and their happy parents.
While there are lots of things for kids to enjoy outside here at the Fairgrounds, it's awfully nice that there are options inside, too.  Just go inside the large Exhibition Hall and head to the right.