Have you noticed the Jumbo Trons at the Fair?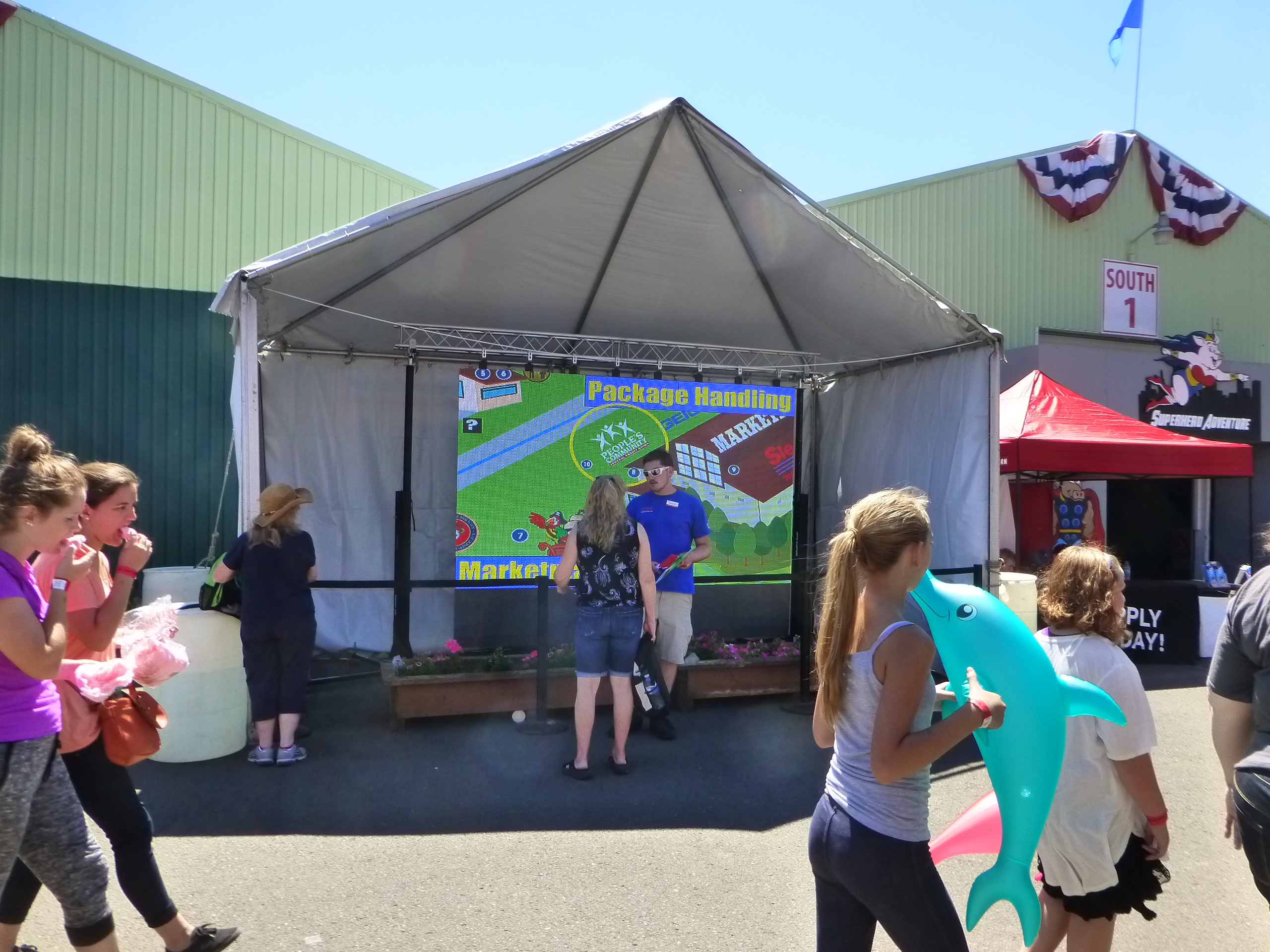 There are a few new things I have noticed at the Fair this year.  Like the way they are doing tickets (everything is scanned — I bet they will have a really accurate head count this year!), and the more detailed signage in the east parking lot (THANK YOU!).
There's also a new set of big screens to help keep us informed about stuff at the Fair…and clued in to all the fine businesses who have sponsored various things around the Fairgrounds.  Yeah, OK, it's basically a way to sell ads.  But if that keeps the ticket prices at bay, I'm willing to endure.
There are two large digital screens on the Fairgrounds this year.  One is near the entrance to the Grandstands.  The other is on the Main Midway across from the Big Air Conditioned Building.
I have kept my eye on them since opening day and mostly what is shown is ads.  Eh.  But there are also graphics for the various shows around the Fair — with schedules — as well as reminders about various services like First Aid and C-Trans and wheelchair rental.
Honestly, I keep waiting to see selfies and other photos Fair fans are encouraged to share with the Fair via the hashtags #summersbestparty and #ccf2015.
Wouldn't that be fun, to see goofy pictures interspersed with the ads?  Maybe even see yourself or your friends?  And fine, if I had to see an ad for a nail salon along the way, so be it.