The plant exhibits are so beautiful when they are fresh!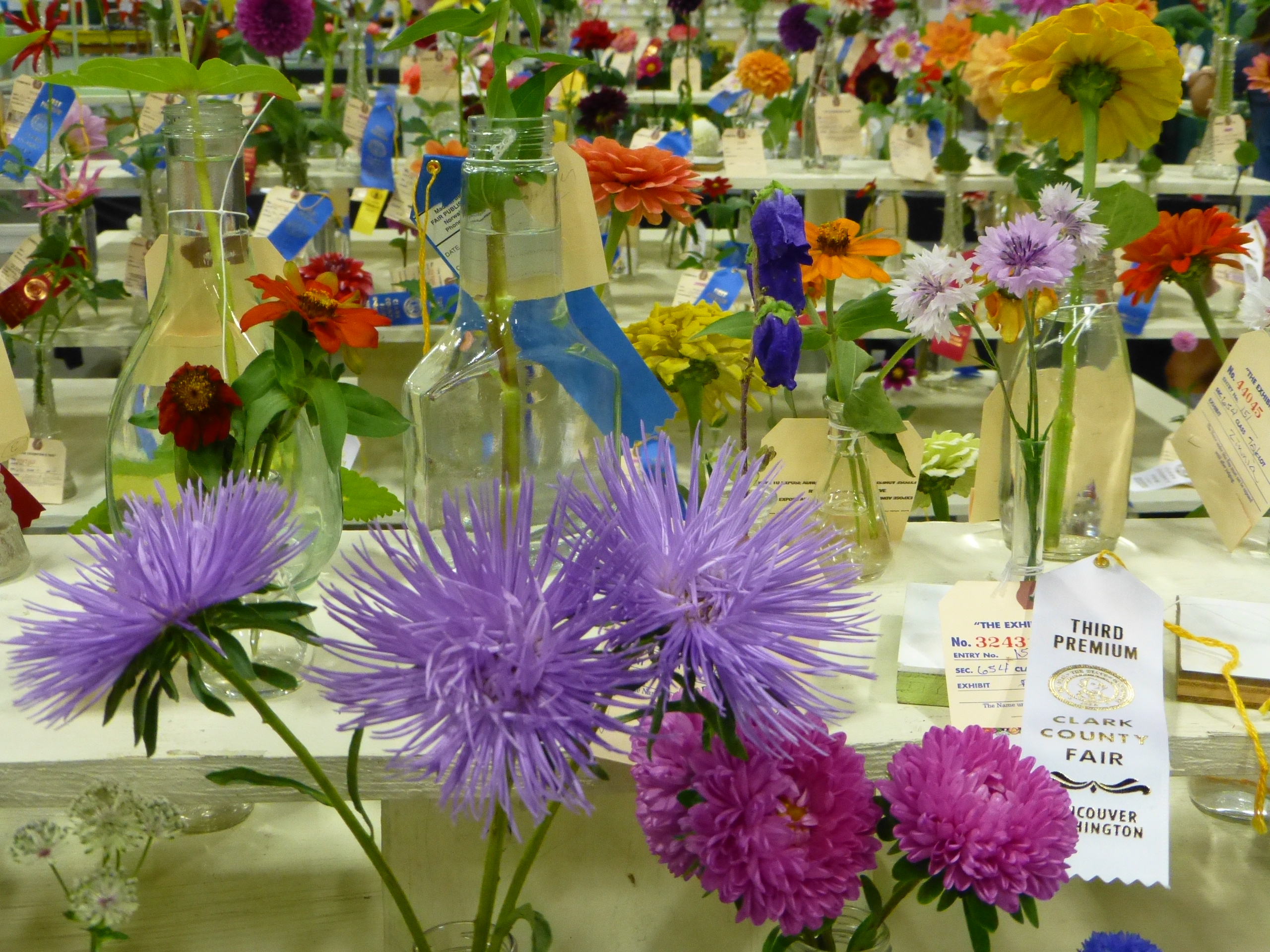 OK, this seems really obvious but somehow this fact escaped us until just now:  the veggies, flowers, fruits, and other plant exhibits are SO much more attractive if you see them early!
We typically don't peruse the exhibits until a few days into the Fair.  We like to take our time and also like to avoid crowds so we can take that time.  So it isn't usually until the third or fourth day of the Fair that we start looking at tomatoes, grapes, roses, dahlias, chard, squash, and such.  They are always interesting and I can sometimes decipher why some get blue ribbons and others get red or white ones.  But honestly, by then, many of the plants are rather droopy and wilted and verging on mushy.
In a burst of brain power, my hubby just suggested that maybe we look at the plants today to see them when they are fresher. Ummm…WOW. Yeah, we will definitely do this on Opening Day from now on.
Of course, this is not to say you shouldn't come take a gander if you come to the Fair later in the week.  There are still many plants to appreciate even if they've been on display for a few days.  AND…a new competition starts on Wednesday (Aug 12).   That means all of the current flower and veggies, etc. will go home and a new batch will be judged and on display mid-Fair.
That also means there is plenty of time to enter bounty from your garden for Round Two!  Check out these links for the Flowers and Fruits and Veggies entries for all the details.