Happy 50th Anniversary, Nancy and Bob!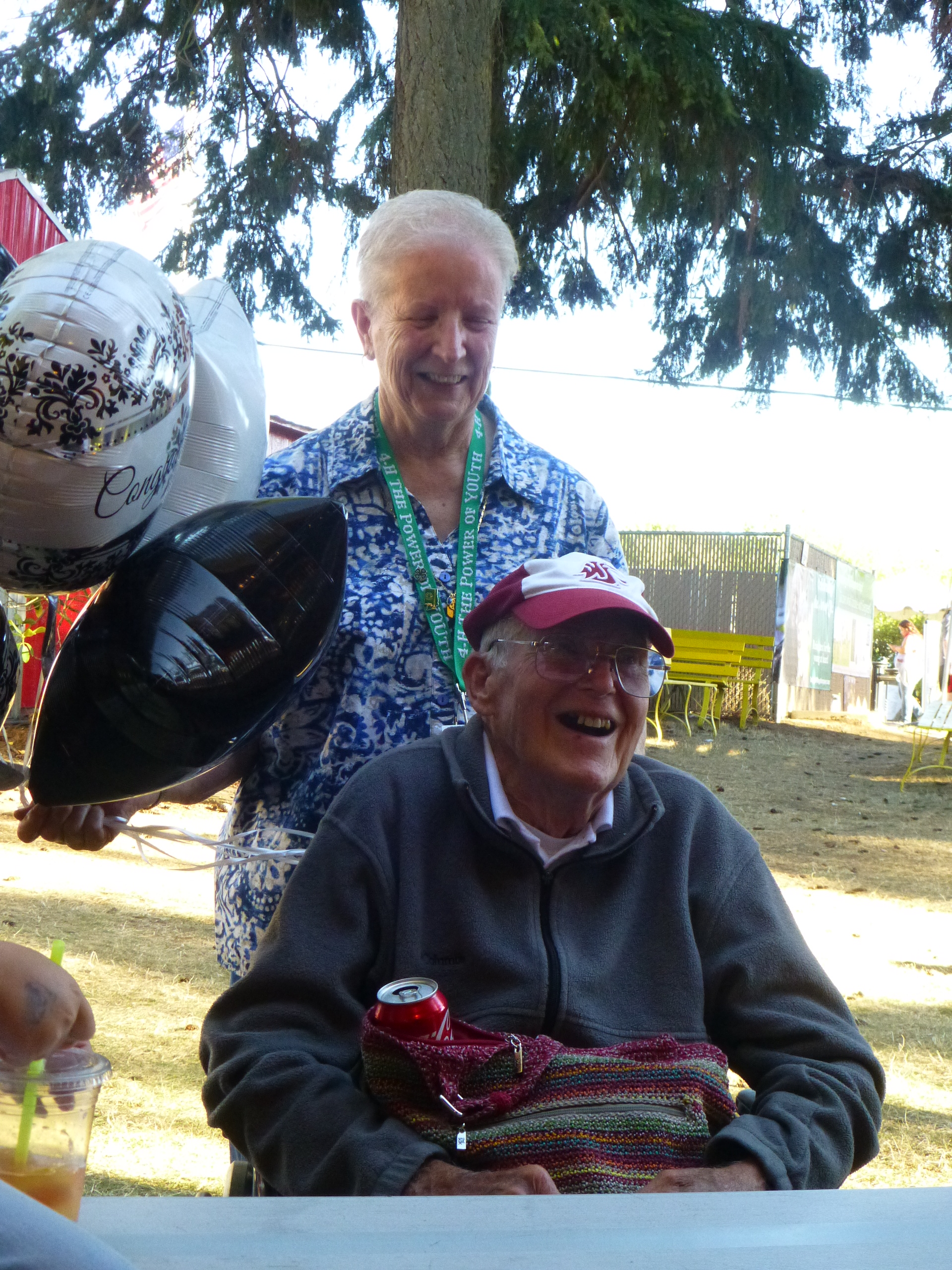 We are hanging out under the Jest In Time tent on a short break between the Consumer Project and Fashion Revues.  The Consumer Project is a 4-H competition where kids buy clothes and put together an outfit.  The Fashion Revue is a fashion show of kids modeling their own sewn creations.  It's a hoot and a half and a very impressive array of fashion talent.
But today is not just about clothes.  There is a very special couple in the crowd that is beloved to Clark County 4-H'ers and art students for generations.  Today is Nancy and Bob Peck's 50th wedding anniversary, over 40 of which have been celebrated at the Clark County Fair.
Nancy has been a 4-H leader in Kitchen and Sewing activities for years and years.  Bob was in charge of 4-H Photography until just a few years ago.  He was also a beloved Art teacher at Battle Ground High School.
Much to their surprise, the entire gathered audience just sang them "Happy Anniversary" and feted them with balloons and bubbles.  While I do not know the couple personally, the love, affection, and appreciation of the 100 or so gathered fans actually brought me to tears.