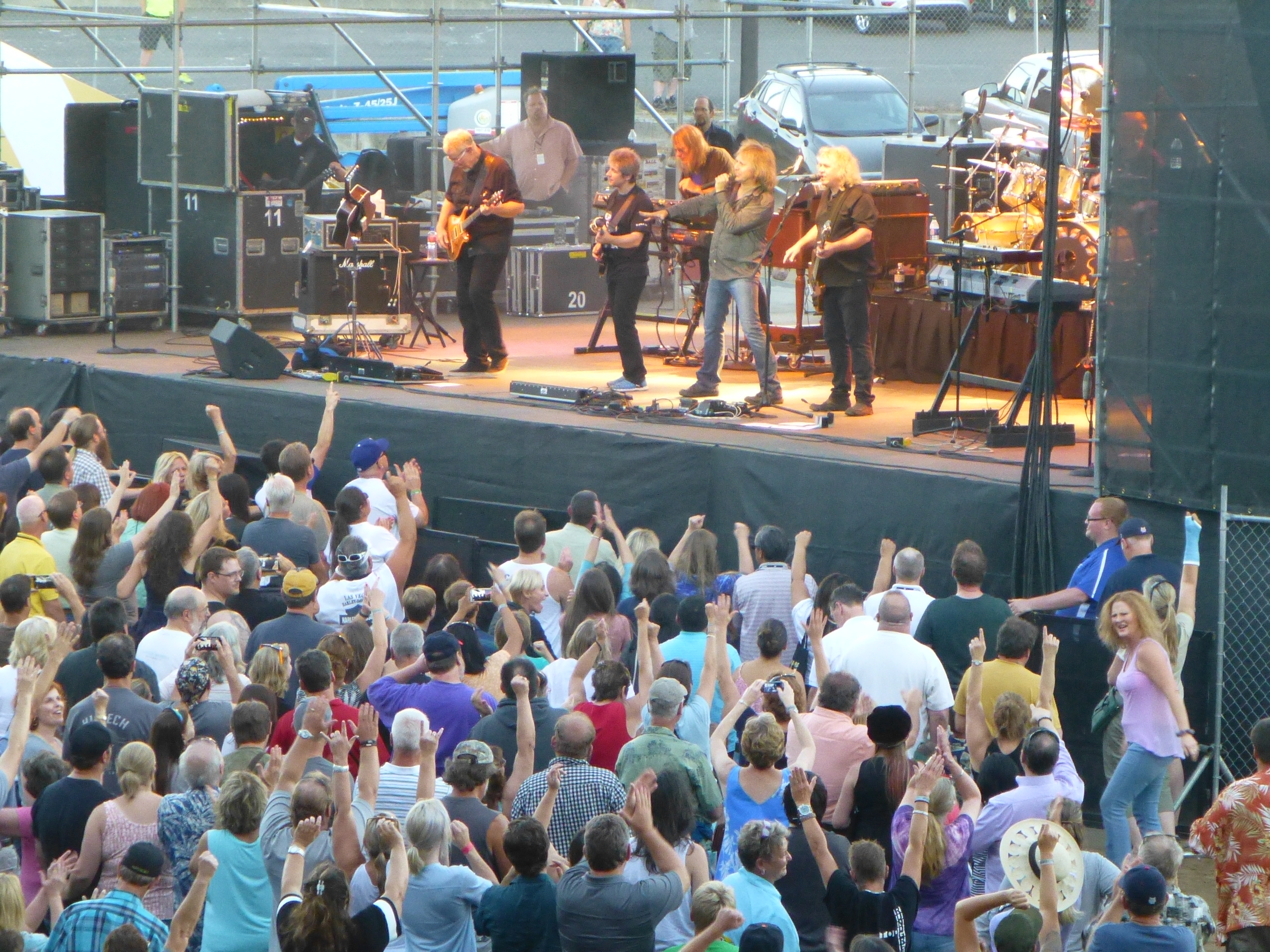 The Kansas concert just ended.  We arrived a few minutes late because we were watching a fashion show.  Yes, I'm in charge of our Daily Fair Schedule and my husband sweetly follows along, why do you ask?
I checked my iPod and I know two Kansas songs.  They were kind enough to wait for me to arrive before playing "Dust In the Wind" and "Carry On Wayward Son."  Thank you, Kansas!
Despite being around since 1974, the band did an admirable job reprising their hits.  My hubby knew a lot more songs than I did and commented that a few of the songs sounded a bit different due to some notes being a lot lower than when they were originally released.  Ahh, age.  For all of us.
Nevertheless, the crowd was totally into it.  The Pay-Extra-To-Sit-In-Front seats were full and the grandstands were probably 30-40% occupied.  People danced, sang along, rocked out a bit, took a lot of selfies.  I even found myself tapping my feet along to most songs.  Nothing like good ol' classic rock to get your body moving.