Lots of pre-Fair excitement at the Fairgrounds!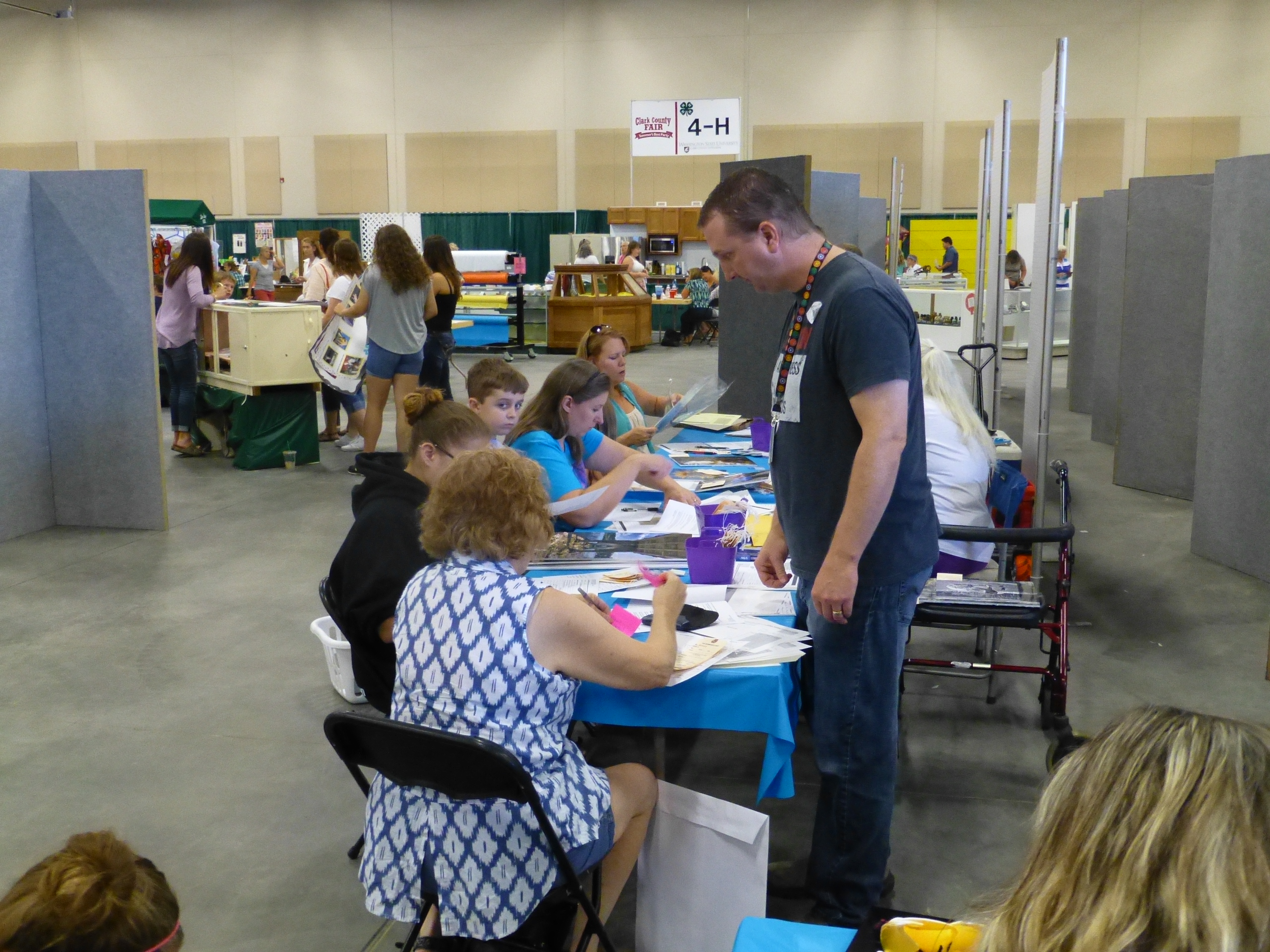 I am sitting on some bleachers in the shade in the temporarily very empty Llama Greenway!  But in just a short bit of time, animals will be arriving, pens set up, and 4-H posters displayed.  We are getting SO CLOSE to Opening Day of The FAIR!!
Although the Llama Greenway is quiet right now, there is tons of activity all around.  Some teen girls are painting the American Red Cross Gazebo, tractors are hauling equipment around, vendors are setting up their booths inside the Big Air Conditioned Building, and entries are being dropped off.
As we entered the Fairgrounds, I had a blast pausing and watching a parade of hope stream into the exhibit hall.  Quilts, canned jam, photos, homemade skirts, an adorable painting of three little brown bears are just a few of things we will get to see adorned with award ribbons in just 3 more days!!!