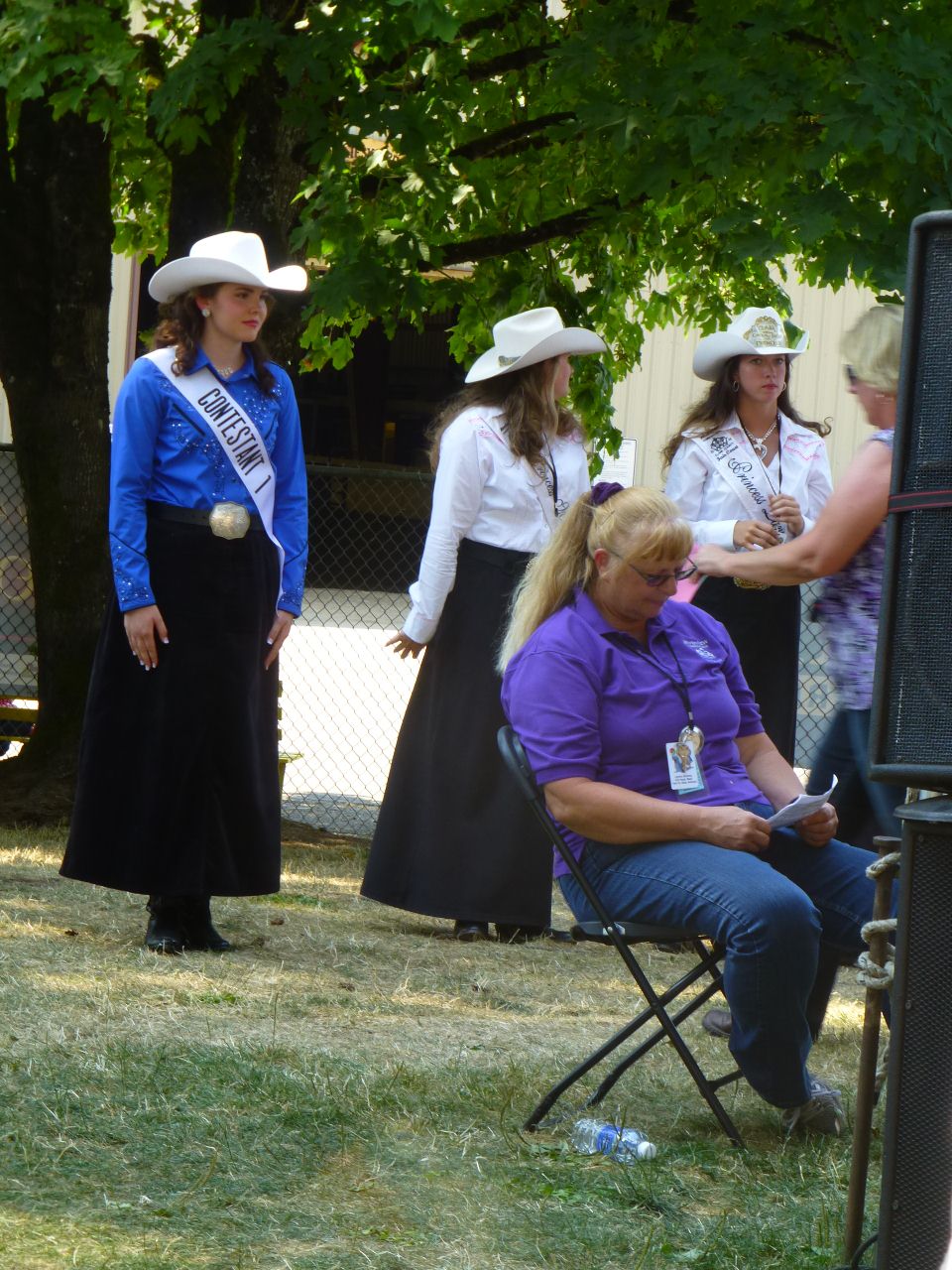 We are hanging out on the yellow wooden benches in front of the Westfield Vancouver Mall Kids' Stage.  The speeches and interviews for the upcoming 2015 Clark County Equestrian Fair Court are underway.  There are six contestants.  Maddii, Contestant #2, is being mock interviewed right now by a faux KATU news anchor.  Go, Maddii!
Contestant #1, Tessa, was impressive!  Great stage presence, fun humor, a big smile, and a solid knowledge of the Clark County Fair's history.  She is going to be hard to beat!  But we have barely gotten started.
Grab a shake from the Dairy Women Milkshake Barn and join us!